Ford is a brand that's committing to electrification more than most, with the firm announcing bold pledges, including that all of its cars will be 'zero-emissions capable' by 2026 and then completely electric by the time we get to 2030. 
To help ensure it can reach that target, Ford has also quickly expanded its line-up to feature a broad range of electrified powertrains, from mild-hybrids to full-EV, including everything from superminis through to seven-seat MPVs. 
So if you're considering a new hybrid or electric Ford, here's what's available.
Fiesta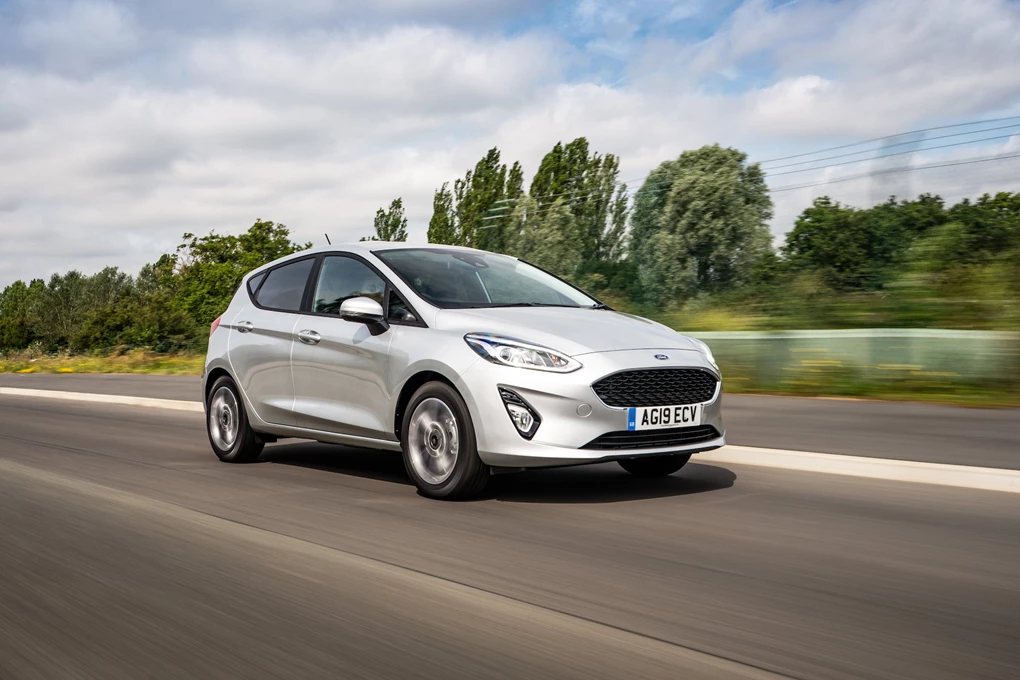 The Fiesta continues to be Ford's best-seller, with its affordable price, fun driving experience and generous equipment list ensuring it remains an appealing option in the popular supermini class. 
Ford has also recently introduced mild-hybrid technology to the Fiesta, introducing a belt-integrated starter generator to the standard engine that can recover lost energy and switch the engine off at lower speeds to save fuel. It helps to bring light fuel efficiency and performance gains, with mild-hybrid tech coing as standard on its 123bhp and 153bhp 1.0-litre turbocharged petrol engines. 
Focus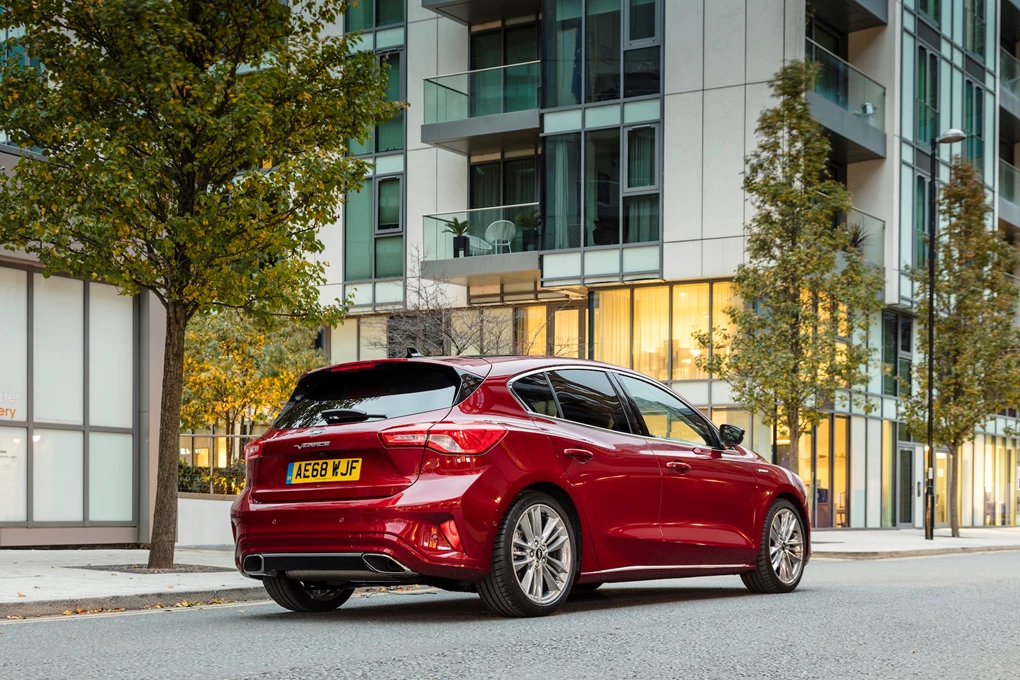 Another staple in the Ford range that's also recently benefited from the addition of mild-hybrids is the Focus hatchback – a practical, well-priced and fun model that's still able to hold its own against newer rivals. 
Like the Fiesta, a 123bhp and 153bhp mild-hybrid petrol powertrain is available on the Focus, and it's well worth choosing for its punchy performance and impressively low fuel consumption. 
Puma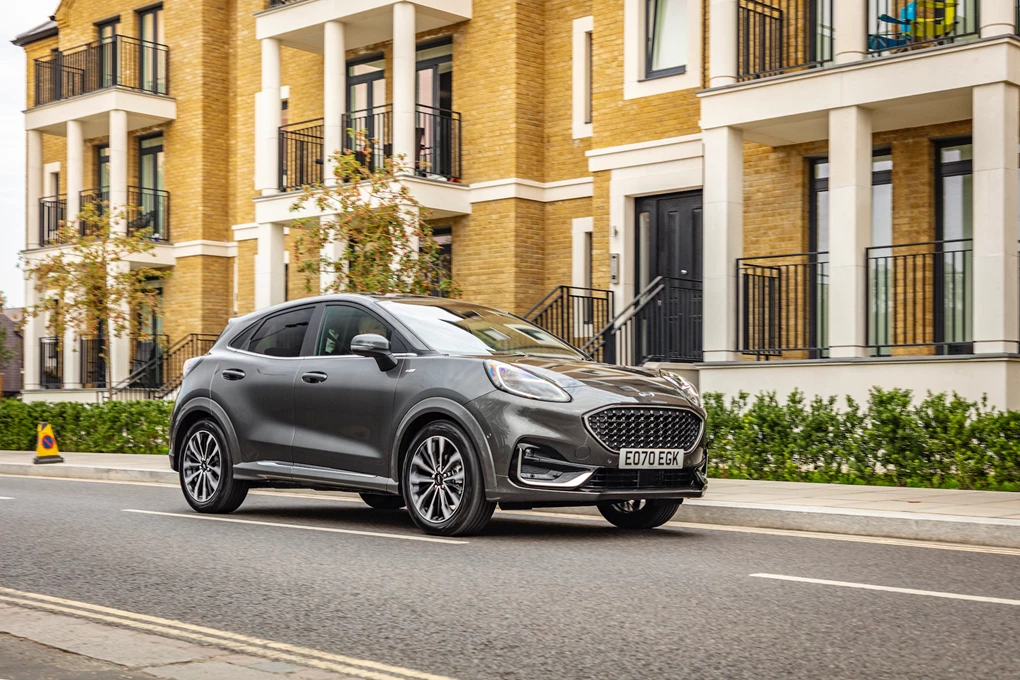 It was actually the Puma that was the first Ford to feature this mild-hybrid technology, though, with this cool new compact crossover launching these powertrains and quickly impressing both the motoring press and customers. 
In fact, with the exception of the hottest ST model, all Pumas now feature mild-hybrid powertrains as standard. Elsewhere, this Ford is great fun to drive and impressively practical thanks to its 'MegaBox' boot, which features a deep storage box underneath the main boot floor. 
Kuga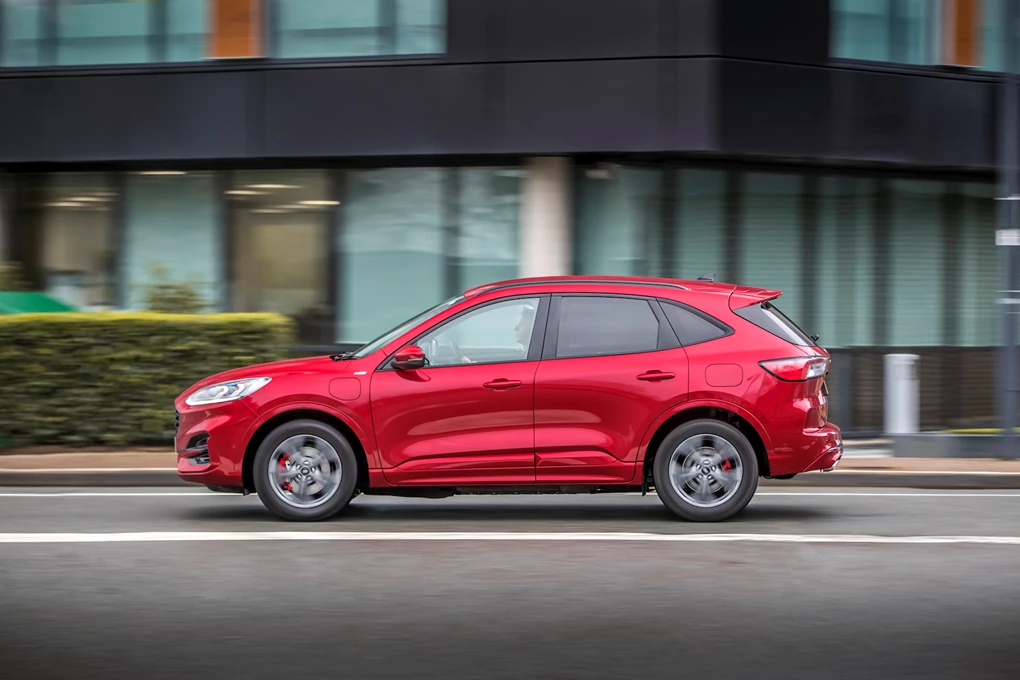 The mid-size Kuga SUV is an ideal family car with its roomy interior and relative affordability. But it's also the Ford that's available with the widest range of electrified powertrains – including mild-hybrid, full-hybrid and a plug-in hybrid. 
Choose the latter and it's able to run on electricity for up to 35 miles, which allows for some impressively low running costs as long as you're able to keep its battery topped up. 
Mondeo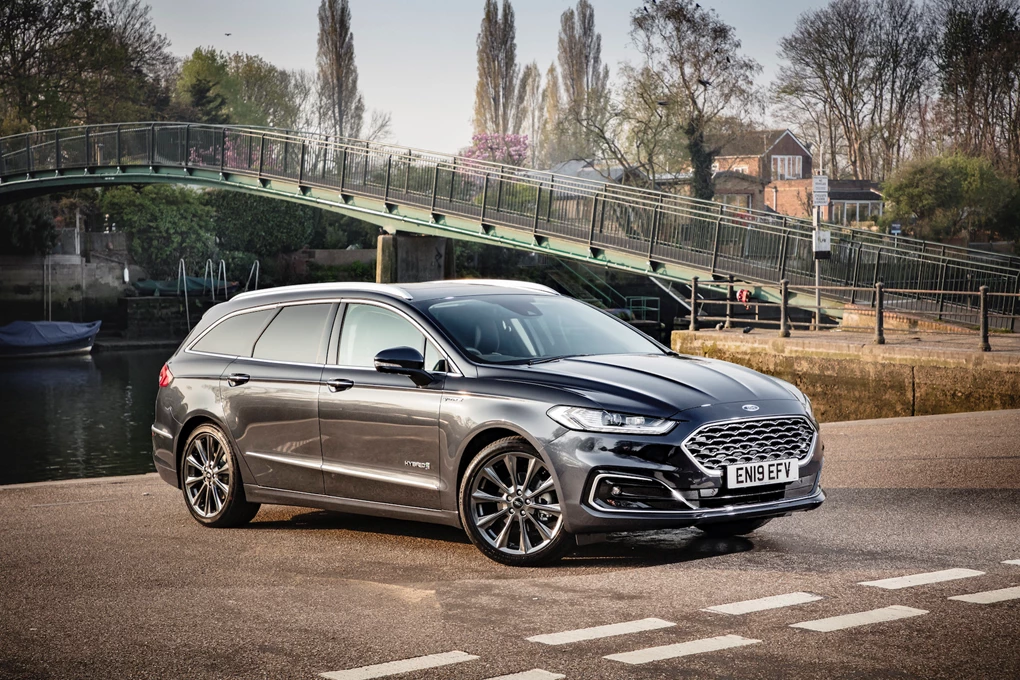 Though Ford might have recently said that it will discontinue its once-popular Mondeo in 2022, it remains a great option where practicality and value for money are concerned. 
You can choose it as a saloon, large hatchback or estate, which are all available with a 184bhp 2.0-litre petrol-electric hybrid powertrain. With Ford claiming it will return more than 50mpg, and CO2 emissions of 127g/km, it's one of the more efficient models in the Mondeo line-up. 
Mustang Mach-E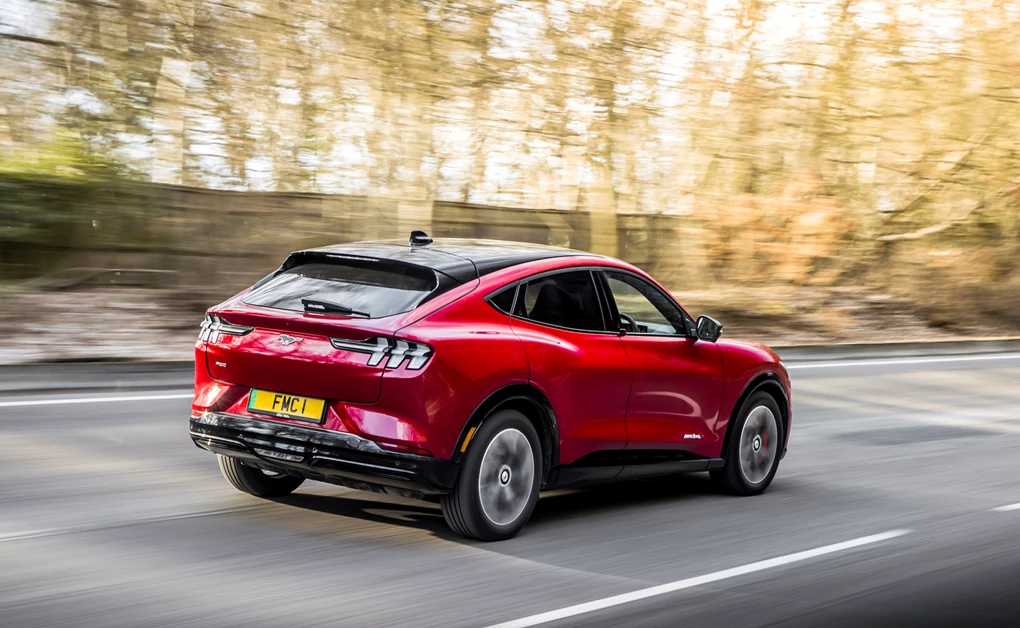 Currently Ford's only all-electric model, the Mustang Mach-E is a car that can turn heads like few other EVs, with its muscle car-inspired styling wrapped up in a cool SUV body type. It's absolutely brimmed with technology, including a pin pad on the door to unlock it and a huge 15.5-inch Tesla-style touchscreen. 
The electric powertrain is also very impressive, with its largest 88kWh battery pack enabling an electric range of up to 379 miles – one of the longest of any EV on sale today. 
S-Max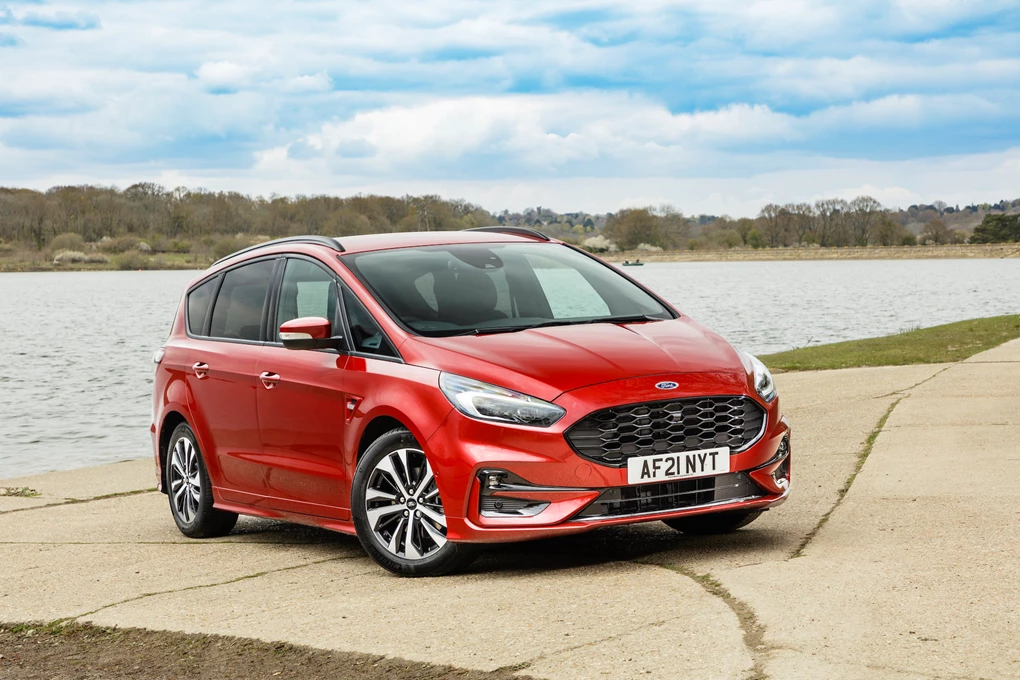 Though traditional MPVs might not be as popular as they once were, Ford remains committed to this market, with the firm recently giving its S-Max a new lease of life thanks to a hybrid powertrain – the same as what you'll find on the Kuga. 
Boasting impressive running costs for a non-plug-in model, the hybrid S-Max remains just as practical as the standard car, offering seating for seven or a large boot. This Ford also still looks the part and isn't bad to drive, either. 
Galaxy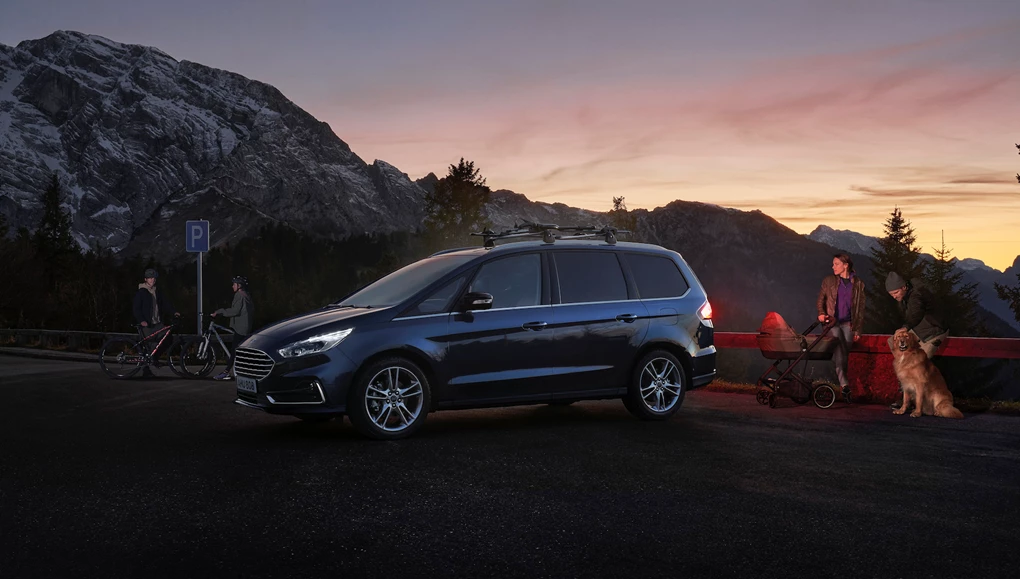 If you want an MPV that's just that bit roomier than the S-Max, Ford's large Galaxy MPV is worth considering, as with its higher roof and additional length, it's just that bit more spacious inside. 
It's also available with exactly the same 187bhp petrol-electric powertrain as the S-Max, and is well worth considering – particularly for urban use.
Enquire on a new Ford