Toyota has officially taken delivery of the first new Mirai fuel cell vehicles in Britain, ahead of the car's official launch in September.
Marketing itself as the world's first mass-produced hydrogen fuel cell saloon, the four-door Toyota Mirai is being offered in selected European markets only, including the UK, Germany and Denmark.
Only a limited number of 11 Mirais have been made available in Britain so far, each of which have been snapped up already mostly by business customers for a pricetag of around £60,000.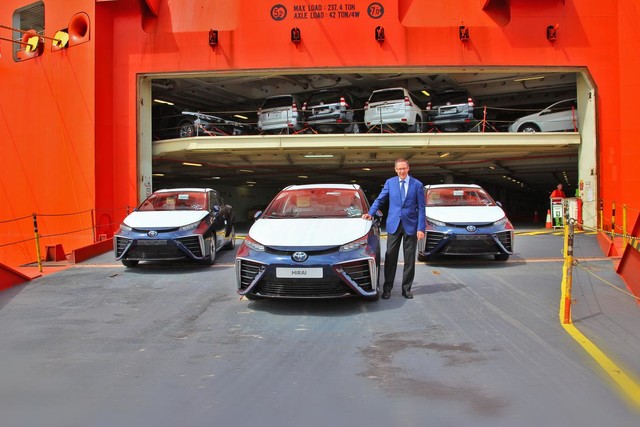 Karl Schlicht, executive vice president for Toyota Europe, said: "This marks the debut of a new age for clean mobility, a turning point in the history of the automobile.
"With Mirai and its fuel cell technology, Toyota is working on delivering clean, safe and enjoyable mobility for the next 100 years. We are looking forward to the start of deliveries of the first Mirai to customers from September and to see the future taking shape on European roads.
"As with Prius 15 years ago, we are proud to bring yet another ground-breaking innovation to the marketplace."
The culmination of two decades of research, the Mirai is powered by two high-pressure hydrogen tanks stored under the floor, which generate around 135bhp from an electric motor.
As a result, the Mirai will drive roughly the same as any typical petrol-powered family saloon, but with the only emissions being water vapour. An added bonus over electric cars is that refuelling takes only three minutes.
Final specifications have yet to be confirmed on the production versions, but it's expected that the Mirai will feature sat-nav, LED headlights and man-made leather upholstery as standard.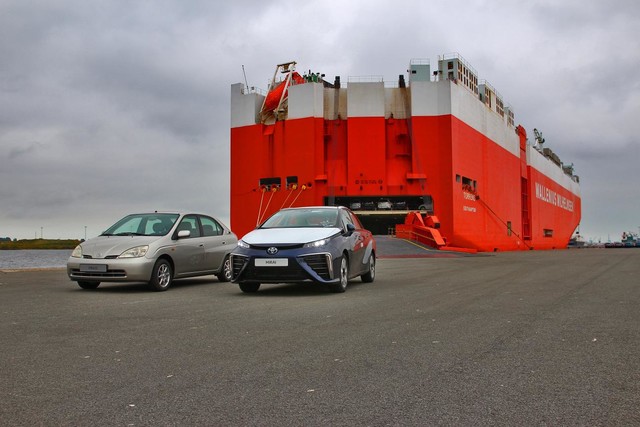 When the Toyota Mirai will go on full release in the UK remains to be seen, however the marque says that it will further refine and develop the car based on the experiences of its first customers.