You only have to look on our roads to notice the vast number of crossovers and SUVs.
It's a sector that has risen in popularity tremendously in recent years, with UK buyers taking advantage of these model's higher ride height, improved practicality and bold styling.
But in truth, there's not that much to set them apart. That's looking past the Hyundai NEXO, though – one of the most ground-breaking SUVs on sale.
So why is that? Let us explain…
It's powered by hydrogen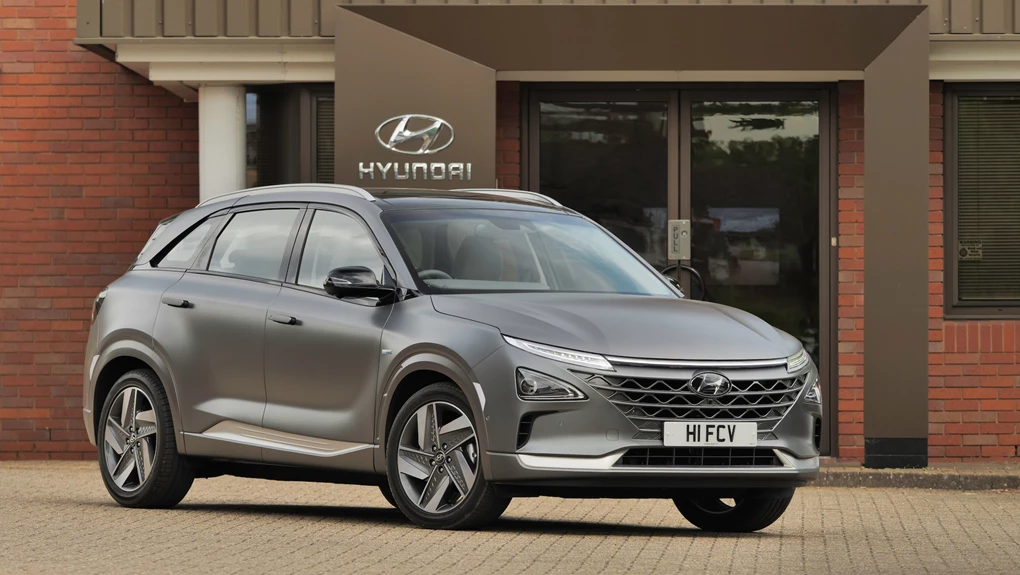 While we're all getting used to the concept of electric cars (alongside standard combustion engines), the NEXO takes things a step further, because it's powered by hydrogen.
The NEXO is only Hyundai's second hydrogen fuel cell EV (following on from the IX35 Fuel Cell) and is the only hydrogen-powered SUV you can buy today.
It uses a sophisticated fuel cell electric powertrain, that produces 161bhp and 395Nm of torque, which is more than its predecessors. Filling it up is quick and easy – albeit the infrastructure is still quite small – and the only emission from it is water vapour, which makes the energy particularly clean.
The range is much longer than that of any EV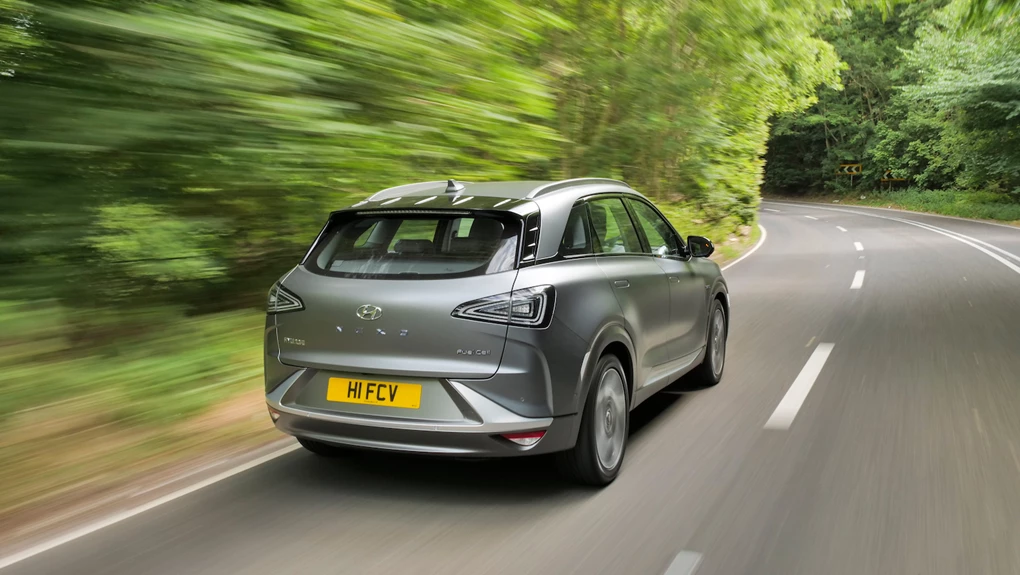 See Available Hyundai deals
Even the best EVs struggle to travel more than 300 miles between charges, and while this is likely plenty of range for most motorists, the NEXO takes this a step further with its electric range of 414 miles.
That gives it a longer range than even some combustion-powered models – making it a real gamechanger in this department.
A 'Best in Class' award for safety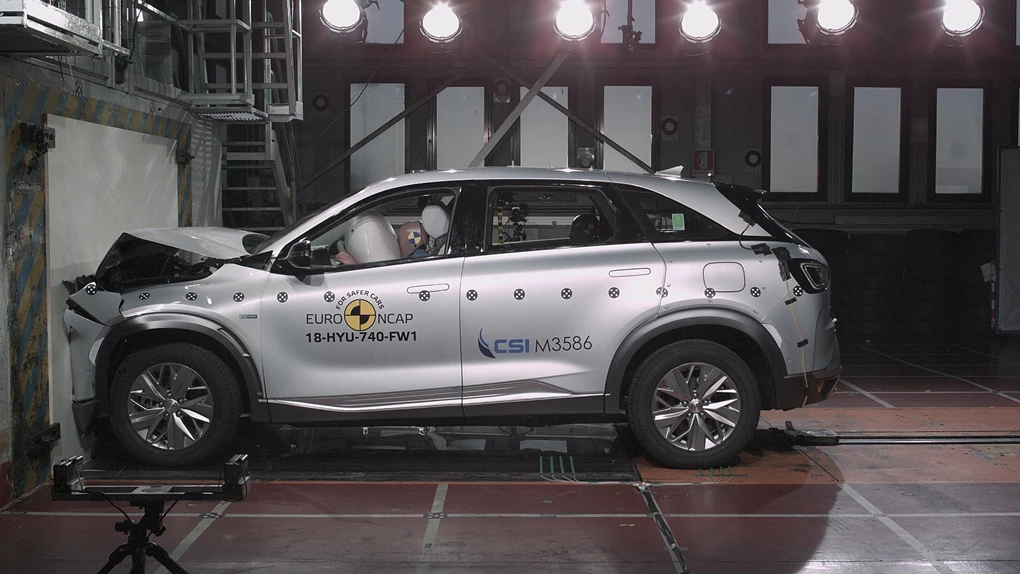 The NEXO has proven itself to be a very safe model, and it dismisses any claims that hydrogen cars are not safe. It's the first fuel cell model to be awarded a five-star Euro NCAP safety rating, and was praised highly for an advanced autonomous emergency braking system, alongside lane following assist and lane-keep assist.
And Euro NCAP also awarded the model a 'Best in Class' tag in the Large SUV category in 2018, showcasing its abilities.
It can clean the air as you drive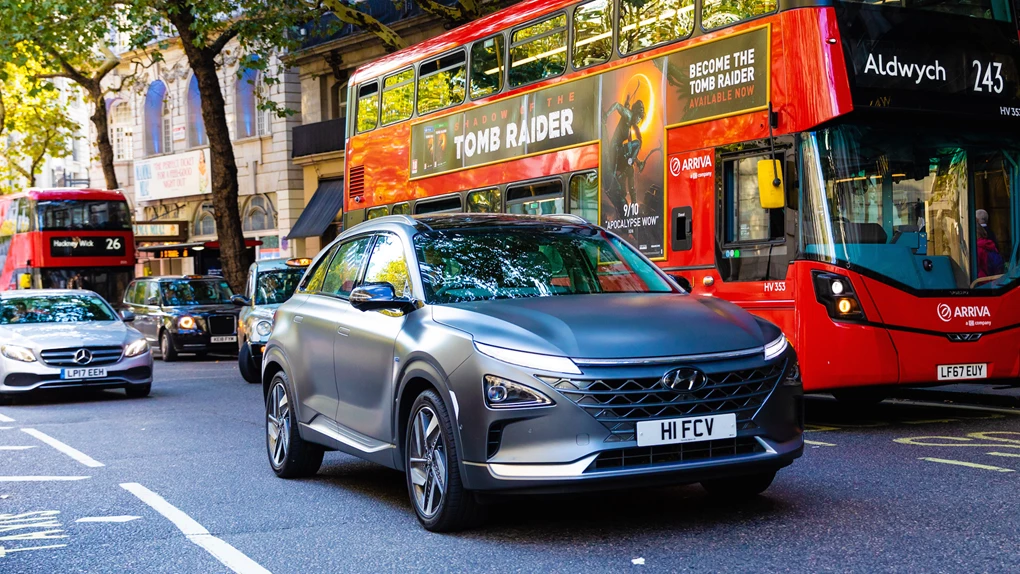 The idea of a car – something that's usually known to pollute – actually cleaning the air as it drives might seem alien, but that's one of the things the NEXO can do.
Thanks to an advanced air purification system, the NEXO can filter 99.9 per cent of very fine dust, which is then kept in the NEXO and not put back into the air.
Last year the car took part in an experiment for Clean Driving Month – an initiative that came from Hyundai. Using the NEXO, the team drove down some of London's most polluted streets – such as Park Lane and Marylebone Road – and managed to clean an impressive 919kg of air in its 350 miles of driving.
An environmentally-friendly interior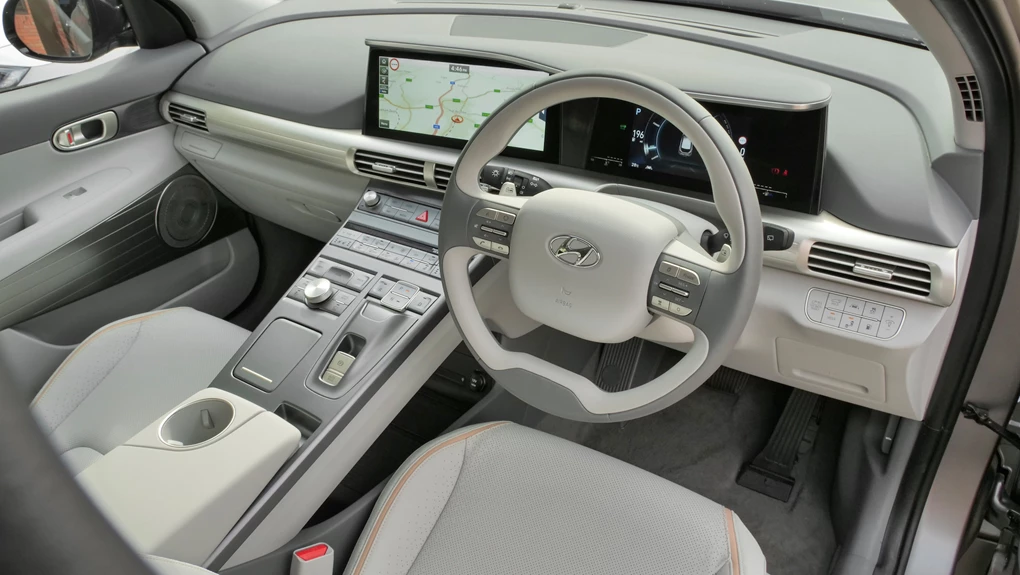 With the NEXO being Hyundai's technological flagship, another aspect the SUV shows off its commitment to the environment is through its bio materials used in the cabin. Clever use of plastics from sugar cane waste and vegetable plasticisers in the headlining and carpets, as well as bio paint from rapeseed and soybean oils gives the model a unique edge, which few other cars on the market can equal.