Hyundai has revealed the first official pictures and details about its updated i30 N ahead of a full debut. 
Following on from the reveal of the regular i30 hatchback earlier this year, which features a more striking design and modern interior, Hyundai has now shown off its hot new 'N' model for the first time. 
Since the i30 N debuted in 2017 as Hyundai's first true hot hatch, it's proven to be a bit hit and applauded by anyone who got behind the wheel. And now the firm has teased the updated version – showcasing more angular LED lights at the front and rear, a bolder front grille and larger exhaust exits in the dimly-lit images.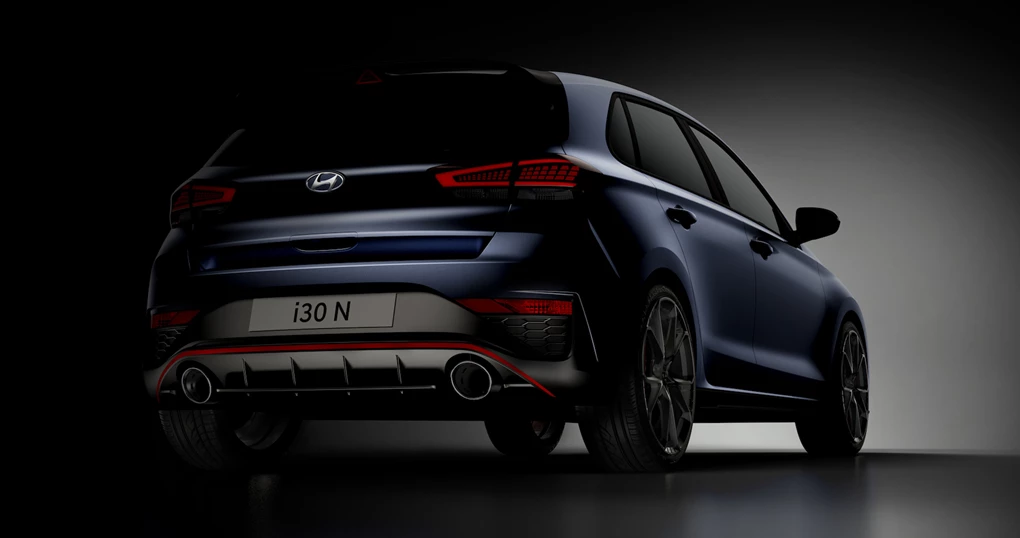 The front bumpers have also been revised, while LED headlights are now fitted and larger yet lighter 19-inch forged alloy wheels will be available, too – Hyundai claiming the new design 'makes the car look fast even when standing still'. 
Hyundai has also confirmed that an automatic gearbox will be available for the first time, and will also come with 'N performance shifting functions'. It's something Hyundai has promised since the model was first unveiled, as until now a six-speed manual gearbox has been the only option. 
Further details of the updated i30 N are expected to be announced in the near future.
Enquire on a new Hyundai i30 N