Hyundai has pulled the wraps off its bold new Tucson crossover – a model hardly recognisable next to its predecessor thanks to its striking new design and host of electrified powertrains.  
Previewed by the 2019 Vision T Concept PHEV last year, the new Tucson is headed up by new 'Parametric Hidden Lights' – essentially lights that seem invisible during the day, but glow through the grille when turned on. It's a cue that's surprisingly been carried through from the concept car. 
It's also bigger and wider than its predecessor, and paves the way for a much bolder design strategy from the South koran manufacturer, which the firm calls 'Sensuous Sportiness'. It's also far more angular than its predecessor, with a super sharp design, while at the rear a full-length LED light bar features.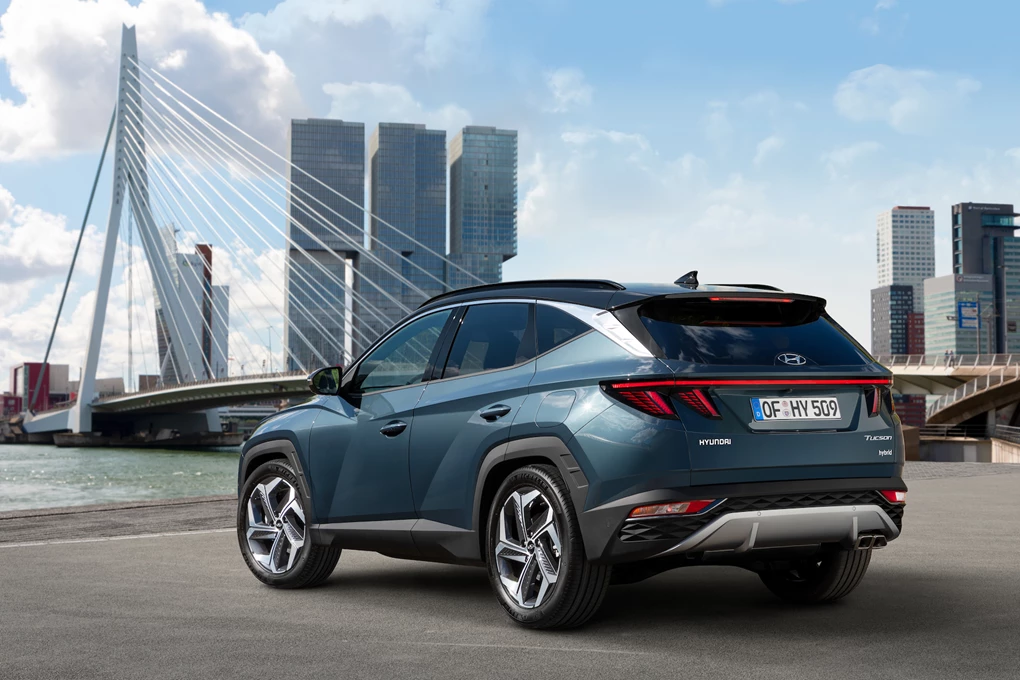 The cabin of the car has been extensively overhauled, with the Tucson now coming with a larger 10.25-inch media screen, which is housed within a gloss black section. Traditional 'buttons' have been replaced by touch controls within this area. A new digital dial system replaces traditional displays, while the Tucson also comes with a cool four-spoke steering wheel, which has a Mercedes-like look to it. 
All the displays also change colour depending on the drive mode selected, while the Tucson also comes with Hyundai's latest Bluelink connected services – allowing for features like last mile navigation and route planning. Wireless Apple CarPlay and Android Auto are also offered for the first time.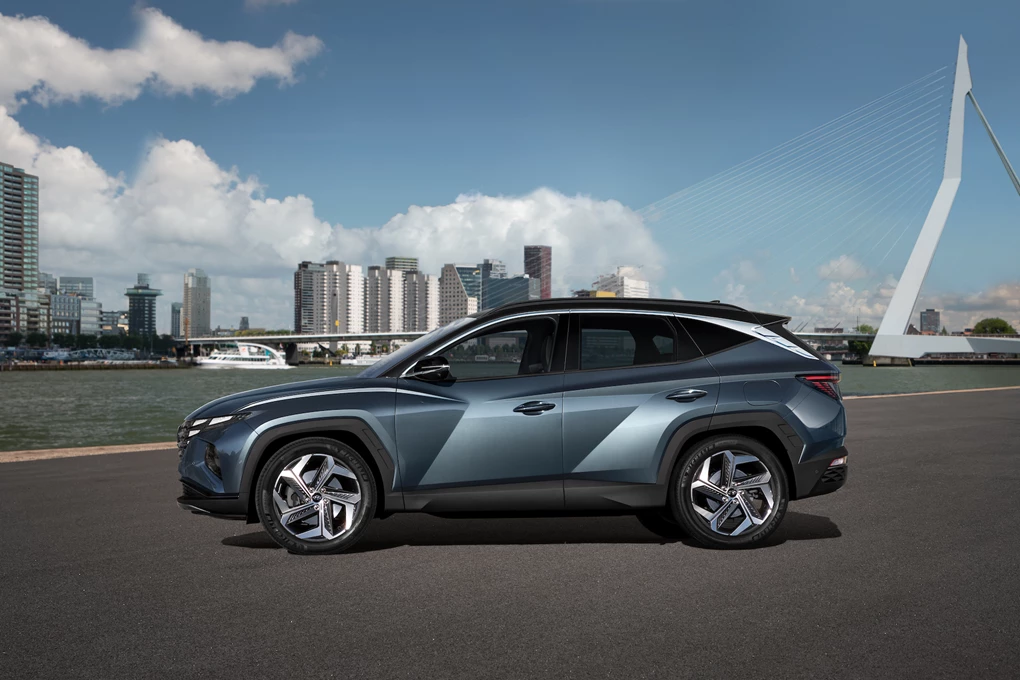 The increased dimensions of the new model also make it more spacious than its predecessor – Hyundai promising 26mm of extra legroom, with boot space increasing by up to 107 litres (depending on version) to 620 litres. 
It also sets the standard for safety, with the firm promising best-in-class driver assistance features. A particular highlight is an airbag system that avoids front passengers colliding with each other in the event of a crash. It also includes an adaptive cruise control system that doesn't just adjust speed depending on traffic conditions, but also for any corners on the roads, thanks to being linked to the satellite navigation system. You can even have it with a feature that allows the car to park itself autonomously  – even when you're not in the car. 
Also key to the new Tucson is a new range of electrified powertrains, with petrol and diesel mild-hybrids available, along with a regular hybrid and a plug-in hybrid – these latter two set to be the most powerful Tucson models available, thanks to power figures up to 261bhp.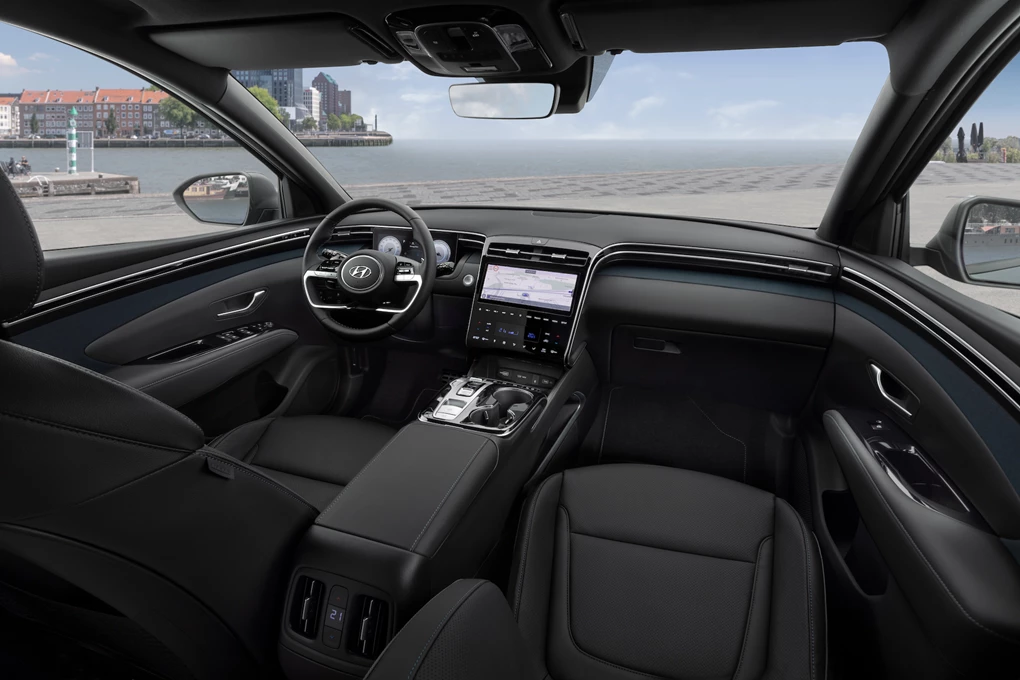 Prices and specs have yet to be announced, but expect quite a steep increase on the outgoing Tucson's £23,150 starting price given the increase in tech and jump upmarket. First deliveries are expected before the end of the year, with the plug-in hybrid and sportier N-Line models following in 2021.
Enquire on a new Hyundai Tucson