Hyundai has revealed a new electrified SUV concept — the Vision T Plug-in Hybrid.
It takes on an evolved form of Hyundai's current corporate design, with thin and angular headlights flanking a large grille. It's a grille that incorporates cutting edge technology too — remaining entirely shut off when the car is static, with each individual cell moving in a prescribed sequence while on the road.
The overall profile of the car is a fairly chunky one, with bold angles and sharp creases throughout the bodywork. At the back, a distinctive taillight formation sits underneath a thin LED light bar that stretches across the rear of the vehicle.
Though exact powertrain details have not been confirmed, the car does feature a charging port hidden under a sliding cover. When charging, a 'Blue Drive' logo on the car is illuminated to indicate the vehicle is receiving power while an externally-place circular light shows the battery level of the car while it's plugged in.
See Available Hyundai deals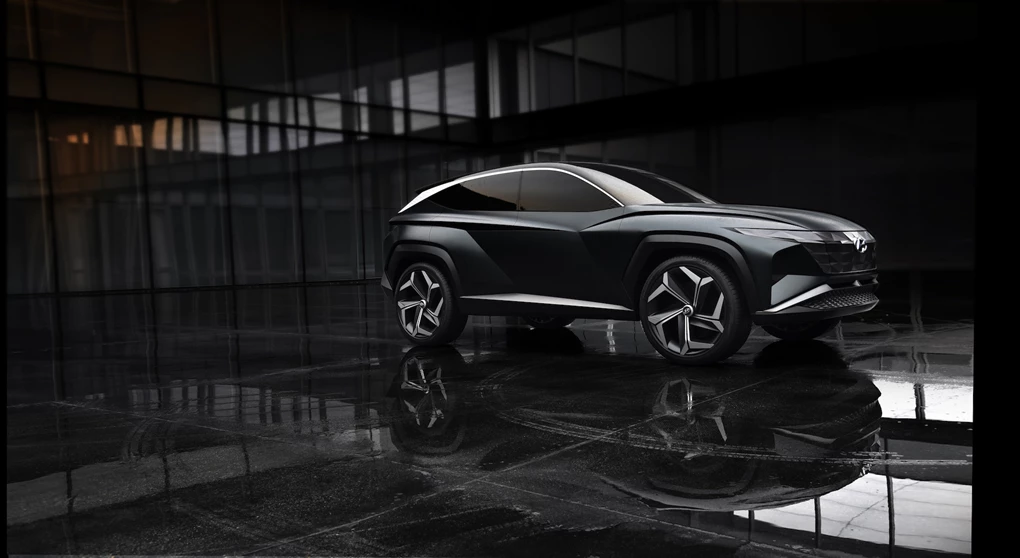 Hyundai hasn't stated if the Vision T Plug-in Hybrid will spawn a direct road car, though it's fair to assume future products will be influenced by the model — particularly its charging-related features.