Anyone who is remotely invested in comic book films or trivia will no doubt have heard that Suicide Squad will soon be released in cinemas – a film revolving around an eclectic gang of super villains that join forces to form Task Force X.
As car nuts, this got us thinking; if each of them had a car, what would it look like. The varied personalities of the film's supervillains have already made this film huge, from Will Smith's trigger-happy Deadshot to Jared Leto's psychopathic Joker.
We've put together some designs for the film's biggest characters, each drawing on their larger than life personalities. Enjoy.
Captain Boomerang
Car - Vauxhall VXR8 Maloo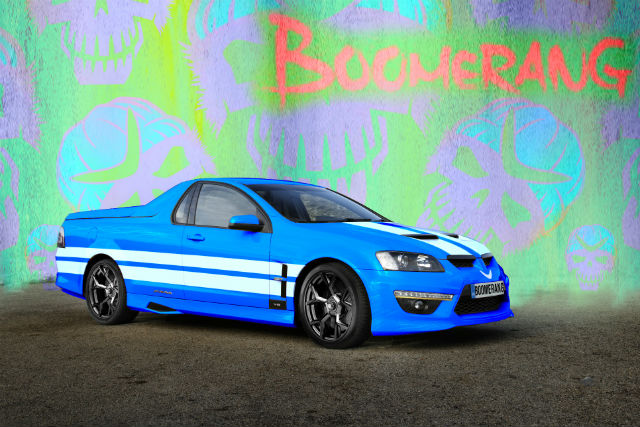 An Aussie with attitude. When Captain Boomerang isn't polishing off a can of beer he is taking people out with his renowned boomerang skills. We imagine he'd probably stick one on the front of the car, just for the hell of it.
Katana
Car – Honda NSX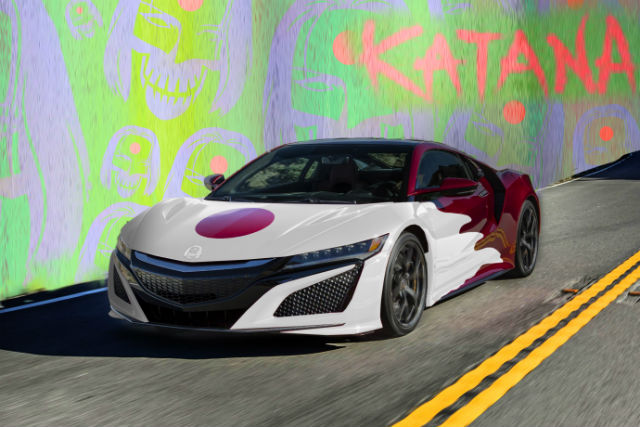 Master in martial arts, Katana ducks and dives sporting a mask brandishing the Japanese flag and wields a sword that can trap people's souls.
Harley Quinn
Car – Lamborghini Aventador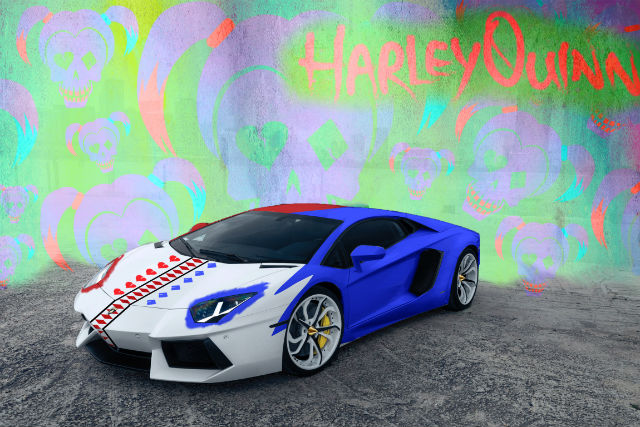 Psychiatrist turned Joker-loving criminal, Harley Quinn aka Harleen Frances Quinzel, is known for her erratic acts of violence and colourful playing card-inspired clothing.
Slipknot
Car – Range Rover Sport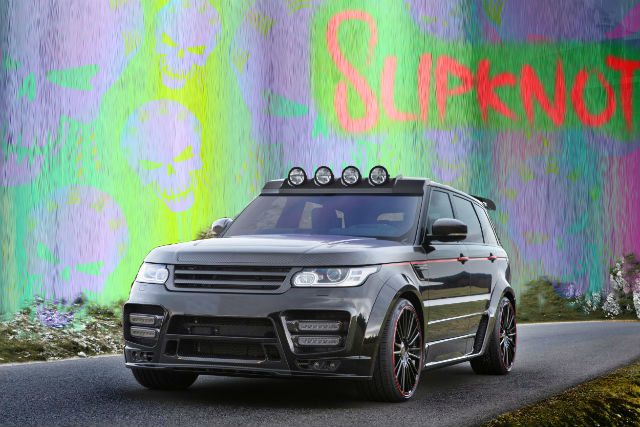 Sneaky assassin and walking Swiss army knife, Slipknot brings fun gadgets, muscle and some slick dreadlocks to the table.
Rick Flag
Car – Jeep Wrangler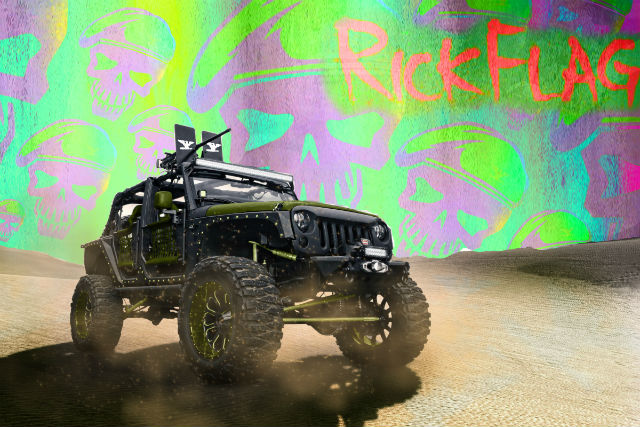 Leader of the dastardly villain group Task Force X, Flag is an all-out army guy, who is always sporting a flurry of weapons, from assault rifles to knives.
Killer Croc
Car - Shelby Super Snake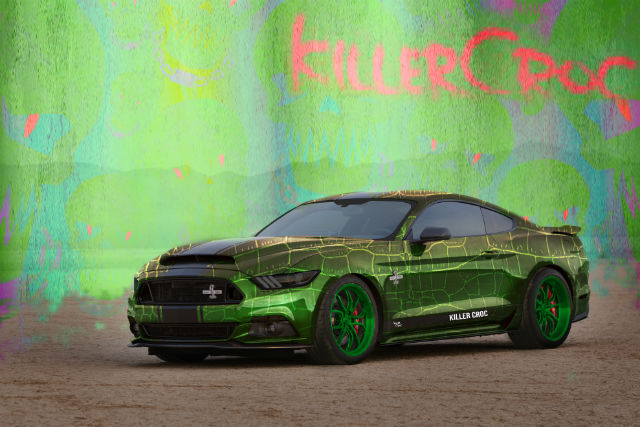 Killer Croc's appearance has shape-shifted a lot through the years, but he has always retained his scaly, crocodile-like skin and heavy build. A muscle car seems quite fitting then.
Enchantress
Car – Rolls Royce Ghost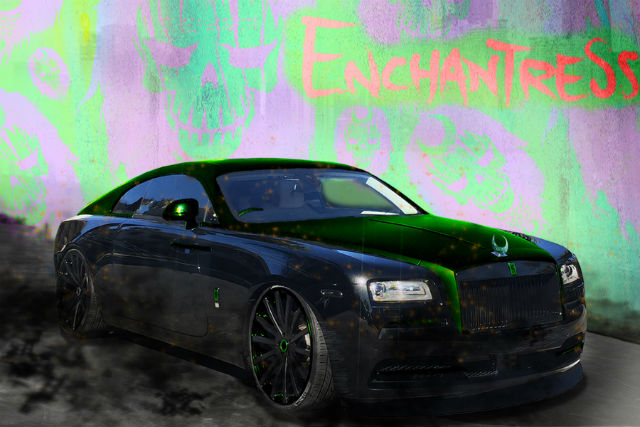 She's usually floating into a room, looking gothic and surrounded by illusive black mist. There is something mystifying and supernatural about Enchantress, hence the Rolls Royce Ghost.
El Diablo
Car – Equus Bass 770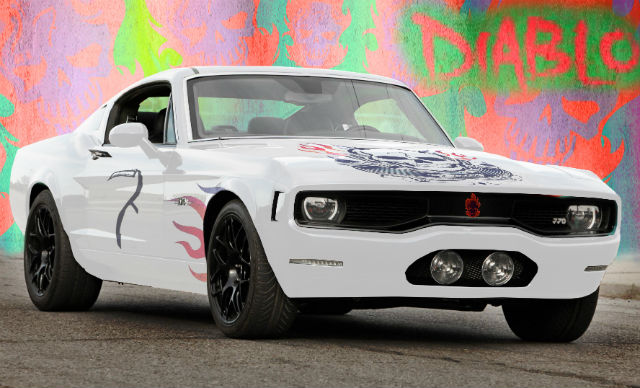 It can be hard to keep a cool head when you have the spirit of a demon in you. That's what tattoo-faced El Diablo is all about.
The Joker
Car - Lykan Hypersport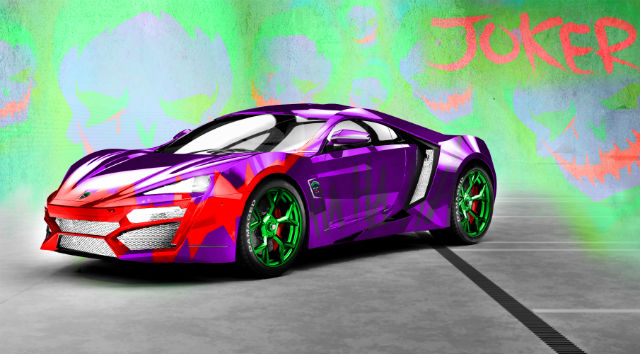 The infamous uber violent, purple suit-wearing, Clown Prince of Crime. Although he's not part of the Suicide Squad, that doesn't stop him from wreaking havoc. Although Mr J has been spotted driving a purple Vaydor G35 in the film's trailer, we thought the slightly weird, slightly blingy Lykan Hypersport was a much better fit.
Find prices for new cars here