Audi is undertaking an ambitious electric offensive at the minute.
The German brand's e-tron model has recently gone on sale as its first EV, and then there has also been a vast number of mild-hybrid options, which essentially have a small battery that recuperates charge when the car is decelerating to increase fuel consumption.
Many of Audi's more expensive models come with this mild-hybrid tech as standard – such as the A6, A8 and Q8 – along with the manufacturer's recently-announced hot 'S' models that feature powerful diesel engines with this fuel-saving feature.
And finally, there has been the announcement of new 'TFSI e' models, which sees the re-introduction of plug-in hybrids into the Audi range. The PHEV Audis confirmed so far are the A6, A7 Sportback, A8 and Q5.
But what about a Q8 plug-in hybrid option?
Prototypes spied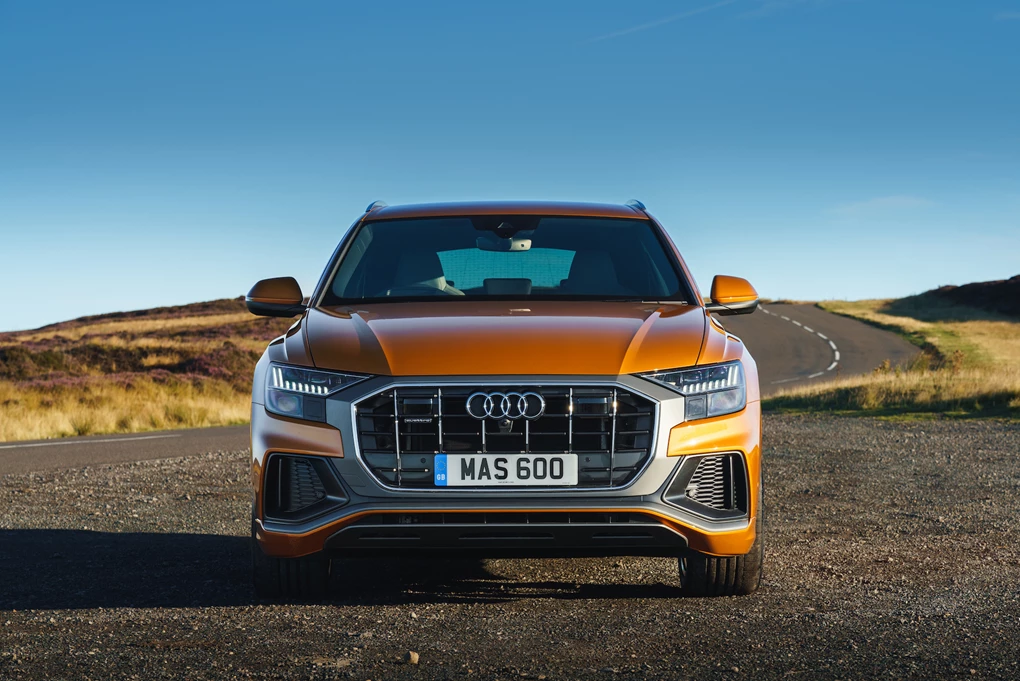 See Available Audi deals
The best hint that a model is likely to be put into production (even before a manufacturer confirms it) is if a model is spied out in testing.
That's the case with a Q8, of which a hybrid model has been spied testing in winter conditions. While not camouflaged like traditional spy shots are, the photos showed the Q8 to have an additional charging flap, alongside the petrol flap. That's perhaps the best cue yet that a plug-in model is on the way. A yellow testing sticker also highlights that the model is a hybrid test vehicle.
A readily-available hybrid powertrain
With Audi announcing the four new plug-in hybrid powertrains at the Geneva Motor Show, there is nothing stopping the brand from implementing the underpinnings of those models into further cars, such as the Q8.
Given that the test vehicle spied had '55 TFSI' badging, and that Audi's latest PHEV models will be badged in the same way, that is another good indication, too, even if the A8 (Audi's plush flagship saloon) is set to be badged as the '60 TFSI e'.
The 55 TFSI e versions are set to be the sportier of the plug-in hybrid variants and will use a 2.0-litre TFSI petrol engine paired to an electric motor and a 14.1kWh lithium-ion battery pack to produce a combined to produce 362bhp and 500Nm of torque. Alongside good performance figures, each model also offers an electric range over 25 miles – ideal for city-based drivers.
Plenty of PHEV rivals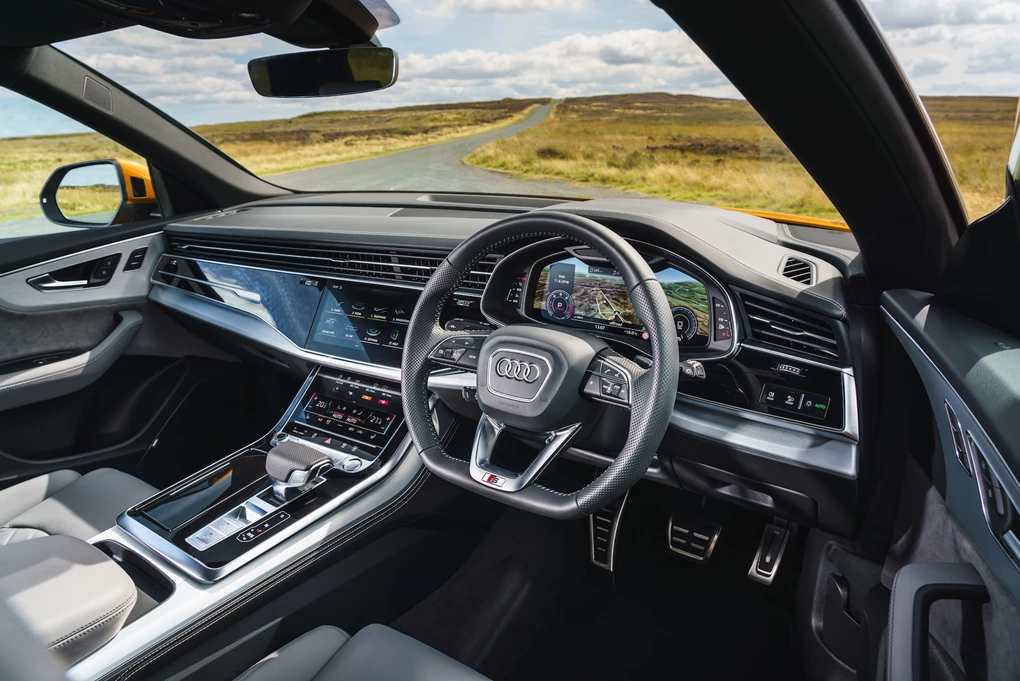 The Q8 has lots of plug-in hybrid rivals, which surely is a good indication that a large PHEV SUV would work wonders for Audi.
BMW has its X5 xDrive45e, Volvo has the XC90 T8 and Land Rover has a P400e powertrain for its full-size Range Rover and Sport models. And with Audi not having any plug-in hybrids across any of its SUVs (with the exception of the smaller Q5) it would be an ideal opportunity to electrify the Q8 to compete in this growing market.