The head of Nissan Europe's electric vehicles has hinted that a hot version of the top-selling Nissan LEAF could be on the cards.
Speaking to CAR magazine, Nissan Europe EV director Gareth Dunsmore said that a go-faster LEAF, potentially wearing a Nismo badge, could currently be in the pipeline.
Back in 2011, Nissan unveiled a one-off concept racing car based on the electric hatchback, and although it was widely accepted to be just for novelty value, it seems that mightn't be the case.
When pressed about the possibility of a hot LEAF, Dunsmore said that the concept "shows where the vehicle's spirit could go", and also noted that sportier versions of the LEAF have been made in the past.
Nismo-badged electric LEAF
In Japan, a special-edition model called the LEAF Aero Style is available, which features a Nismo-inspired bodykit with a front diffuser, wider wheel arches and larger wheels.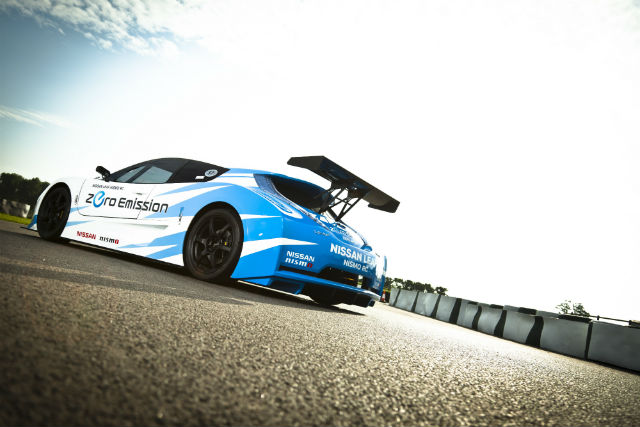 Clearly Nissan isn't afraid of spicing up the car, and said that following the unveiling of its electric Bladeglider sports car that it was looking to challenge perceptions about electric vehicles.
It's unlikely that a faster LEAF would be an out-and-out hot hatch in the vein of the carbon-bodied concept, but could act more like Tesla's Ludicrous Mode and get a more imposing design.
Dunsmore also said that the standard LEAF's instant jet of torque already lends the car an exciting feel, and said that the car is "well-suited to link up with things like Nismo".
Find prices for the Nissan LEAF here