The Mini JCW GP is the firm's sharpest, angriest and most hardcore model to date. With a range of features designed to make it as capable to drive as possible, the GP follows on in a strong line of similarly badged Minis that have been designed to showcase just what can be done when you throw away the Mini rulebook. 
But what makes this particular model quite so hot? Let's take a look in a little more depth to see what's under the skin.
It's been on a crash course diet
As with a lot of performance-orientated cars, the Mini GP uses lightness to its advantage. As such, carbon-fibre-reinforced plastic has been used in a variety of areas with the large, boxy wheel arches being one such place. 
Look inside the cabin and you'll find that the rear seats have been removed - again, in a quest for lightness. In their place, you'll find a strengthening bar which aims to improve the car's rigidity.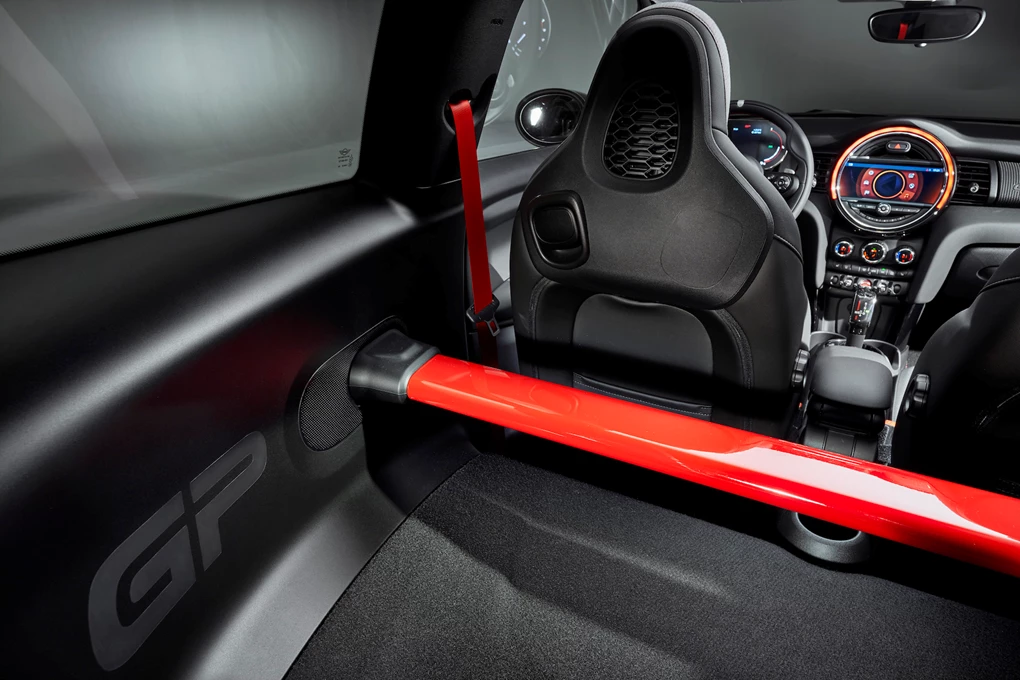 It has performance on its side
With all of its go-faster looks, you'd expect the Mini GP to deliver some serious performance. Fortunately, that is the case as the GP's 2.0-litre turbocharged petrol engine pushes out a meaty 302bhp and 450Nm.
Power is sent to the front wheels via an eight-speed automatic gearbox - there's no manual option - and it helps the Mini to go from 0-60mph in just five seconds before heading onwards to a 165mph top speed. 
The suspension has been overhauled too
Of course, it's all well and good giving a car a lot more power, but without proper changes to the suspension it'll be hopeless in the bends. Thankfully that's not the case with the GP, which has been given suspension lowered by 10mm over the standard John Cooper Works Mini. There have been a number of chassis-stiffening measures implemented, too.
Not only that, but a bespoke brake setup has been introduced to help slow the car down more effectively while the stability control system has been reworked too.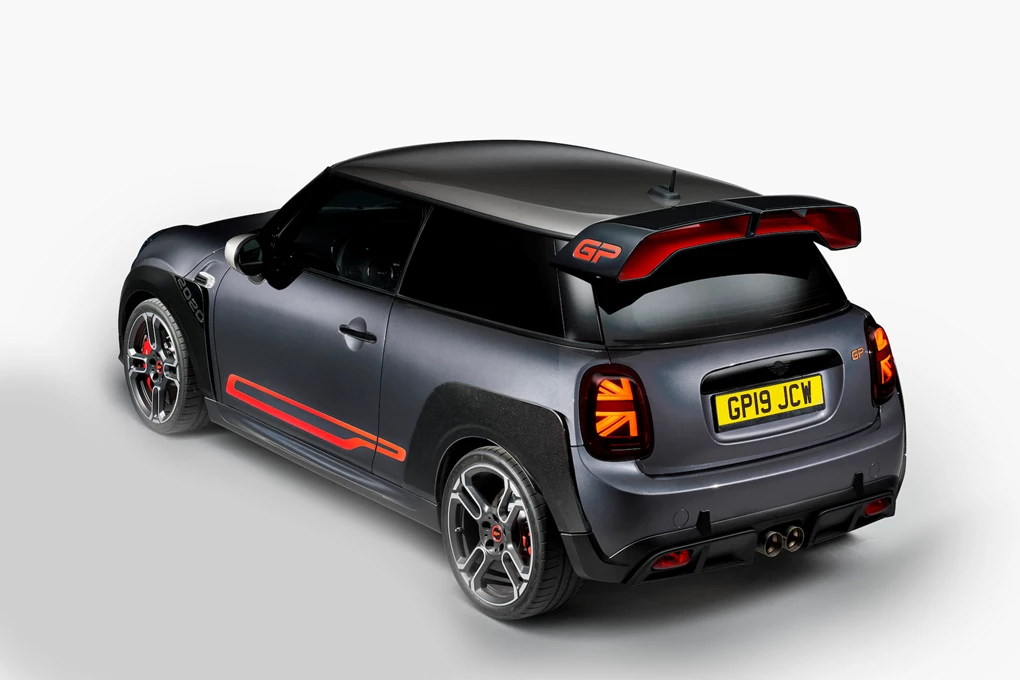 It stands out from the crowd
Mini really has gone to town with the GP's styling, incorporating many head-turning features which help to give the car a lot of presence. The huge rear spoiler is one of the most noticeable additions, as well as the aforementioned wheel arches. 
A large central twin exhaust sits in the middle of a new diffuser, while the 18-inch alloy wheels have been designed to reference those fitted to earlier GP models. 
Though the hot hatch segment is currently abundant with options, the GP has arrived and instantly made waves. One thing is for sure, this is one Mini which means business. 
Enquire on a new Mini