Jaguar is working on extra-hot performance version of its F-PACE SUV which will likely launch later in 2017, according to numerous online reports.
While Jaguar has not yet officially confirmed a hotter version of its F-PACE, such a car has been spotted testing in locations including the Nurburgring circuit. This new version of the F-PACE is being worked on by Jaguar Land Rover's Special Vehicle Operations division and it will be significantly faster than even the V6-powered F-PACE S available right now.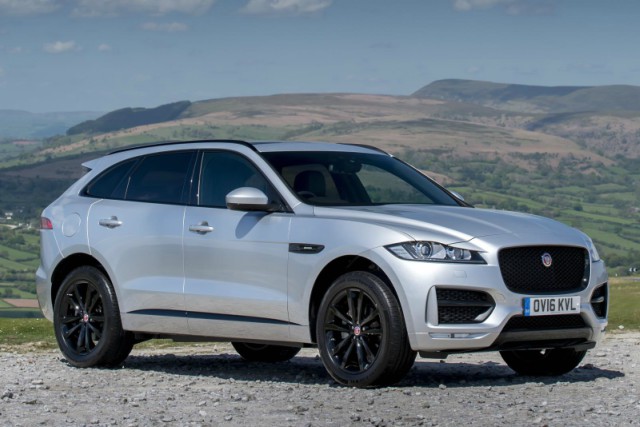 According to numerous reports, the F-PACE SVR will use the same 5.0-litre V8 petrol engine as the Jaguar F-TYPE SVR sports car, so it will produce a whooping 567bhp. The F-PACE SVR will rival fast premium SUVs like the Porsche Macan Turbo.
Whereas the likes of the Macan Turbo can go from zero to 62mph in 4.4 seconds, the F-PACE SVR could potentially cover that same benchmark sprint in less than four seconds.
Other reported differences with the SVR compared to a regular F-PACE include an aggressive front spoiler, larger air intakes and larger diameter wheels plus wider tyres for extra grip.
Pricing for the F-PACE SVR is expected to start from about £60,000.
You can find out what we think of Jaguar's first proper SUV in our video review of the F-PACE S: