From relatively humble beginnings working as a sub-editor for The Engineer and Autocar, James May has gone on to become one of the best-loved and most recognisable faces on TV through his appearances on Top Gear, James May's Toy Stories and The Grand Tour.
As the final piece of the Clarkson, Hammond and May puzzle, James has gone on to accrue a net worth of an estimated £9 million, and so it only stands to reason that such a huge car fan would have a pretty impressive car collection.
From Ferraris to Porsches, Phantoms to Pandas, below we list some of the best, most expensive and most interesting vehicles in James May's car collection.
Ferrari 458 Speciale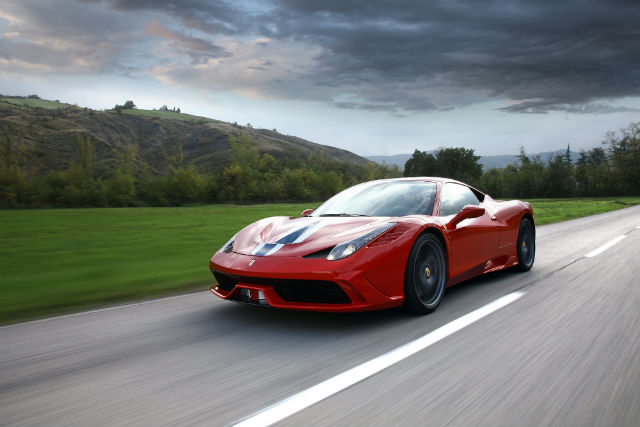 Like many petrolheads, James May has a particular fondness for Ferraris, but did you know that May actually wavered for years over the idea of buying a limited-edition Ferrari 458 Speciale?
He took so long making up his mind, in fact, that by the time he placed his order for the 597bhp V8-powered supercar that it had nearly gone out of production, and he just managed to secure the very last one.
As well as the Speciale, he's previously owned a 458 Italia and an F430, which is widely regarded by enthusiasts as one of the best Ferraris of all time.
Vauxhall Cavalier Mk1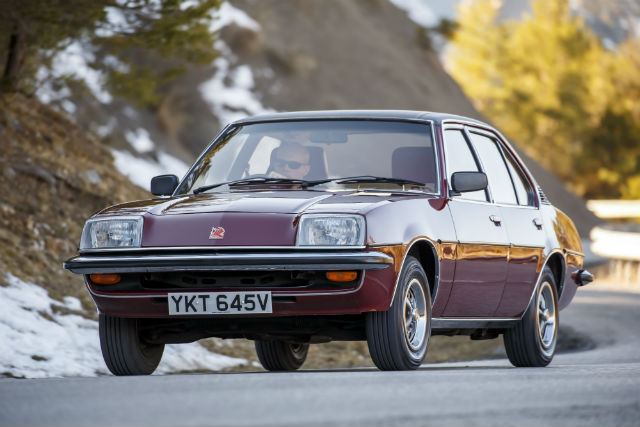 May's Ferrari collection is a far cry from the very first car that he ever owned, a 1978 Mk1 Vauxhall Cavalier, which came with "pre-stolen hubcaps" and a stoved-in rear door.
Despite the Cavalier's relative modesty, it was to have a profound effect on the young May. In his own words, he said: "It was like going into space - it nearly killed me with excitement."
Saab 9-5 Aero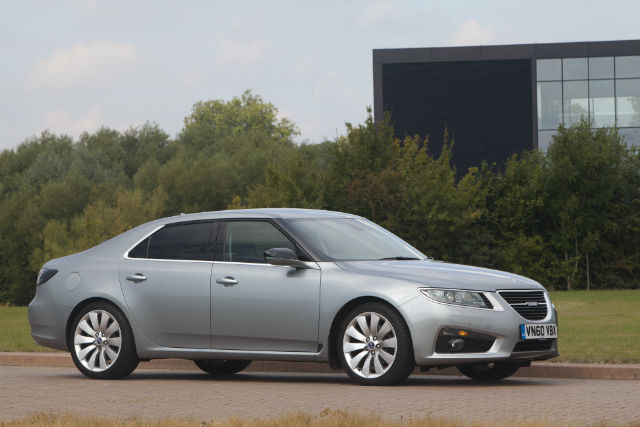 It's no secret that James May is a fan of interesting, if sometimes oddball, engineering and as a result the Saab 9-5 Aero would have suited him down to a T.
For years, the Saab 9-5 garnered a reputation for being the left-field choice; the thinking man's alternative to stuffy German luxury saloons like the BMW 5 Series or the Mercedes E-Class.
The Aero, which was the high-performance version of the 9-5, was as wonderful as it was slightly weird, and harked back to the days of serious turbo lag and too much power going through the front wheels courtesy of a big, boosty 250bhp engine.
Fiat Panda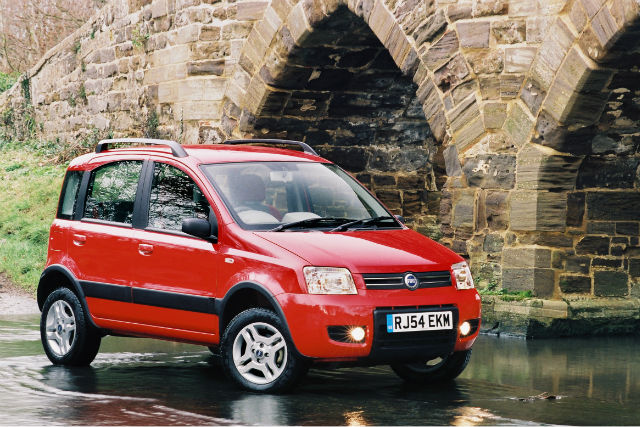 Come on, you didn't really expect us to write this list and not include the Panda, did you? Forget the Ferraris or the Porsches as there are likely no sports cars that James cares about quite as much as he does the Fiat Panda.
It wasn't just playing it up to get a laugh from the TV audiences, either; James really did own a Panda as his daily driver for many years and really did love it that much. Sadly, his Panda went extinct in 2014 after breaking down and he swapped it for a BMW i3.
1984 Porsche 911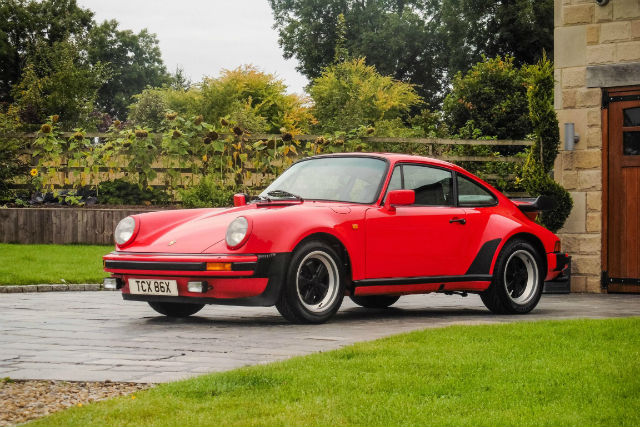 Along with the Ferraris, James May has also owned his fair share of Porsches, but pride of place in his collection was a 1984 3.2-litre 911 Carrera, which he declared to be "the best car I've ever bought".
The last of the great air-cooled 911s and one of the most underrated Porsches of its kind, May's Carrera went on to fetch over £50,000 when it was auctioned off two years ago: roughly twice the expected price.
Along with the old Carrera, he's also owned a more modern 2009 911 Carrera S as well as a 2005 Boxster S, which he claimed was the first car he ever purchased new. Until the 458 Speciale, that was.
Datsun 120Y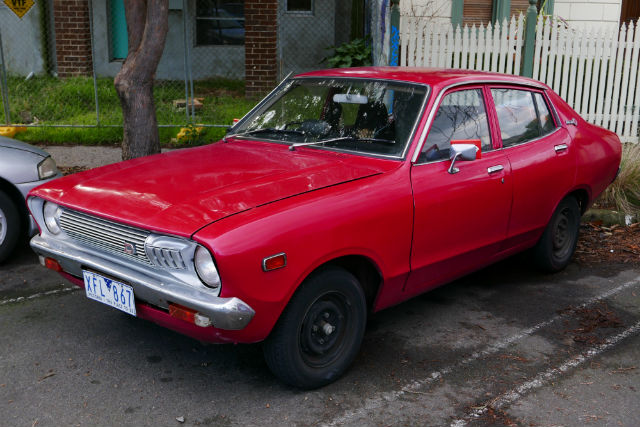 Also known as the Nissan Sunny, the Datsun 120Y was the first Japanese car to sell in large numbers in Britain and also made a Top Gear appearance back in 2008, facing off against the formidable Nissan GT-R in a cross-Japan race.
Again, possibly because he likes cars that were quirkily engineered or that had a transformative effect on the automotive landscape, not long after that James went and bought his own.
He said: "This was the little Japanese car that showed our dads you didn't need a Flaky Austin 1100 that broke down all the time."
Rolls-Royce Corniche

Few cars have the star power of the Rolls-Royce Corniche, with famous names that owned one including the likes of Paul McCartney, Liberace, David Bowie, Elton John, David Attenborough and Engelbert Humperdinck. Oh, and James May of course.
May bought his back in 2007 but earlier this year announced that he was going to sell it after ten years and fewer than 10,000 miles, apparently because he's allergic to the car's leather seats.
In the past, he's also owned a Rolls-Royce Phantom, which he says he occasionally rolls out when going to collect friends from the airport.
Bentley T2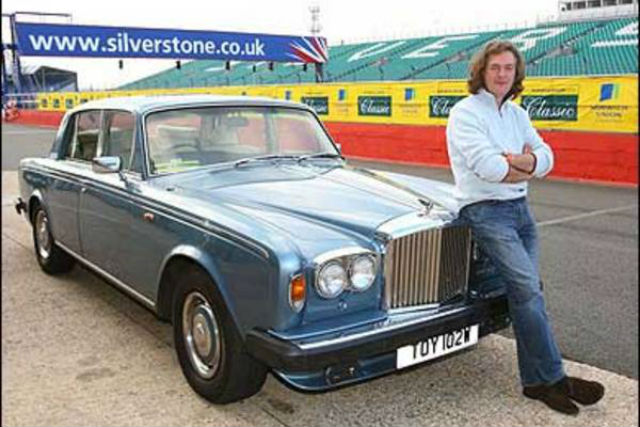 Before he owned the Corniche, however, May also owned a Bentley T2 which was essentially the exact same car under the skin, given that in the early Seventies Bentleys were little more than rebadged Rollers.
Although he was allergic to the Rolls-Royce, May says that he had no such problems with the Bentley, likely due to a different type of stuffing used inside the seats.
The T2 also appeared alongside him in the very first episode of Top Gear that he presented back in 2003, when he was tasked with reviewing his own car. It was sold in 2007 still wearing its original paintwork and having covered just 80,000 miles in the space of 40 years.
Triumph 2000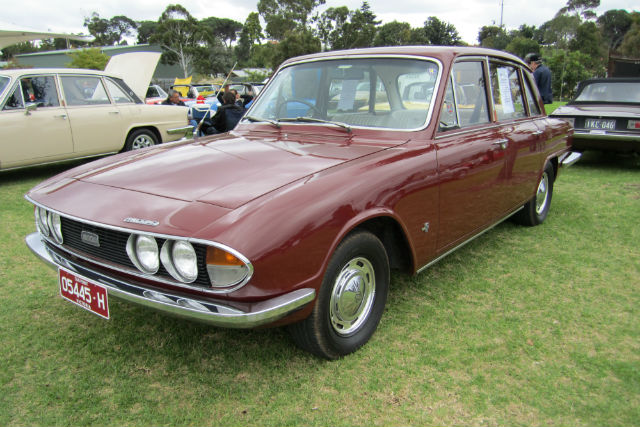 May's 1971 Triumph 2000 was actually originally bought as a gift for his significant other back in 2009, because he appreciates "a proper girl in a terrible old car".
Completely original and rot-free, the Triumph was in as good nick as a Seventies British Leyland car could be, but unfortunately his significant other didn't exactly take kindly to the car's brown paintwork.
"To nobody's surprise except mine," he wrote, "there is now a brown 1971 Triumph 2000 MkII registered to a Mr J D May."
Alfa Romeo 164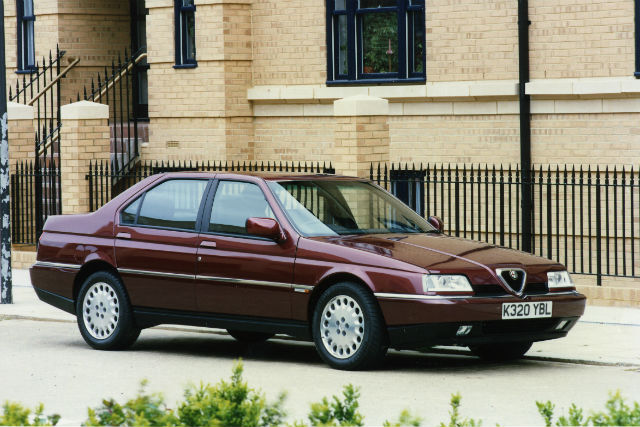 Alfa Romeo's cars over the years have ranged from the utterly brilliant to the utterly horrible, but one which has largely ended up utterly forgotten is the 164 executive saloon.
Even May admitted to having forgotten it, despite the fact that he drove the 3.0-litre V6 version as a company car in the early 1990s. As part of a Top Gear challenge, he purchased one for £1,000 back in 2006 and praised it for having "Italy's most charismatic V6".
Mind you, he did end up chopping the car in half and then welding the remnants onto an old Saab 9000 CS…