Jay Leno – one of the most famous faces (and chins) in Hollywood. Appearing on the Late Night Show for over 17 years, the comedic colossus has interviewed all kinds of A-list celebrities throughout this career.
But did you know that Leno was a serious car collector? Of course, you did… there isn't one serious petrol head who hasn't seen a snippet of his renowned online and TV series – Jay Leno's Garage.
So, to celebrate this entertainment extraordinaire, we decided to take a closer look at Jay Leno's incredible car collection.
1955 Mercedes-Benz 300 SL Gullwing Coupe
A blast from the past, the elegant Mercedes 300SL Gullwing is a beautiful sight. First produced in 1954, the 300 SL was arguably one of the first true sports cars ever built… so, of course Jay has one.
Back in 2015, Jay Leno found a 300 SL Gullwing Coupe rotting in a container, somewhere in California. Worn and torn from years of neglect, Leno decided to purchase the car and restore it to its former glory.
Boasting a hot-rod red paint job, the car possesses a 3.0-litre engine capable of producing 217bhp, fitted with direct gasoline fuel injection – the first car in production to ever have this! Featuring the iconic Gullwing doors and a range of restoration components, Leno has almost restored the vehicle to its former glory.
2016 EcoJet – Priceless
Definitely the rarest vehicle within Jay Leno's car collection, the 2016 EcoJet is a creation straight out of Leno's dreams.
Completely custom built, Leno's jet powered EcoJet was handcrafted with bespoke parts to offer a truly marvelled piece of modern engineering.
From its custom aluminium chaise and frame to its complete carbon-fibre and Kevlar body, the car is truly amazing. Possessing a Honeywell LT-101 that can run on biodiesel, the car can produce 642bhp with 500Nm of torque.
Fast and functional, the car can be considered, well… priceless. A true crown jewel within Leno's garage.
1986 Lamborghini Countach
Taking a step back in to Italian motoring heritage, the Lamborghini Countach was the godfather of the iconic wedged-shaped Lamborghini design.
Jay purchased his Countach back in the early 90s, and has since used this car regularly for his day to day activities. In fact – he even states that you may find a few McDonalds wrappers stashed beneath the cracked leather seats.
Mechanically, the car is packed with a 5.2-litre quattrovalvole V12 capable of producing 449bhp with a top speed of 175mph. Although pretty sluggish by modern supercar standards, Jay seems to be very fond of this car- after all, it did pioneer an iconic shape.
1994 McLaren F1 Redux
Although Jay Leno has a selection of McLaren cars, we decided to feature the F1, because it's a rare and awesome example!
A car way ahead of its time, the McLaren F1 is aesthetically beautiful and still, to this day, looks relatively modern. Boasting a naturally aspirated 6.0-litre V12 capable of producing 618bhp and an outstanding top speed of around 240mph – a true achievement when you consider the car is more than 20-years-old!
In an episode of Jay Leno's Garage, we see Jay remove the engine and give viewers a close-up view of the sublime mechanics of this treasured supercar.
1991 LCC Rocket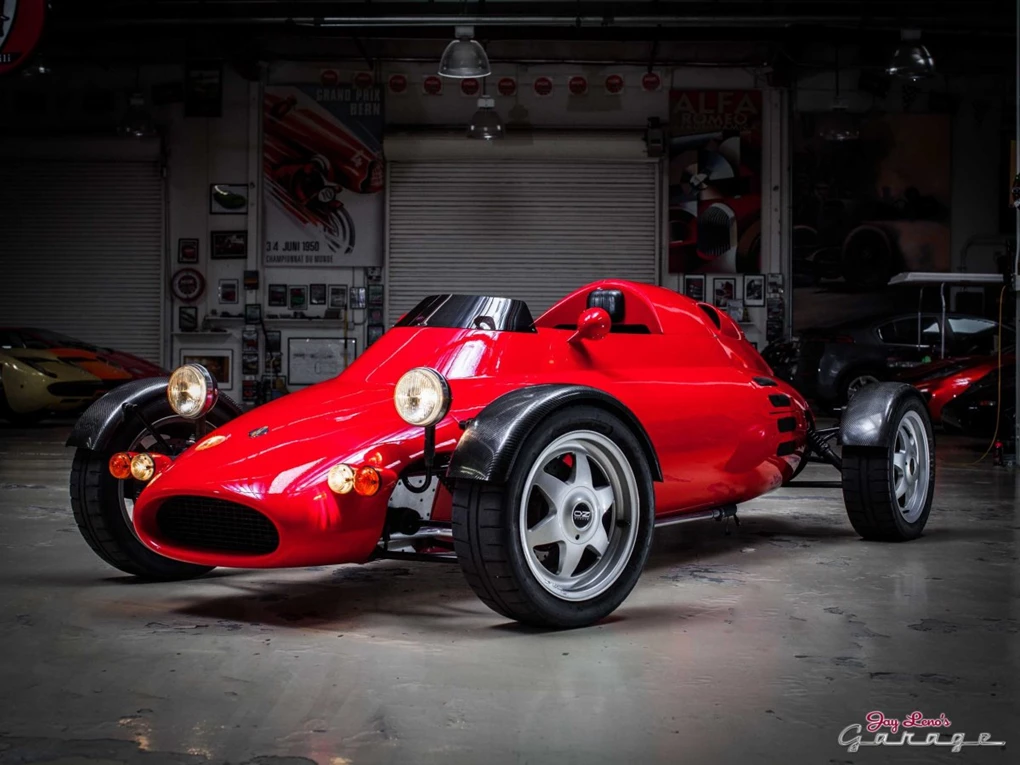 Built in 1991, the LCC Rocket was arguably the first car of its type – an ultra-light, ultra-focused classification of road-legal sports car. Paving the way for cars such as the Ariel Atom, the LCC was a product of Gordon Murray – the man who built the renowned McLaren F1.
Plastered in a hot rod-red, Jay Leno's LCC Rocket is one of, if not the only LCC in America so this car is truly unique. Possessing a Yamaha five-valve genesis 1,000cc motorbike engine, the car can produce 145bhp – enough to ensure the LCC was quick due to its lack of weight.
Although Jay hasn't featured the car in an episode of the garage, we do see a clip him talking about the LCC in an episode of My Classic Car TV in which he states, "it's as close to driving an F1 car in the street as you could possibly get."
1928 Bugatti Type 37A
One from Jay Leno's vintage collection, the Bugatti 37A is one of the rarest and most historic vehicles stationed in the Garage.
Previously owned by Bugatti driver and war hero Pierre Veyron (yes, the man they named the modern-day Veyron after) the car was used in the 1928 Targa Florio Grand Prix where it finished 3rd.
Possessing a supercharged 1.5-litre 15,000 CC 4-cylinder engine, the car can produce 89bhp with a top speed of 122 mph - remarkable considering the car was built almost 90-years ago.
2015 Ford Mustang Shelby GTR 350
It would be rude not to include one of the most popular American muscle cars ever – the Mustang. Now, we understand Jay Leno has a selection of Mustangs but we decided to focus on his 2015 GTR.
Only 1 of 37 built for that year, the car was created to commemorate the 50th anniversary of the original 1965 model, and Jay was "one of the first in line" to purchase the car.
Styled with the same colours as his classic Shelby, the vehicle is built with a naturally aspirated 5.2-litre V8, capable of producing 517bhp and 581Nm of torque. Modern Muscle at its best.
1962 Maserati 3500 GTI
The Maserati 3500 GTI is another elegant car from the 60s. Built in the same era as the DB5, Maserati modelled the car on British automobile style.
Jay Leno found the two-door coupe in a storage lock-up back in 2011 where it had remained since 1981. After a two-year restoration that seen the car undergo major mechanical re-work, the car was finally returned to its former glory in 2013.
Fitted with a 12-valve straight-six cylinder engine that can produce 237bhp, the car was a true example of sports car class in the 60s.
2017 Ford GT
One of Leno's latest additions to his long list of collectables, the 2017 Ford GT was delivered to him in July.
Boasting a black body with an orange racing stripe, the car looks visually stunning – but how does it measure up mechanically? Under the skin, the car is fitted with a 3.5-litre twin-turbo V6 engine capable of producing 638bhp and 746Nm of torque with a 0-60mph sprint time of 2.8 seconds. So yeah… the car measures up quite well.
In an episode of The Garage, we see Leno unveil his new prized possession and take the car on a spin around the streets of Burbank.
1963 Chevrolet Corvette Stingray
One of the most widely recognisable cars of all time, the Corvette Stingray is an essential part of any car collection.
Jay Leno bought this Corvette as a sight-unseen, and decided to get the car restored by expert Mike McCluskey, who replaced all the foreign modifications with stock parts. Meticulously ensuring continuity, the car was given rigorous treatment to ensure it looked and drove like a '63 Stingray.
Possessing the standard 327 CID engine capable of producing 355bhp, the car was a huge desirable in its prime. Now, the car in its entire form is extremely rare as the Stingray's design rapidly changed throughout the 60s.
1966 427 Ford AC Cobra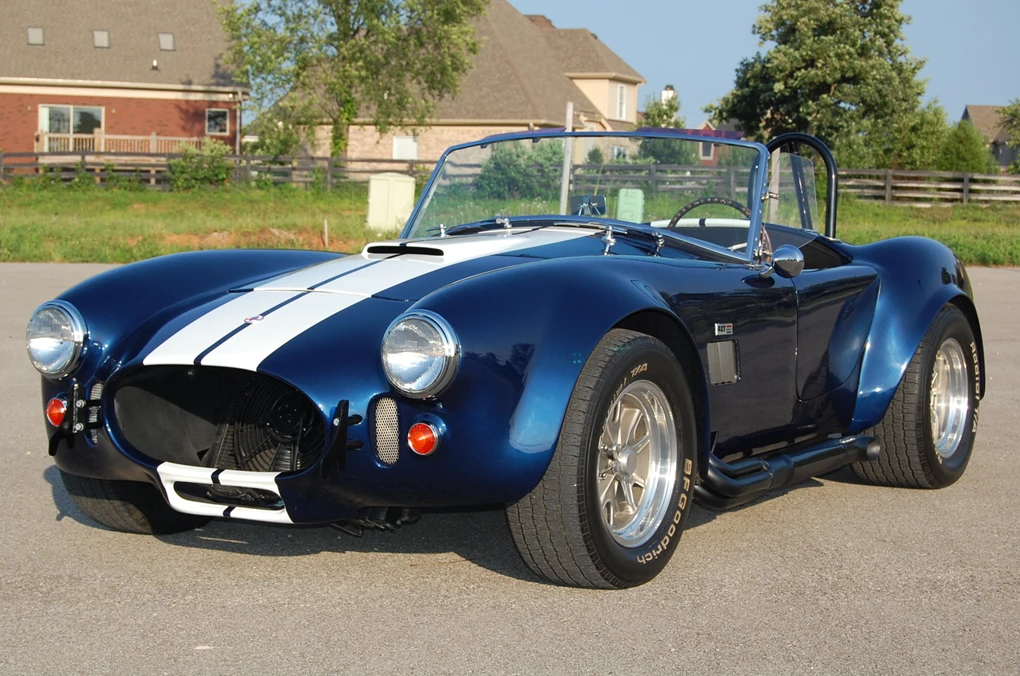 Not the first Ford featured on our list nor is it the first 60s classic. Unfortunately, this is not a genuine Cobra. Jay doesn't possess the real thing, but instead opted to get the car built as a replica. Not a car kit – a pure and authentic replica. From its hammered aluminium body to its complete stock 427 overhead cam V8 engine, the car is still impressive.
You may even spot Jay cruising through Burbank in the car as one bunch of lucky fans did!
Other Jay Leno Cars
1939 V12 Lagonda replica
1963 Jaguar E-Type
1969 Lamborghini Muira S
1928 Bentley Speed 6
2001 Chrysler Tank Car
2014 McLaren P1
1963 Jaguar E-Type Coupe
1930 Bentley 27 Litre