Jeremy Clarkson recently turned 57, and to celebrate his birthday we thought it fitting to take a look back at the ex-BBC Top Gear presenter's decorated history of cars.
He may mostly grab headlines for his controversial shtick, but Clarkson is also frequently seen turning heads with beautiful additions from his expensive garage.
Jeremy Clarkson's cars have included everything from classics like the Ford Escort RS Cosworth to the modest Ford Focus.
So, in celebration of Jezza's 57th birthday, we look back at the highlights of the Jeremy Clarkson car collection throughout the years.
Range Rover TDV8 Vogue SE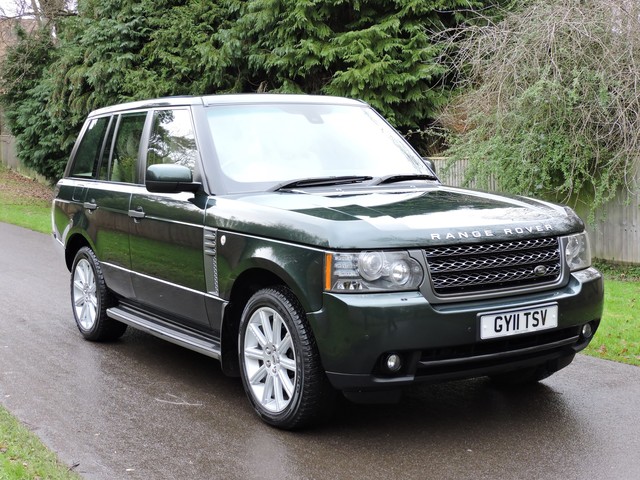 Kicking off our list is a luxurious classic – the Range Rover. Whether you are a footballer after the respect of your team mates or you have an appreciation for engineering and heritage, you can't really go wrong with a Rangie.
Decorated with dozens of too-expensive niceties, Clarkson opted for the twin-turbo V8 diesel version of the 4x4, instead of the balls out supercharged petrol.
Ford Escort RS Cosworth

A bit like a luxury watch collection, a Cossie is something a true car nut just has to have in their collection, at some point anyway.
Essentially an insane, blood-thirsty version of a very sensible car, the Ford Escort RS Cosworth has gone down in automotive folklore. Plenty see it as a vital part of Ford's sporting heritage.
Ferrari F355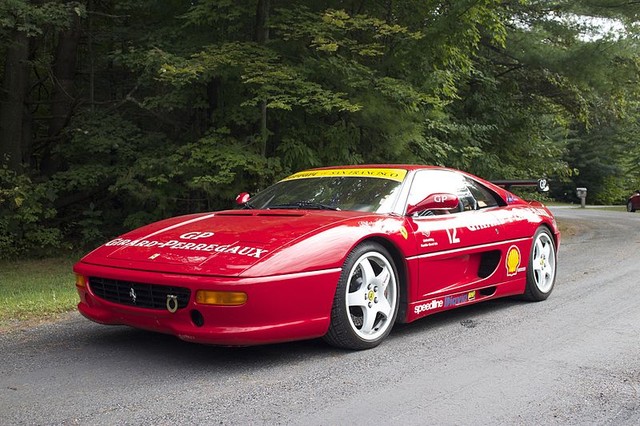 Of course Clarkson owned a Ferrari. And this purchase was a big cornerstone in his career as he moved from the big time, to the BIG time.
It's also well-known that Clarkson regretted going for the GTS version of the Ferrari, which he complained about in an issue of Top Gear Magazine.
Volvo XC90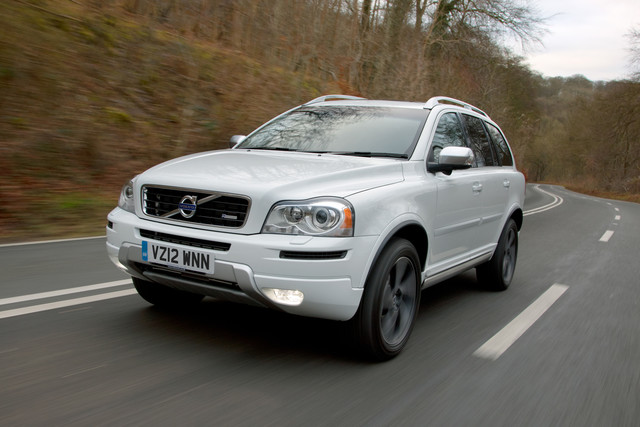 It's not all just glamorous sports cars for Clarkson, he's a family man after all. And what better way to show the world that you mean business than owning a Volvo XC90.
In fact, he's owned three different Volvo XC90s over the years.
Ford GT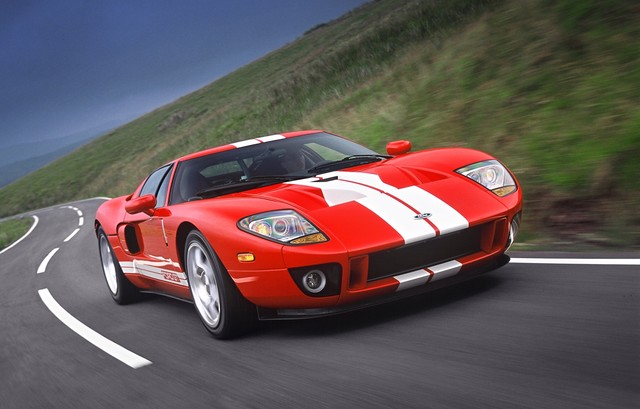 Since its introduction back in 2005, the GT has become almost as recognizable as Porsches and Ferraris alike.
The relationship between Clarkson and the Ford GT is a bit of a funny one. He initially loved the car after driving the prototype version, but when he eventually received the one he purchased he hit a few issues. Cut a long story short, he refunded it but then got it back again.
Lamborghini Gallardo Spyder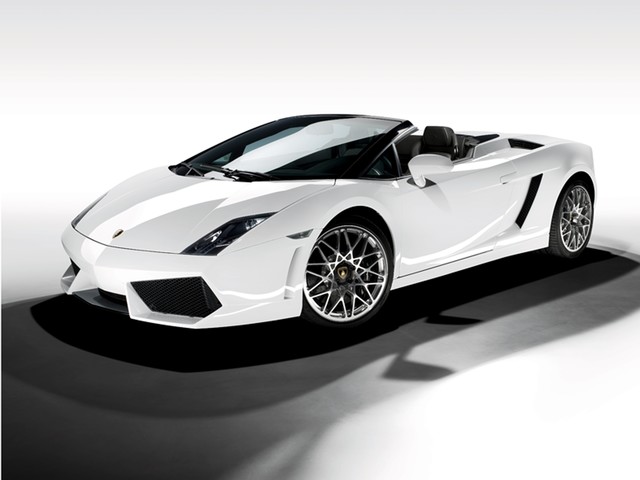 No one needs an excuse to buy a Lamborghini, especially if you are a car fanatic like Jezza. Clarkson opted for the convertible version of the Italian sports car.
Clarkson has a soft spot for Lamborghinis, describing them as rugged sports cars rather than delicate sports cars like Ferrari.
Mercedes-Benz 600 Grosser
There's something about the ornate, burly-sized and imposing Grosser that seems appropriate for Clarkson, who on multiple occasions has been labelled a grump by newspapers.
A car that dates back to the 60s, the Grosser has actually been owned by quite a few big-name celebrities, including Jack Nicholson and Elvis Presley. Clarkson actually pitted his Grosser against James May's Rolls-Royce Corniche for a feature on Top Gear.
Alfa Romeo GTV6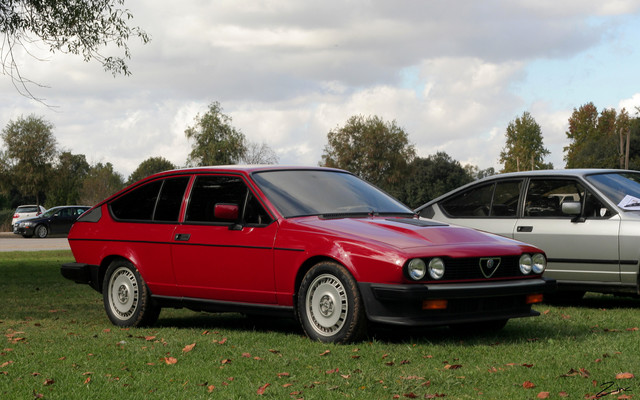 The saying goes that if you want to be labelled as a true car nut, you've got to have owned at least one Alfa Romeo in your lifetime. Well, Clarkson's was the GTV6.
By no means the best Alfa ever, the GTV6 was still a boisterous thing, with a V6 powertrain and a chic front-end that brandished the carmaker's famous triangular grille.
BMW 3.0 CSL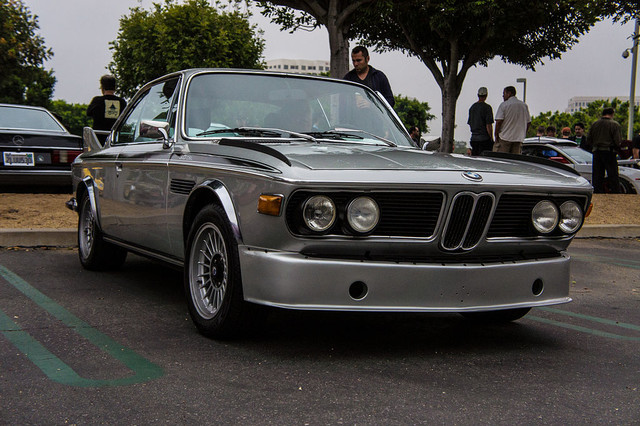 Clarkson actually purchased this fine German machine before he was famous. At the time of its release it was a pretty special car – and still is actually – and went up against the likes of the Porsche Carrera.
The BMW 3.0 CSL featured some sophisticated weight-saving measures, including aluminum doors and a glass fibre front bumper.
THAT'S NOT ALL!
The list is far from complete, Clarkson had tonnes of motors... Here's some we missed...
Lotus Elise 111S
Mercedes CLK63 AMG Black
Mercedes-Benz SL55 AMG
Honda CR-X
Aston Martin Virage
Volkswagen Golf GTI
Volkswagen Scirocco
Ford Focus