South Korean giants Hyundai and Kia have invested a significant €100m (circa. £85m) in UK EV firm Arrival to create new electric commercial vehicles.
The significant investment in Arrival showcases Hyundai and Kia's bold aims to produce future electric commercial vehicles. This is something the two brands are currently lacking, despite having many electrified cars already on sale.
Arrival was founded in 2015 and is headquartered in London. The company develops 'Generation 2' electric vehicles, which aim to be more energy-efficient and cost-effective than the current breed of models on the market.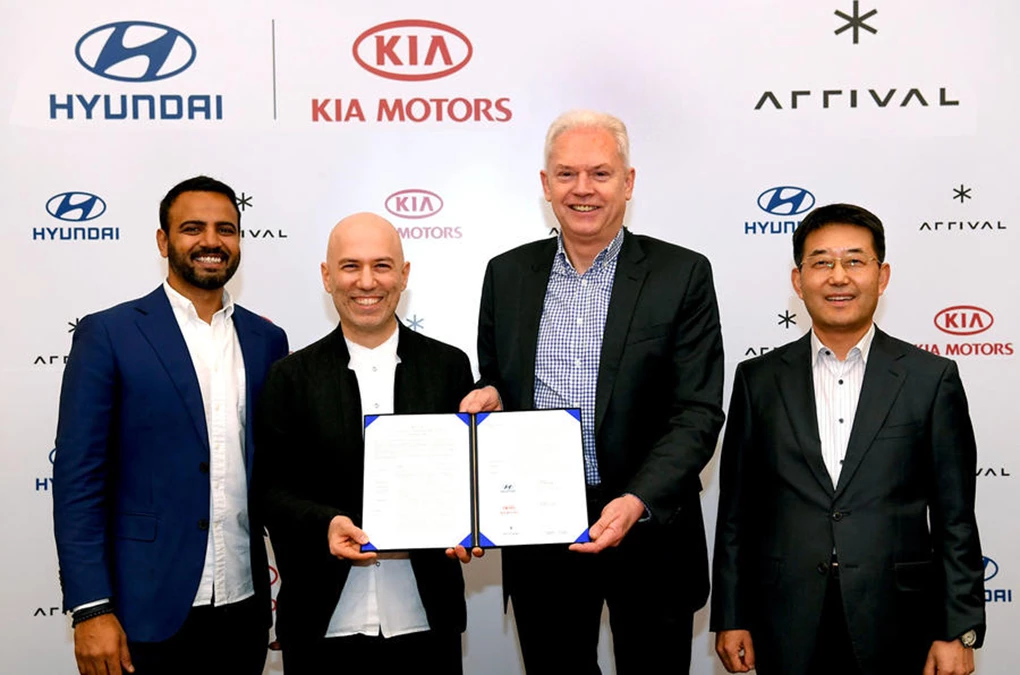 The announcement is a strategic partnership and one that seems particularly timely given Kia's recent pledge to introduce 11 fully electric vehicles into its range in the next five years.
The two firms will have access to Arrival's bespoke EV 'skateboard' platform that will enable them to produce various electric models across a host of markets. The announcement said the firms aim to "introduce competitively priced small and medium-sized electric vans", though various other models outside of these remits could follow. Hyundai has invested €80m, with Kia contributing a further €20m.
Arrival predicts that the van market will one of the first sectors to adopt mass electric technology, something that has slowly been taking off already with various electric vans already on the market – Nissan and Renault being key players here