Land Rover has announced that it will be partnering with the RAF Chinook Display team from now until the end of 2019.
The squadron of the instantly-recognisable, twin-rotor helicopters will be supported by a Land Rover Discovery that has been specially wrapped.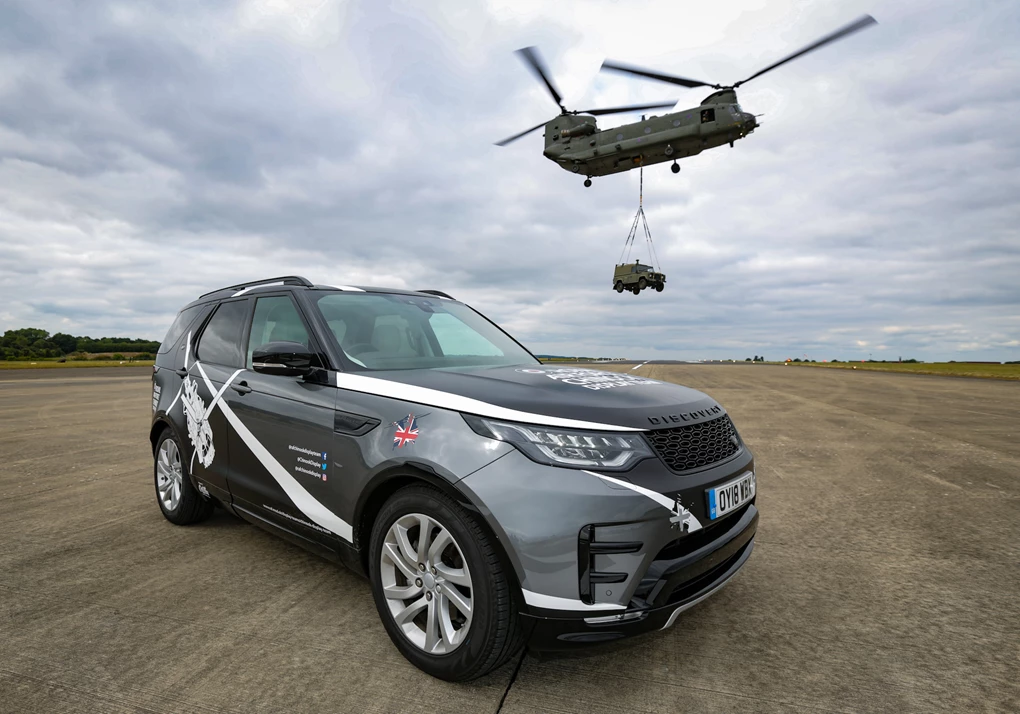 The partnership comes in the same year that Land Rover celebrates in 70thanniversary and the RAF marked its centenary with a ceremonial fly-past over London in July.
Based at RAF Odiham in Hampshire, the display team practice their routines alongside operational exercises and the Discovery provided will give ground support for the crew during the off-season for the rest of 2018 and during display season in 2019.
Anthony Bradbury, Jaguar Land Rover UK marketing director, said: "It's an absolute privilege for us here at Land Rover to be involved with the spectacularly talented crew of the RAF Chinook Display Team.
See Available Land Rover deals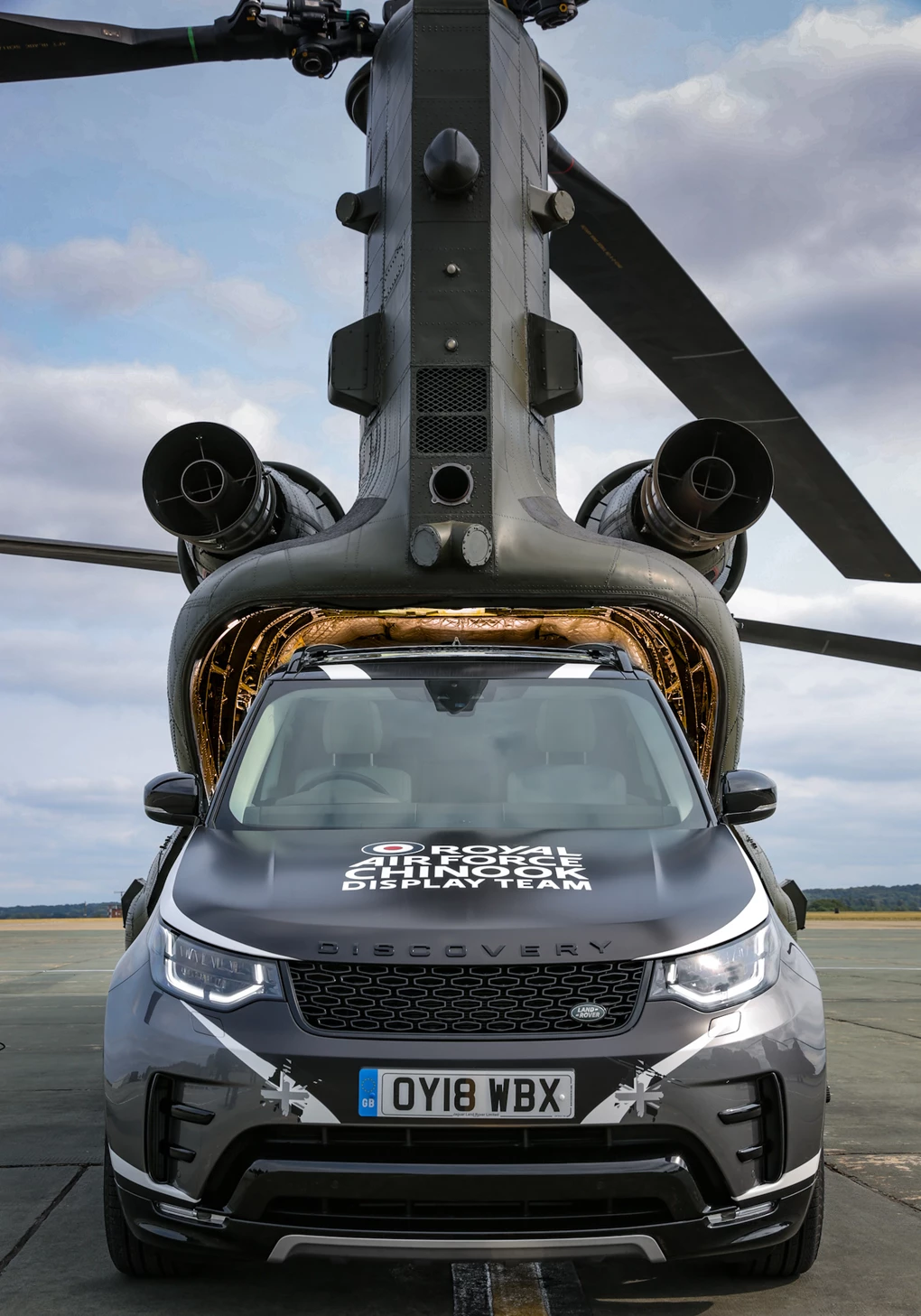 "Land Rover and the military have gone hand-in-hand since the very beginning, and our business is still a huge supporter of the armed forces. Since 2014 Jaguar Land Rover has hired more than 850 Wounded, Injured and Sick ex-servicemen, and this latest partnership is just another example of how we intend to continue our support."
A spokesperson for the Chinook Display Team said: "The Chinook Display Team is overjoyed to be working alongside Land Rover, in what has already been a very positive and enjoyable venture.
"The addition of this vehicle to the team has only happened as a result of the kind support we have received and will enable a huge amount of flexibility on the display circuit. With a significant ground footprint of engineers and aircrew, not to mention a growing inventory of equipment and products which is taken to public shows, the ability to move flexibility whilst flying the flag for the United Kingdom is one the team values greatly."