With electrified cars becoming more usable on a day-to-day basis thanks to hybrid and plug-in hybrid options becoming more readily available.
Land Rover is hoping to maintain its popularity in the future by including plug-in hybrid options of some of its most popular vehicles – the Range Rover and Range Rover Sport.
With the next-gen Evoque also getting a plug-in powertrain in the next year or so, the British brand is ensuring its vehicles can be enjoyed, emit less harmful toxins and use less fuel.
Here is a brief look at the current range of PHEVs and what they have to offer…
Range Rover PHEV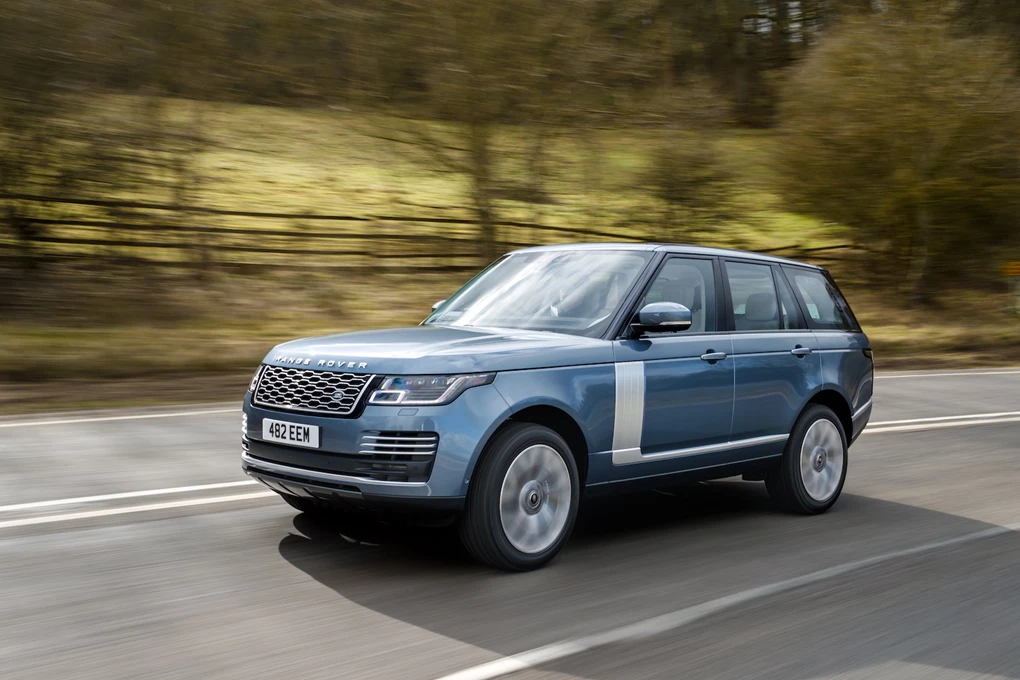 See Available Range Rover deals
The luxurious SUV is one of the best options in the premium vehicle market, and with the P400e plug-in powertrain under the bonnet, it now makes more sense in the urban environment when cruising around. The model's electric range of 30 miles is great for getting around town, and when the electric motor is combined with the 2.0-litre petrol engine, the P400e has 398bhp at its disposal for comfortable cruising on longer drives. Fuel efficiency is improved over standard versions of the Range Rover, as it can achieve 85.1mpg and emit just 72g/km. From standstill, the Range Rover can go from 0-60mph in 6.4 seconds and reach a top speed of 137mph.
When the PHEV powertrain is fitted, the Range Rover also comes with unique features, such as the special grille-mounted charging point, an exclusive plug-in hybrid display for the Interactive Driver Display and special PHEV navigation options on the sat-nav that shows where charging points are. Drivers can still pre-condition the cabin through the mobile application and not use any of the car's electric charge. Prices for the Range Rover P400e start from £89,300 for the entry-level Vogue model.
Range Rover Sport PHEV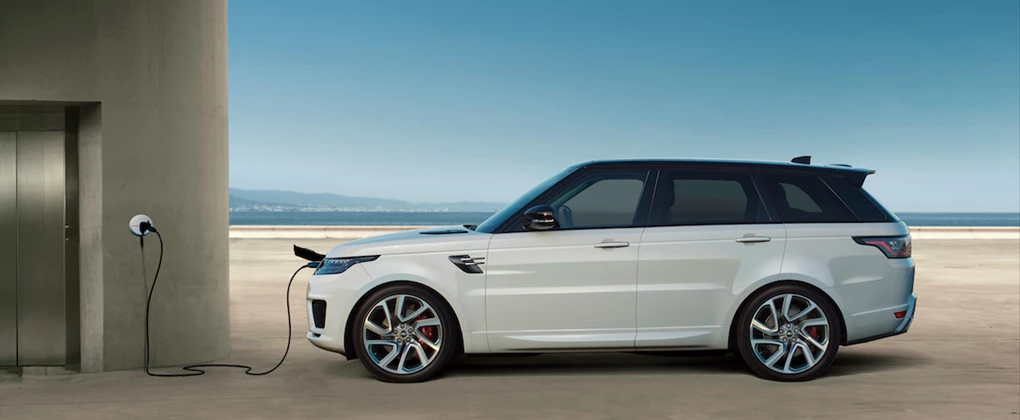 See Available Range Rover Sport deals
The smaller and sportier sibling of the Range Rover comes with the same P400e powertrain – so that means 398bhp is available to the lower slung option. As with the Range Rover, the Sport has 30 miles of range on EV power alone and it is much more efficient than the other power options available to the model – thanks to a quoted fuel usage of 87.3mpg and emissions as low as 71g/km CO2. The Sport P400e can go from 0-60mph in just 6.3 seconds and reach a top speed of 137mph.
The Sport also comes with the same PHEV-exclusive equipment as the Range Rover, such as the unique hybrid screen on the instrumentation and the sat-nav PHEV mode – while it remains as capable as it would with a conventional power unit under the bonnet. When the P400e unit is applied to the Range Rover Sport, prices start from £72,185.