LEVC is ramping up its EV offensive by announcing the name for its new electric commercial vehicle – VN5.
Named as 'VN' for van and the five representing its 5m3 of cargo space, the new model will become the only UK-built electric van on sale today and aims to lead the way for practicality and usability.
The British firm says it can accommodate two Euro sized pallets with a gross payload of 800kg and features a large sliding side door that means a pallet can be side-loaded into the van.
The new VN5 shares the same platform and powertrain as the firm's EX range-extender taxi, which has become a frequent sight across London.
It's an ideal van to run on zero-emissions around town – running for up to 63 miles on electricity, and with the addition of a range-extender petrol engine, it means it can travel for a claimed 301 miles on a single charge. It also promises to have an incredibly tight turning circle, just like its taxi sibling.
LEVC CEO Joerg Hofmann said: "Our new VN5 further signifies our transformation from the iconic British taxi brand to leading electric commercial vehicle manufacturer.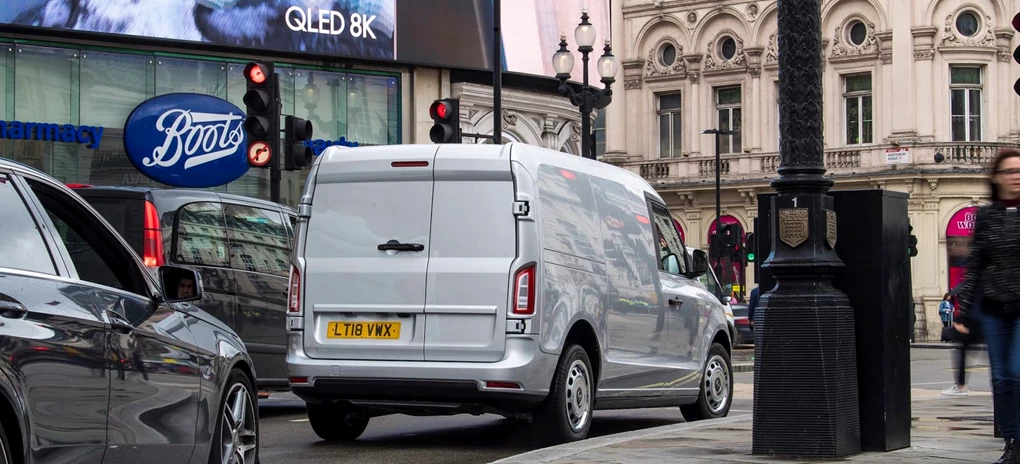 "The VN5 is a purpose-built zero emission capable electric light van that offers class leading running costs, flexible zero emissions capable range and unrivalled durability. Following our success with TX in the taxi market, VN5 is now set to revolutionise green logistics."
No pricing has yet been announced, though LEVC is promising it will offer a 'competitive cost of ownership', with 25,000-mile service intervals. Convenient charging is also provided as the VN5 is able to use a 50kWh rapid charger and top up its batteries in as little as 30 minutes.
Production will begin towards the end of the year from the Ansty, Coventry, production facility.