LEVC (London Electric Vehicle Company) has lifted the lid on its new electrified van – the LCV.
Featuring the company's e-City range-extender technology, the LCV can travel 377 miles and 80 miles on electricity alone. The van is said to offer owners 'the flexibility and freedom to enter low emission zones and travel to out of town distribution centres'. The electrified vehicle was revealed today by the Mayor of London, Sadiq Khan and LEVC chief executive Joerg Hofmann.
The LCV is claimed to offer best-in-class ownership costs and a load area that can fit two Euro pallets. Hofmann said: "Future urban transport is already changing rapidly, and we have a golden opportunity to bring something new and disruptive to the market.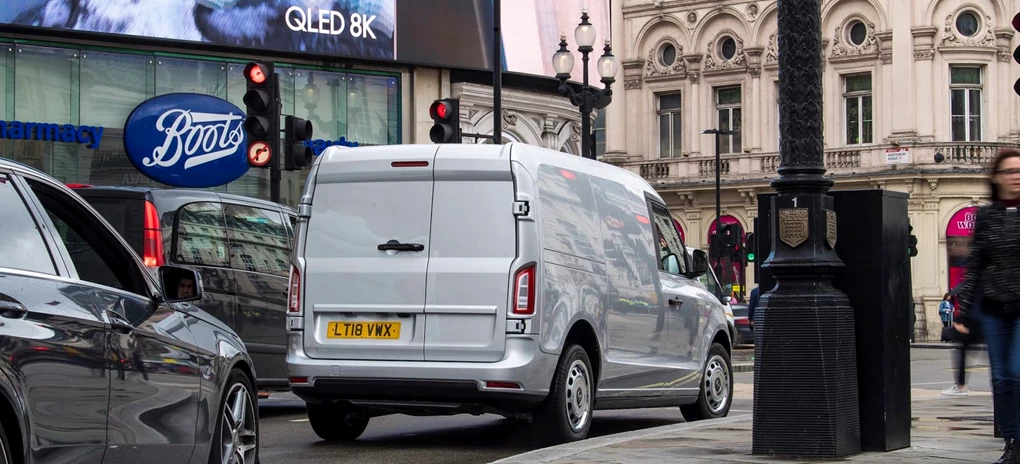 "There is huge demand for a medium-sized zero emissions capable light van and the solution we offer will be more than capable of meeting the requirements of a rapidly evolving green logistics market."
Khan added: "I am delighted that LEVC is applying the lessons learnt from designing and building London's electric black cabs to this new van. Developing clean, sustainable, electric vehicles is essential in order to tackle our air quality emergency and the climate change crisis."
Full details of the LEVC LCV will be revealed closer to its market launch in 2020.