The art of drifting can be traced back to the early days of pre-war Grand Prix racing but nobody really knows exactly when it began as a specific sport, though its origins are believed to lie somewhere around the mid-1960s on the curving mountain roads of Japan.
Referred to as Tōge, these snaking high-speed passes attracted dedicated racers, who became known as the Rolling Zoku, and who raced each other to see who could set the fastest times between specific points in the roads.
Somewhat ironically, when the mountain roadways were originally built, the placement of a series of twists and bends in the steep routes was actually intended to be a safety measure. Limiting the speed that commuters could reach on the roads, these same turns were soon after appropriated by racers looking to test the limits of both their cars and their skills.
In time, some of the racers started to adopt similar oversteer techniques that European rally drivers had pioneered, which allowed them to corner through the winding Tōge curves without losing as much momentum.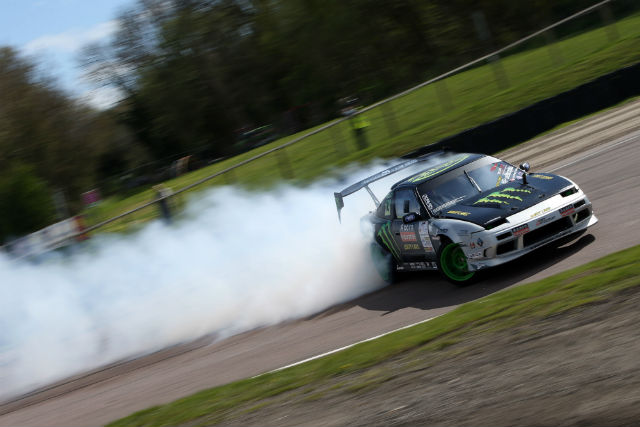 While the aim of Tōge racing was to set the fastest time, as the Rolling Zoku drivers started to use drifting techniques more often, the focus shifted from lap times to who could come up with the most outrageous and sideward way to demonstrate their car control skills. Known to the drivers as 'Ikaten', drift culture had begun to catch on.
Although drifting would gain popularity throughout the rest of the decade as an underground scene, it was actually a motorcycle rider who would popularise and legitimise it as a competitive technique.
In 1961, Kunimitsu Takahashi raced for Honda as a Motorcycle Grand Prix rider, with four GP wins in his short career before he switched to racing on four wheels after being involved in a serious crash in the 1961 Isle of Man TT.
From 1965 onwards, he raced in various series including the 1977 Japanese Grand Prix, catching the attention of the world with his unique style. Approaching corners at near full speed, Takahashi would hit the apex and create an extremely large rear slip angle, locking the car into a controlled drift before barrelling full-throttle out the other end.
Illegal races to legitimate sport
Though it was criticised for being neither the fastest or most efficient way around a bend, the physical display of brute force and tyre smoke was enough to immediately capture the attention of racing fans and also helped Takahashi take home multiple titles.
As the sport concurrently gained momentum both in the mountain canyons and on the racetrack, drivers began to hold challenges on the streets as well, with the openness of the competitions allowing for more spectators and adding only more fuel to the fire.
However, it would prove to be a different racer, one inspired by Takahashi's racing flair, who would arguably have the biggest impact on the sport.
Amongst drifting fans, Keiichi Tsuchiya is a household name, widely considered one of the best Japanese racing drivers of all time and one of the keystone characters responsible for the popularity of motorsport in Japan.
Unlike many drivers of his time in the 1970s, who got involved in professional races, the "King of the Drift" honed his skills in illegal street races throughout the country, taking inspiration from Takahashi's wild and dramatic style of driving. Practicing in the dead of night, as his skills increased, so did his reputation as an underground force to be reckoned with.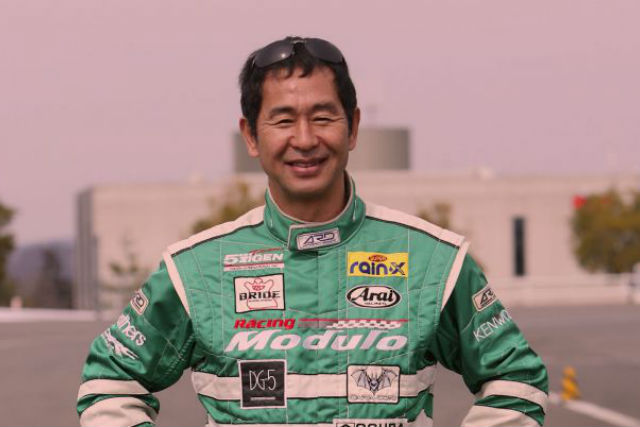 However, it wasn't until 1977 that Tsuchiya moved off the streets and onto the track, when he made his debut in the Fuji Freshman series, before moving on to the All-Japan Formula Three Championship and Japanese Touring Car Championship.
His extensive practice prior to his professional career only made him all the more effective on track, and Tsuchiya's career eventually took him to the global stage, racing in the 24 Hour of Le Mans between 1994 and 2000 and also in NASCAR events.
Tsuchiya's thirst for pushing the limits ended up temporarily getting the better of him, however, after he continued to race on the streets and, upon getting caught, had his racing licence suspended.
Yet instead of damaging the racer's reputation, Tsuchiya's fanbase only grew stronger, as his fans felt they could now identify with the plight of a regular street driver who had made it into the big leagues. His story would even go on to inspire popular manga series 'Initial D', which featured a young and unassuming character who perfects his driving skills while working as a tofu delivery boy.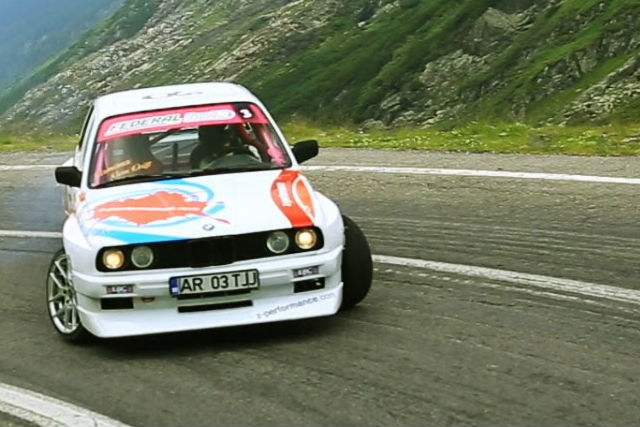 Word spread quickly and in 1977, several Japanese magazines and tuning garages agreed to produce a video of Tsuchiya's Tōge runs, with the result being 'Pluspy', a 23-minute showcase of the driver's insane sideways skills, which continues to inspire drifters to this day.
Off the back of Pluspy's success, more and more street racers were convinced to swap the mountain roads for the racetrack. By 1986, Carboy magazine had created the first dedicated drift event, and by 1988 Video Option magazine founder and chief editor Daijiro Inada created a second event, Video Option Ikaten, with the help of Tsuchiya.
Taking place on tracks instead of on the streets, these events were more drifting demonstrations than actual contests, with cars in packs of five laterally carving their way through corners in sync. As the demonstrations began to produce better drivers and better cars, Inada, who also founded the Tokyo Auto Salon, created the first All-Japan Drifting Championship in 2001.
Known as the D1 Grand Prix, the first event was held at Ebisu Circuit in Fukushima, with forty drivers competing and a crowd of three thousand spectators. Drivers were judged individually in the first round, but from the second round onwards, the series introduced one-on-one elimination battles, facing drivers off against each other as a tip of the hat to the original Tōge races.
Drifting comes to the West
Drifting quickly became a popular sport in Japan, and eventually found its way to American shores, with the first US-based drifting event believed to have been held in California's Willow Springs Raceway back in 1996. Hosted by Inada, future US drifting stars Rhys Millen and Bryan Norris competed, and drifting swiftly found a new audience amongst American drivers.
The D1 Grand Prix, meanwhile, remained a domestic Japanese affair up until 2003, when an exhibition round was hosted at the Toyota Speedway in Irwindale, California, and produced by American marketing company Slipstream Global.
Motorsport periodical Grassroots Motorsports presented the series with its Editors' Choice Award, and Slipstream Global later went on to create the Formula Drift Championship in 2004, laying the ground work for all kinds of Western drift competitions and showcases.
It didn't take long for Hollywood to take notice, and by 2005 Universal Studios had asked Rhys Millen and fellow champions Samuel Hubinette and Tanner Foust to be the official stunt drivers for the third instalment in the Fast and Furious series, Tokyo Drift.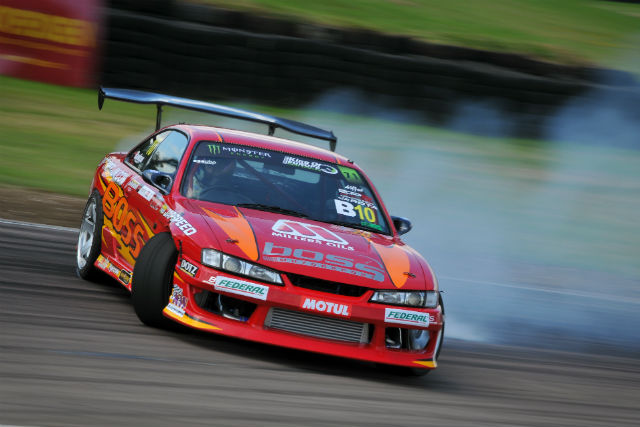 Arguably, it's this film which had the largest and most immediate impact among would-be drifters in the West, and although it was something of a critical flop, its ability to inspire drivers was telling not just of the power of Hollywood magic, but of the innate awe that drifting inspires.
These days, although drifting doesn't quite have the pomp of Formula One, its popularity has created a new generation of upstart drivers inspired by the likes of Ken Block and his Gymkhana series to practice their own tyre-shredding abilities.
Given that modern production cars like the new Ford Focus RS and BMW M2 now feature driving modes specifically tailored to be drift-friendly, it's living proof that drifting is a sport that's quickly gaining traction among drivers and is yet to hit its full potential.
Year on year, the global popularity of drifting events only continues to increase, and even if their history is a little murky, the future for drift drivers seems inarguably clear.