Many people were shocked when it was announced earlier this year that Matt LeBlanc, best known for his role as Joey from Friends, was joining the revamped Top Gear team.
However, as we pointed out at the time, LeBlanc is in fact the perfect choice to join the BBC motoring show. Not only is he the fastest celebrity ever to tackle the Top Gear test track, he's even got previous experience presenting on the American version of the show and several spin-off DVDs.
The son of a car mechanic, Matt's had petrol in his blood from a young age and has also in his time owned an impressive collection of high-end vehicles. Here's just some of the coolest cars that have been parked outside Chez LeBlanc.
Porsche 911 GT2 RS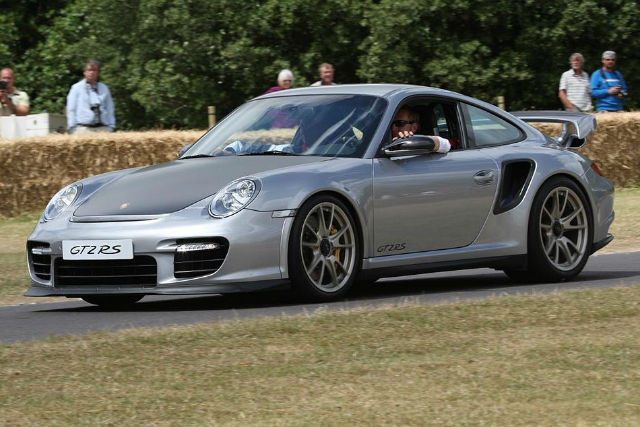 If you were in any doubt about Matt's motoring credentials, would telling you that he's previously owned one of the scariest modern Porsches ever made change your mind?
In a radio interview with co-host Chris Evans, LeBlanc said that his favourite car is his 2011 911 GT2 RS, a car that even hardcore Porsche enthusiasts need hairs on their hairs to dare drive. For good reason too, seeing as the GT2 RS packs 620 twin-turbocharged horses with rear-wheel drive and a six-speed manual gearbox.
"It does everything, you can go to the store in it, it's not too ostentatious and nothing comes off the apex like a rear-engined car," he said.
"You can go to power quicker, I think, in a rear-engined car, so you have to go in easy on the brakes; you can't really trail brake too hard, or it'll swing around on you, but you can go pick up the throttle quicker."
Talk about speaking our language…
Ferrari 360 Modena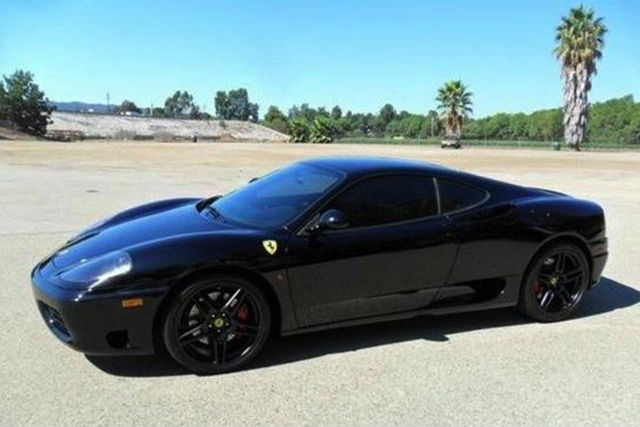 Along with Porsches, Matt's other big automotive love is Ferraris. He's owned several of Maranello's finest over the years, including a rather fetching 458 Italia, but it's his 360 Modena that's the most interesting.
A notorious wrencher, Matt bought the Modena back in 2000 when Friends was in its seventh season and proceeded to immediately murder it out to within an inch of its life, with black five-spoke wheels, a mesh rear grille and a fat Tubi exhaust.
It certainly looked the part and likely had the performance to match, with 400bhp from its 3.6-litre V8 engine and a Formula One-style automatic transmission.
Despite owning the car for more than a decade, LeBlanc took good care of it and racked up just over 9,000 miles in nearly 12 years of ownership. Perhaps testament to his busy schedule as an actor or maybe indicative of his reverence for his cars, he reportedly put only 600 miles on it between 2006 and 2008 before swapping it four years ago for the 458 Italia.
Mercedes-Benz ML63 AMG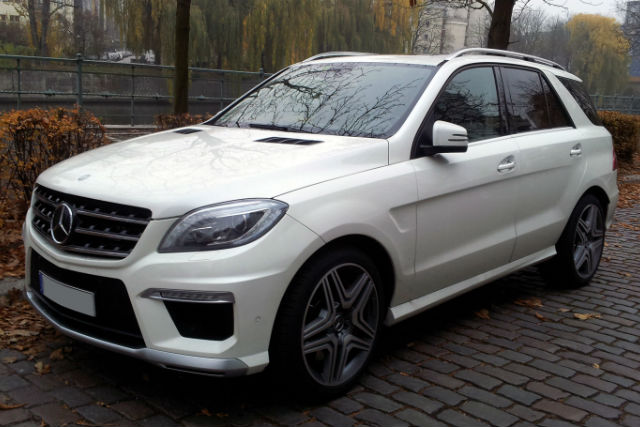 Though he seems most comfortable in low-slung supercars and sports models, he's also previously owned one of Mercedes-AMG's ML63 hyper-wagons.
Despite looking like your typical Hollywood star's Chelsea tractor, the ML63 AMG is every bit as rapid as any of his sports cars, capable of accelerating from 0-62mph in less than five seconds thanks to a 518bhp twin-turbo 5.5-litre V8 engine.
Not much is known about whether LeBlanc modified the car as he tends to do with most of his rides or whether he still owns it, but it's nice to know that even his grocery-getters feature output figures bordering on supercar territory.
Fiat X1/9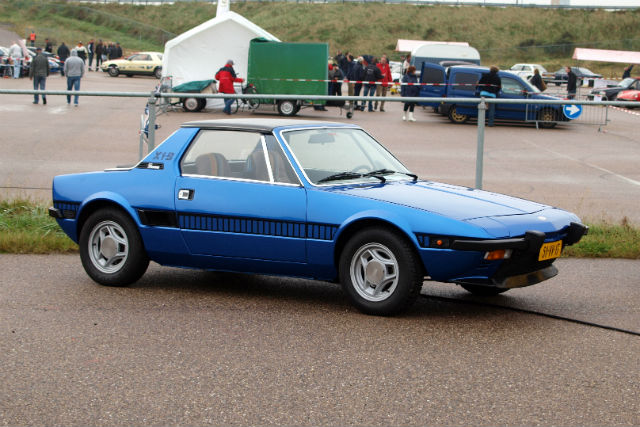 Designed by famed Italian design house Bertone, the same studio responsible for the iconic Lamborghini Countach, Miura and the Lancia Stratos, the Fiat X1/9 was a radical, wedge-shaped sports car influenced by the racing cars of its day.
Soon after its release, it was voted one of the best cars of the 1980s, referred to a "baby Ferrari" and became the biggest-selling mid-engined production car of its time. Oh, and Matt LeBlanc's owned one.
It's definitely something different, but those in the know know. An X1/9 isn't a car you buy accidentally. Every Kobe Bryant and Kim Kardashian owns a Ferrari, but it speaks volumes about LeBlanc's true gearhead nature that he's owned such a relative oddity.
Porsche 911 Turbo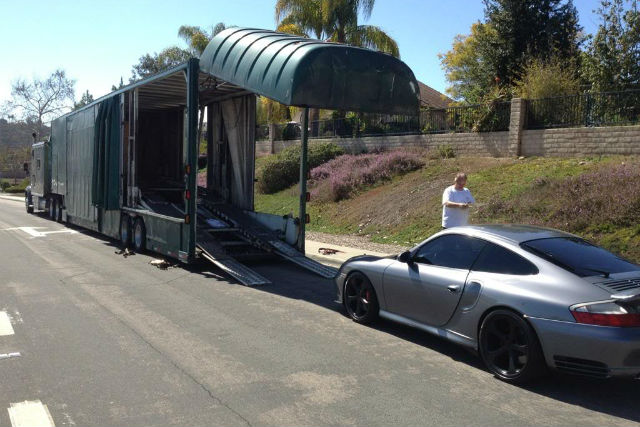 Just like his character Joey Tribbiani, Matt's got serious love for Stuttgart's finest, but unlike Joey he's got more than just the Porsche-badged baseball cap. Along with the GT2 RS, he's also owned others including a 996-generation 911 Turbo.
Bought in 2001, the 911 Turbo was something of an oddity amongst Matt's cars in that aside from a few Techart bits and bobs and some killer-looking aftermarket alloy wheels, it was virtually stock when he'd finished with it.
Maybe it was just perfect out of the box? Speaking to Evans, he said: "I had a Ferrari and it was a great car, and I've had some other cars too, but the thing about a Porsche is that it just feels like the most practical, real-world supercar."
Caterpillar D6M XL bulldozer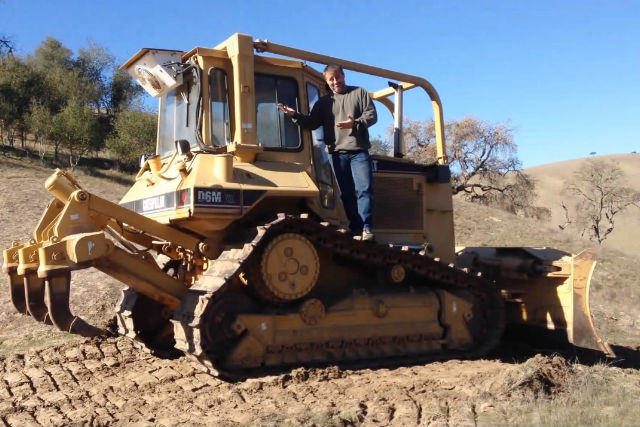 Let's step back for a second and think about things. You're a celebrity who played the breakout character from one of the best-loved sitcoms ever and who has more money than you know what to do with. What do you buy?
What about a big empty stretch of land and a 15-tonne bulldozer to mess around in? Well, that's exactly what Matt did after purchasing a ranch in California and a massive Caterpillar D6M XL bulldozer to go along with it.
Originally, he bought it used to create a motocross track on his land to ride trail bikes around, but has admitted to sinking a few beers and then deciding to, in his own words, "ride around and knock some sh*t down" once or twice too. No complaints from us, we'd be doing the exact same thing!