The Mercedes-AMG GT Black Series has become the fastest production car to lap the infamous Nurburgring Nordschleife racetrack in Germany. 
The first Mercedes to wear the 'Black Series' nameplate – reserved for the brand's most extreme cars – in more than six years, it uses the most powerful AMG V8 engine ever produced, and serves up a monstrous 720bhp and with a host of both mechanical and cosmetic upgrades next to the AMG GT R. The sprint to 60mph comes along in as little as three seconds and it would reach 202mph flat out. 
And the ultimate test for such a car is the Nurburgring. Just a week after the four-door Mercedes AMG GT became the fastest 'luxury car' to lap the track, the AMG GT Black Series has become the quickest production car ever to go around the infamous 'Green Hell'.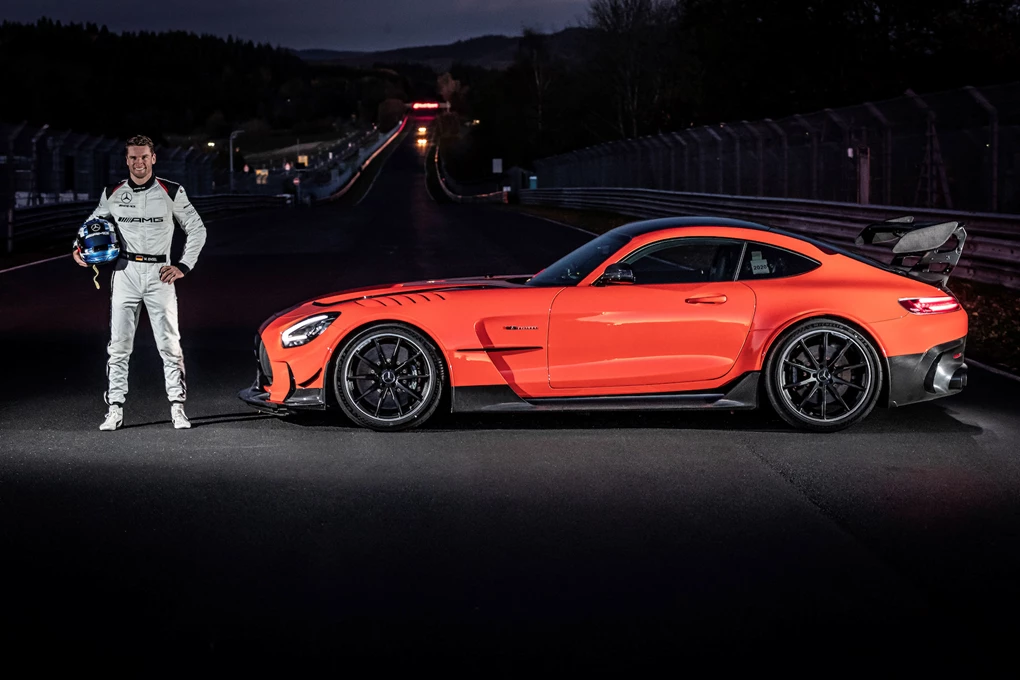 With GT3 racer Maro Engel at the wheel, the AMG GT Black Series set the new record by lapping at an officially measured six minutes 43.616 seconds – beating the Lamborghini Aventador SVJ (the previous record holder) by 1.3 seconds. 
The car was a completely stock model, though with a range of light tweaks that customers can make to their production car. These include adjusting the front splitter to 'race' mode, lowering the coilover suspension and adjusting the camber to its maximum possible setting. It even sat on the same Michelin tyres that it comes from out of the factory. 
Engel said: "With speeds of up to almost 270 km/h (168mph)in the Kesselchen section of the track or well over 300 km/h (186mph) on the long Döttinger Höhe straight, the AMG GT Black Series is significantly faster than my GT3 race car.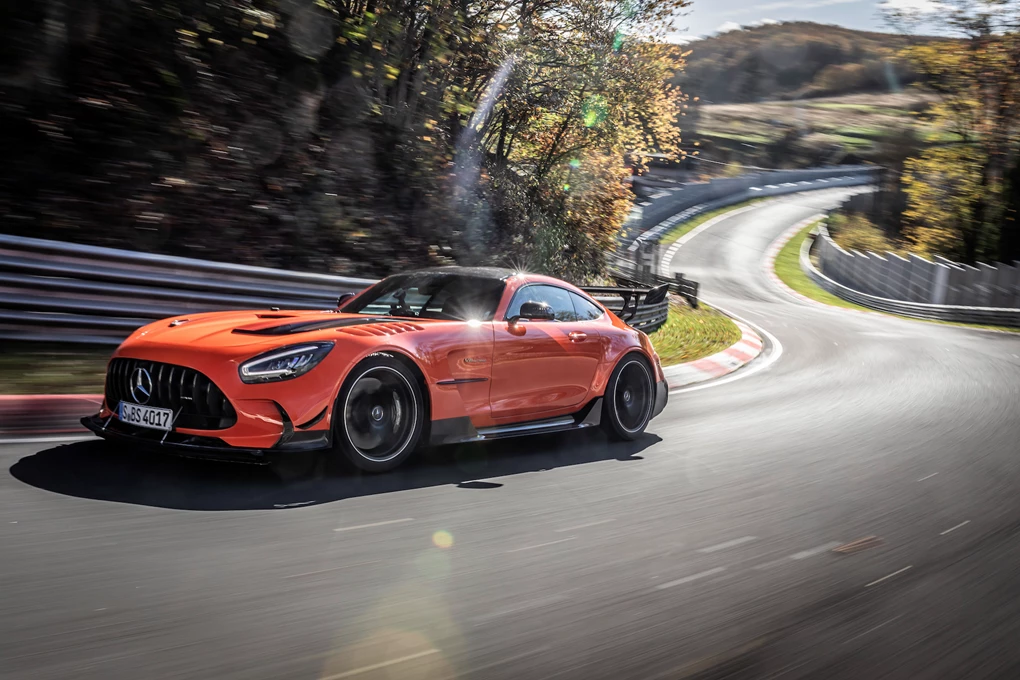 "To finally drive around the Nordschleife in 6:48.047 minutes with a production road car in these track conditions is really awesome. Like my GT3 race car, the AMG GT Black Series offers a lot of adjustment possibilities, all of which enabled me to create a setup that was tailor-made for me."
Enquire on a Mercedes-AMG GT