Mercedes-AMG has revealed its F1 engine-powered hybrid hypercar – the Project One.
The brand claims that the Project One has close to 1,000bhp and has a top speed in excess of 217mph thanks to the 1.6-litre turbocharged V6 engine and high performance electric power system usually found in a Formula One car.
It was unveiled at a special event on September 11, the night before the Frankfurt Motor Show.
No official 0-60mph time has been given, but Mercedes says that the Project One can get from 0-124mph in under six seconds – taking full advantage of the F1 powertrain.
The setup underneath has the petrol-powered V6 diverting its power to the rear wheels, while two of the car's four electric motors are placed on the front axle to provide excellent traction through the front wheels, meaning that the Project One is four-wheel-drive. The other two electric motors are attached to the turbocharger and the engine for high-end performance.
Surprisingly, the Project One has an all-electric mode that has a range of 16 miles before it needs to be plugged in to restock its battery power.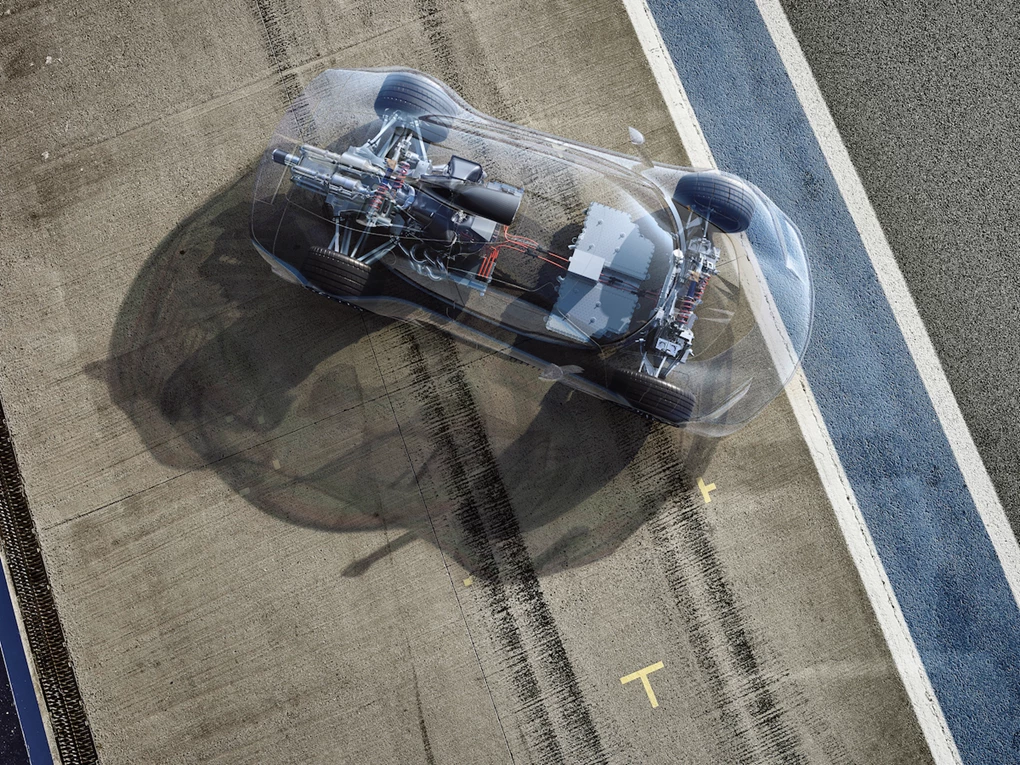 It also looks very much like a racing car, thanks to its large inlets in the front grille, large rear wing and 'shark fin' that runs down the roof centreline. Although it is inspired by the premium single-seater racing series, the Project One sits two people.
Ola Källenius, member of the Daimler AG board of management, said: "The Mercedes-AMG Project ONE is the first Formula 1 car with MOT approval.
"Our highly efficient hybrid assembly stems from motor racing and the electrically powered front axle generates a fascinating mixture of performance and efficiency. With a system output of over 1,000 hp and a top speed beyond 350 km/h this hypercar handles exactly as it looks: it takes your breath away."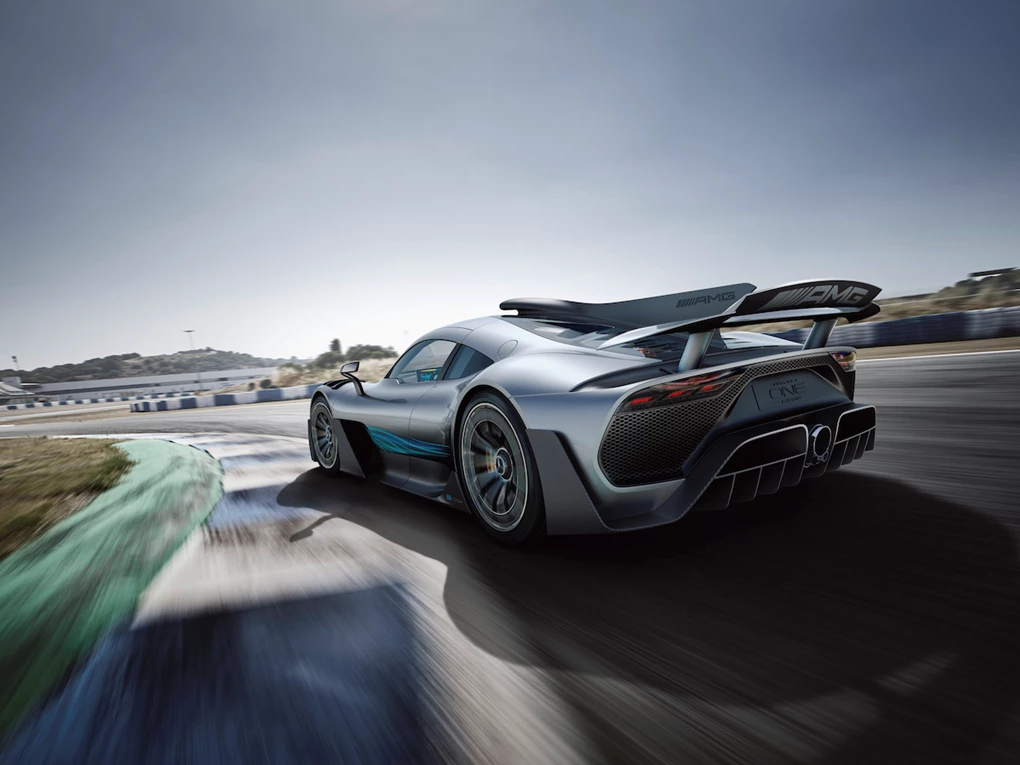 Tobias Moers, head of management for Mercedes-AMG, added: "The hypercar is the most ambitious project we have every undertaken. It marks yet another pinnacle of the successful, strategic development of Mercedes-AMG towards a performance and sports car brand.
"Project ONE raises the bar in terms of what is currently technologically feasible and thanks to its combination of efficiency and performance it represents an absolute benchmark."
Although it is unclear how many will be built, Evo magazine claims that 275 units will be built.