Mercedes-Benz has announced the prices and specs for its new electric eVito van.
The battery isn't as large as other electric vans, though the 92-mile electric range should still prove adequate for those commuting in and around cities.
The electric powertrain also produces 113bhp and 300Nm of torque. Unlike other electric vans, it's not equipped with rapid charging – meaning it takes a minimum of six hours to charge using three-phase charging.
Prices start from £39,895, with the electric version of Mercedes' mid-size van available in two different sizes – L1 and L2. The former offers 6.0m3 of cargo volume and a payload of 923kg, whereas the L2 version offers a 6.6m3 volume and an 898kg payload. The L2 version is available from £40,415.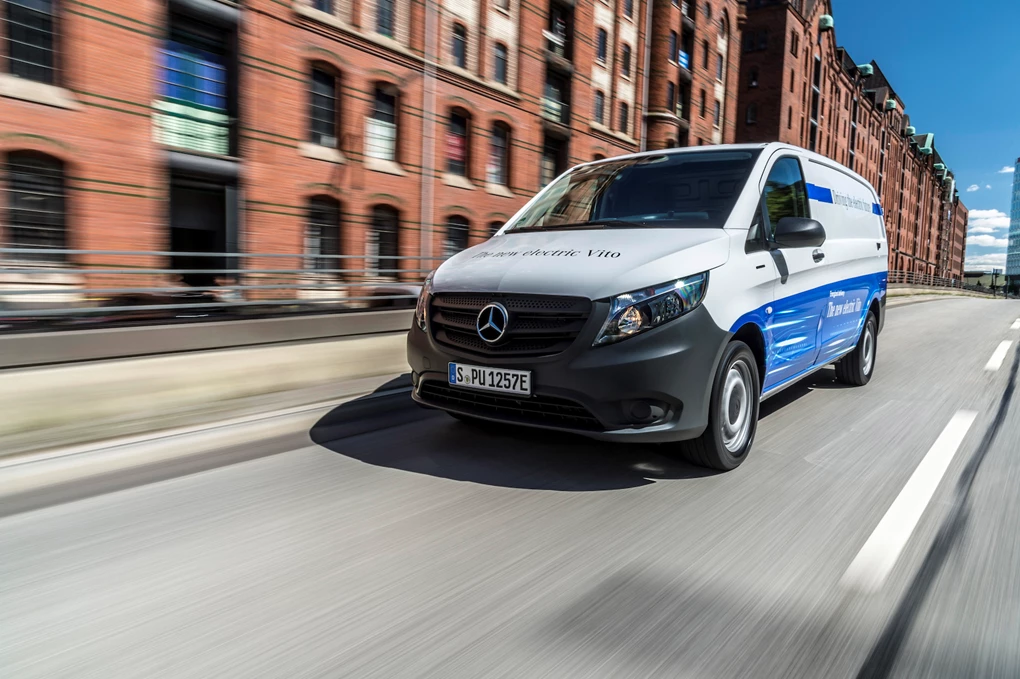 Two trim levels are available – Pure and Progressive. As standard it comes with Mercedes Pro connected services, air-conditioning, a heated driver's seat and a vehicle tracker. The Progressive ads body coloured bumpers, front fog lights, a 75mph speed limiter and electrically folding mirrors.
The model is also eligible for an electric van grant, which is where customers can save up to 20 per cent off the price of the van, up to the value of £8,000.
The eVito is available to order now.