Mercedes-Benz has revealed the second all-electric model in its 'EQ' range – the EQV, which is able to travel 250 miles on a single charge.
Based on the luxurious Mercedes-Benz V-Class MPV – a popular chauffeur model – the EQV's electric motor produces 201bhp, and thanks to a large 90kWh electric motor, it's capable of travelling 250 miles between charges. The battery is stored beneath the floor, which means that there is no impact on interior space.
The German manufacturer claims it can be recharged from 10 to 80 per cent in less than an hour at a fast-charging station.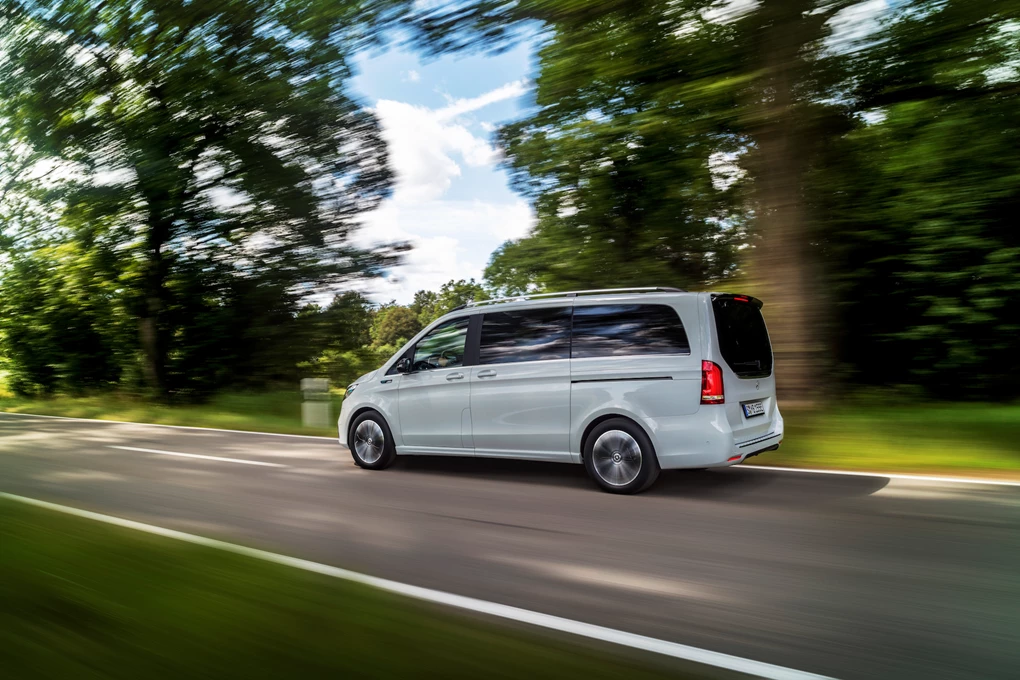 The EQV gains unique styling to separate it from the standard V-Class, with a larger front grille mimicking that of the EQC SUV, Mercedes' first electric model that has just reached showrooms. Revised alloy wheels also feature alongside the charging port, which is nestled within the front bumper.
UK buyers will get the EQV in just one extended wheelbase form, which comes with eight seats as standard. Other markets will get smaller variants, though the LWB is the most useful and practical.
Marcus Breitschwerdt, head of Mercedes-Benz Vans, said: "Our MPVs meet the highest standards in terms of functionality and variability. The EQV also does not compromise in this respect. It offers comfortable handling, dynamic electro-aesthetics, intuitive operation and generous space – and all locally emissions-free.
See Available Mercedes-Benz deals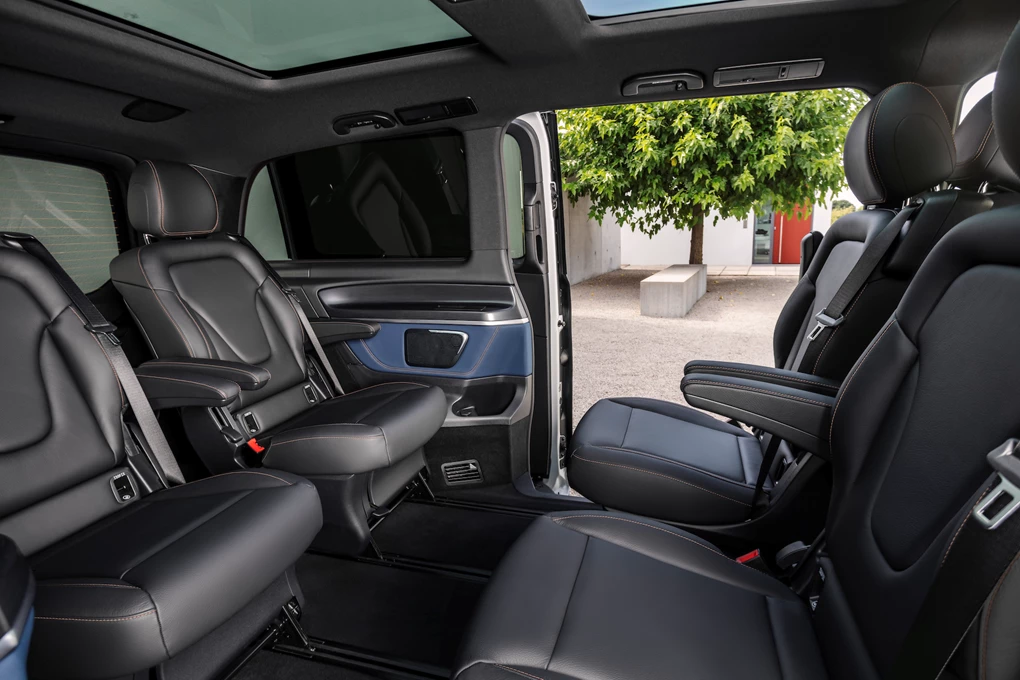 "This means that it offers all of the typical qualities of the brand and segment that our customers expect, whether as a family car or a shuttle vehicle with a lounge-like character."
Full pricing and specs of the EQV are yet to be announced, but expect prices to start from around £60,000 when order books open at the start of the year.
The EQC will be followed by the EQA – an A-Class-sized model – that will go on sale in 2020.