Mercedes-Benz has expanded its range of plug-in hybrids further with the A 250e and B 250e, which are capable of travelling up to 47 miles on electric power.
These two variants are the first plug-in hybrid variants of the A-Class and B-Class.
Powering the two models is a turbocharged 1.3-litre petrol engine paired to an electric motor to produce a combined 215bhp and 450Nm of torque. These figures allow the A-Class to accelerate from 0-60mph in 6.4 seconds (A 250e) and reach a top speed of 146mph, or 87mph in electric mode.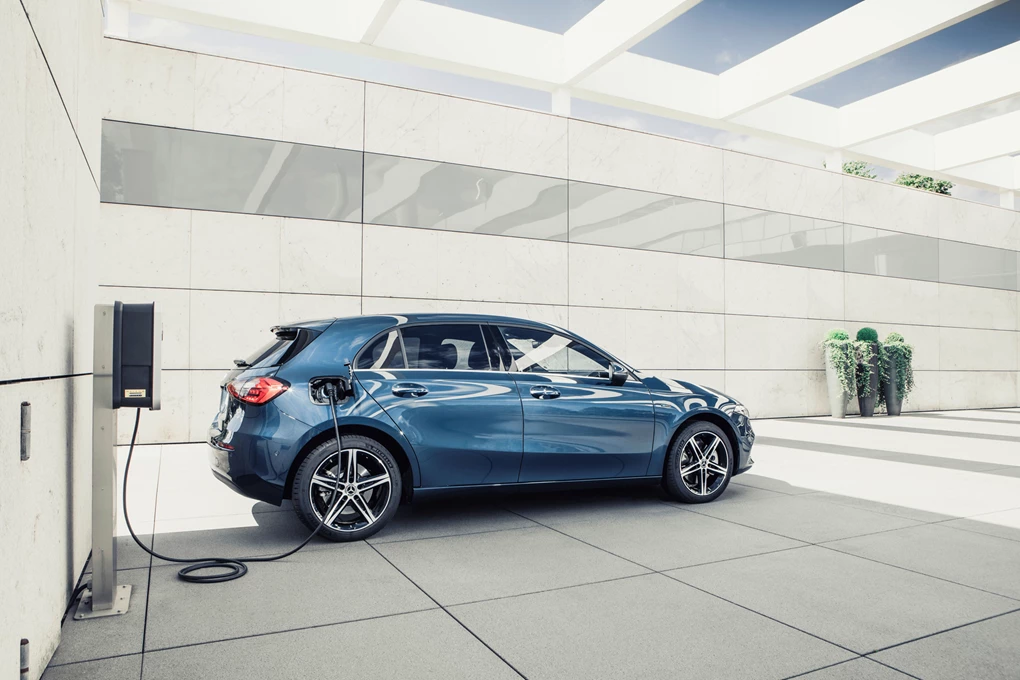 A 15.6kWh lithium-ion battery pack also means that the two models can travel up to 47 miles on electric power – one of the longest electric ranges offered by a current PHEV. Using a wallbox the batteries can be topped up in just under two hours, but the A 250e and B 250e can be charged using a rapid connector – cutting times down to 25 minutes.
The styling will remain the same on both models, aside from the revised badging and an additional charging flap.
Inside, the plug-in models benefit come with specific electrified functions – notably driving modes to conserve the electric power. The firm's MBUX (Mercedes-Benz User Experience) infotainment system can also help to locate charge points and route plan with EV charging stop-offs. Via the Mercedes Me smartphone
See Available A-Class deals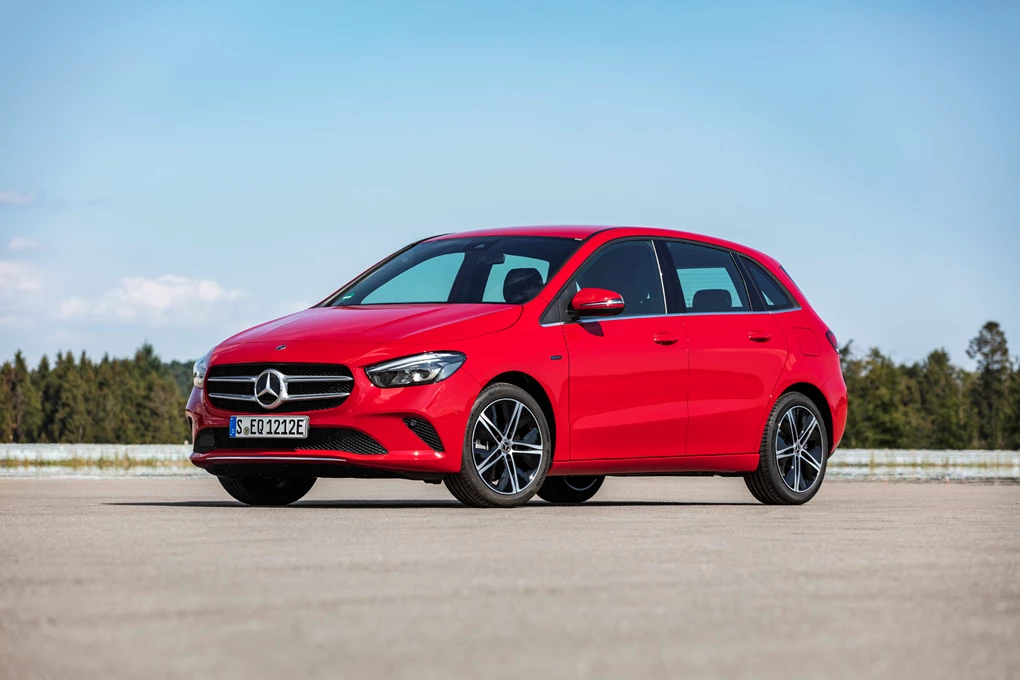 See Available B Class deals
The A 250e will be offered in five-door hatchback form alongside the newly-introduced four-door saloon model, while the B 250e is being offered as a more practical small MPV.
The two new models join Mercedes-Benz' lengthy range of PHEVs – including variations of the C, E and S-Class. By the end of 2020, the German firm will offer 20 different hybrid models.
The new A 250e and B 250e will be available to order before the end of year, with prices starting from £32,500 for the A-Class hybrid, and £33,700 for the B-Class. First deliveries are expected at the start of 2020.