Mercedes has unveiled a new concept safety car that aims to showcase future tech that could be implemented onto its production cars.
The concept – named 'ESF 2019' – is based on a petrol-powered GLE and features advanced safety aids such as a system known as 'Pre-Safe Curve', which can warn the driver if their entry speed into a corner is too high by tightening the seatbelt.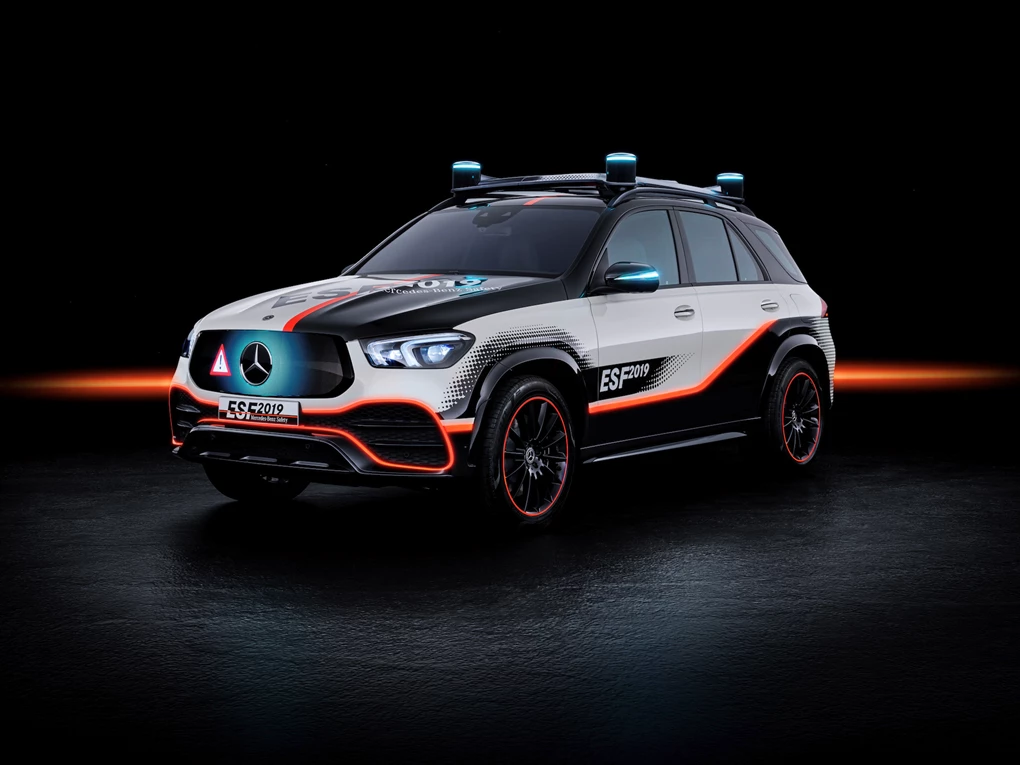 And a robotic traffic sign might sound like an invention stolen from Toy Story 2, but the warning triangle can wheel itself away from the car to help secure an accident or breakdown site, and is joined by an additional warning triangle that folds out of the roof.
The steering wheels and pedals can retract when the model is put into a fully autonomous driver mode, which aims to reduce the risk of injury in the event of a crash.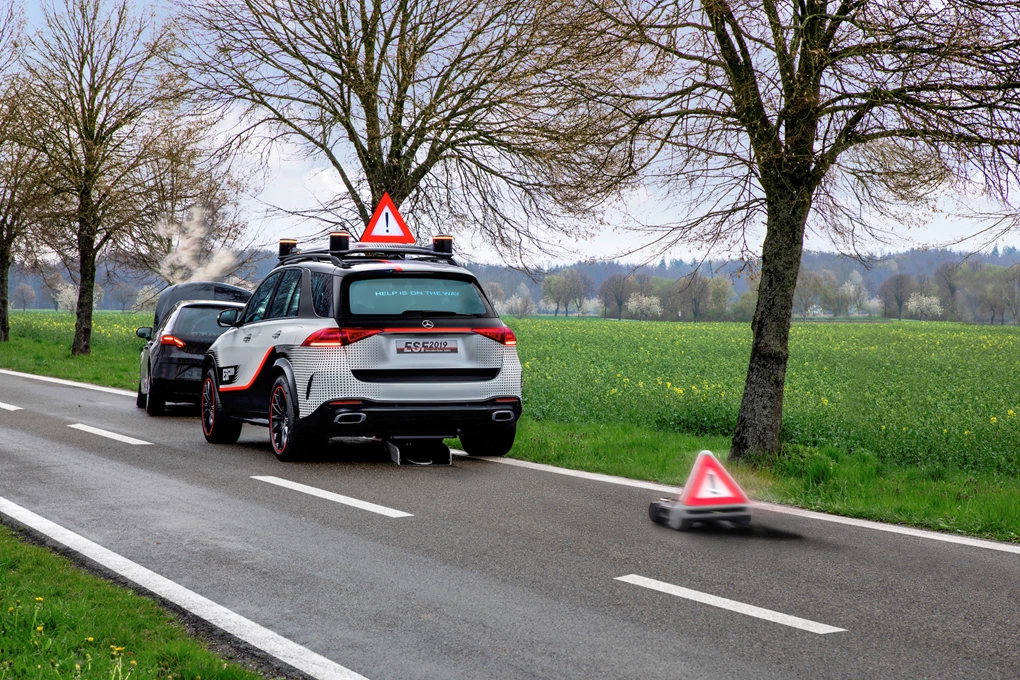 A feature that will soon be seen on production models is high-definition headlights, which have a resolution of more than two million pixels, yet claim to be dazzle-free. These will be seen on the next S-Class.
A further piece of kit is Pre-Safe Impulse Rear, which has the ability to detect cars from behind and if it notices a chance of a crash, the car can move itself out of the way, if there is the room to do so.
See Available GLE deals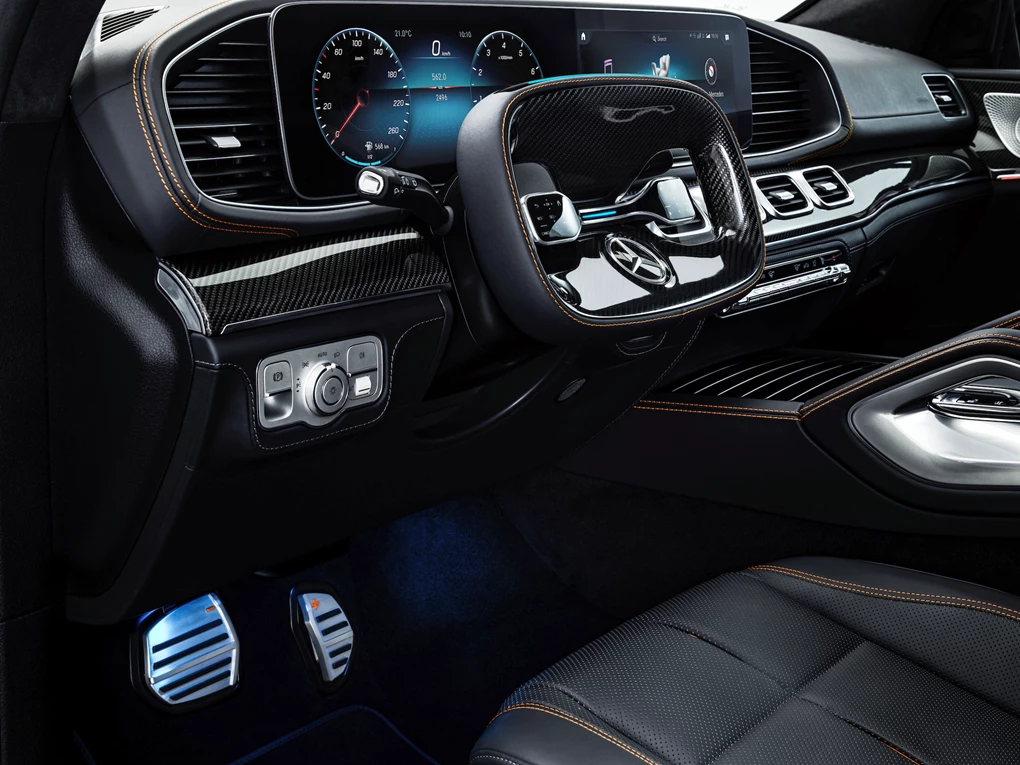 Mercedes has been a manufacturer at the forefront of safety technology – most notably its models were the first to feature anti-lock brakes in the 1970s – and through further innovations such as these, it aims to remain one of the leaders.
The ESF 2019 will be making its debut at the ESV convention in Eindhoven, Germany, in June before being revealed to the public at the Frankfurt Motor Show.