Mercedes-Benz has showcased a new concept car inspired by the blockbuster Avatar Movie – the Vision AVTR.
Unveiled at the Consumer Electronics Show (CES) in Las Vegas, Mercedes says the AVTR shows a "completely new interaction between human, machine and nature" – the latter being emphasised by its completely vegan leather interior. Karuun, a sustainable kind of wood from Indonesia, is also used for the floor.
As part of the communication between human and machine, the AVTR features a 'multifunctional control element'. This is essentially a system that can recognise who is in the driver's seat just from a heartbeat. A menu selection is then projected onto the hand of the 'driver', which you can then use to deal with multiple functions.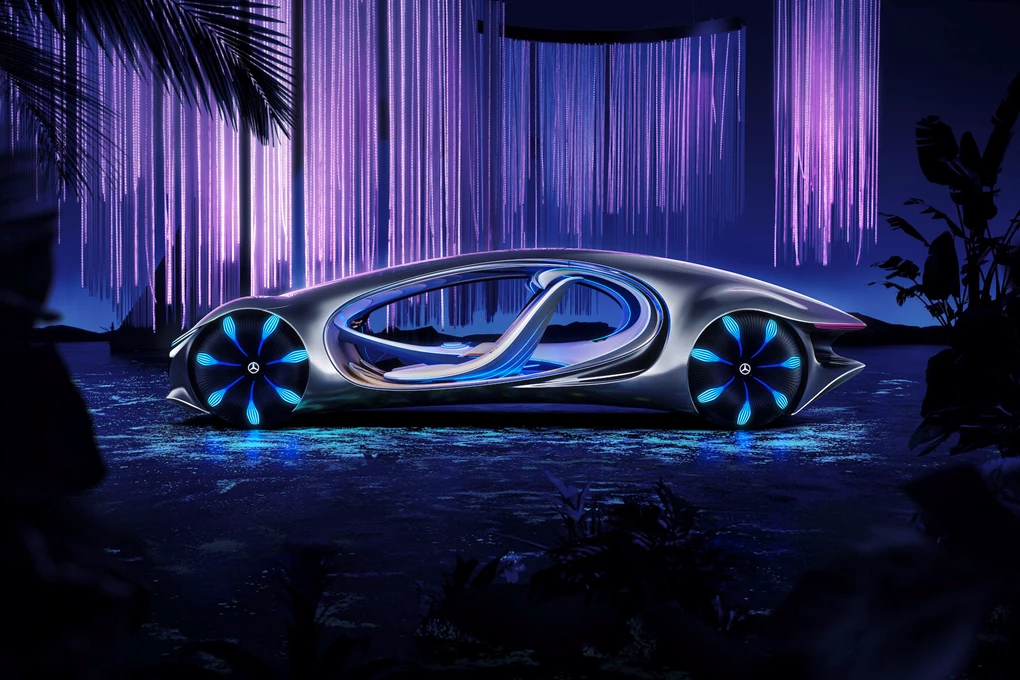 The autonomous concept is rumoured to showcase what a luxury car of the next century could look like, while also featuring four electric motors – one being located on each wheel. Mercedes claims the Vision AVTR could travel for 434 miles on a single charge.
Interestingly the Vision AVTR utilises a new type of battery from a graphene-like material – important given there are some ethical concerns over how the metals used in current electric car batteries is mined.
It also features 33 'bionic flaps' on the back of the vehicle, which are reminiscent of reptile scales.
See Available Mercedes-Benz deals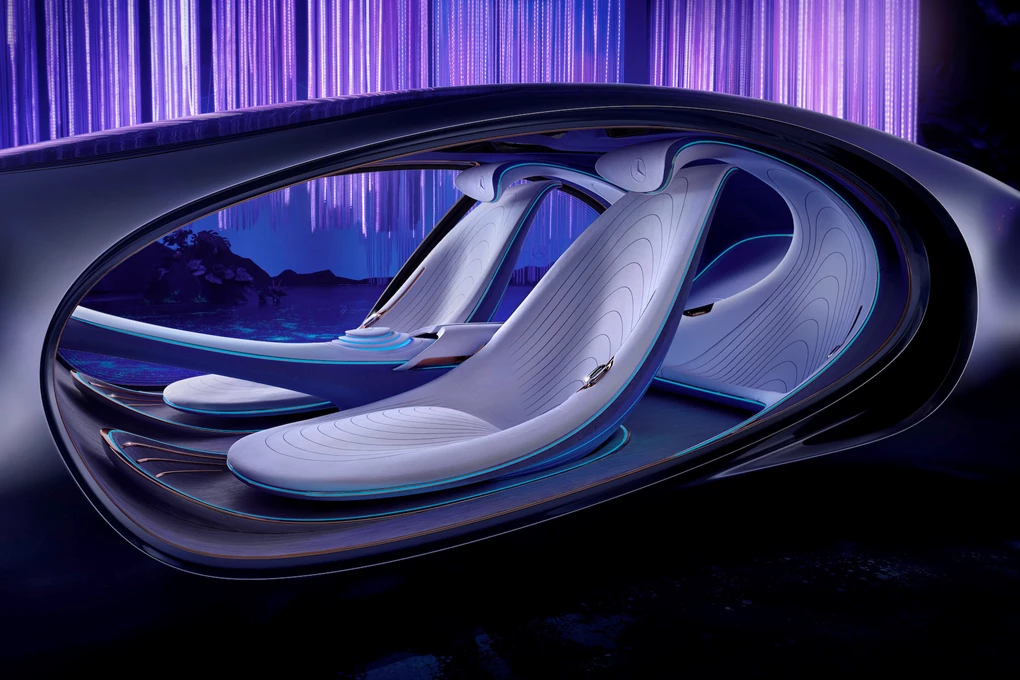 The Vision AVTR is purely a concept, though it could influence future production models in years to cone.