Like most manufacturers, Mercedes is really gearing up its range of electric options available to customers and has even established a new 'EQ' brand that's dedicated to battery-powered models. 
So far its range includes the large EQC SUV and eight-seat EQV MPV, though a series of new electric saloons and SUVs are also in the pipeline. But the newest kid on the block is the EQA, which aims to rival the Volvo XC40 Recharge P8 in the lucrative premium electric SUV market. Here's what you need to know about it… 
It's Mercedes' most affordable electric car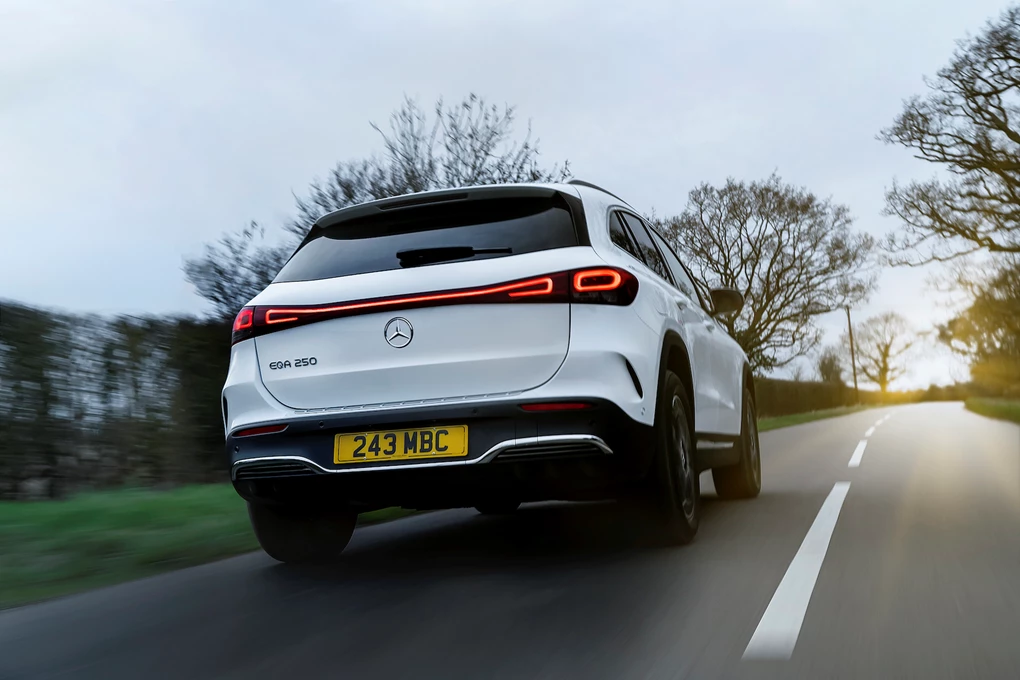 It's quite well known that electric cars are more expensive than their petrol and diesel equivalents and you might expect a Mercedes EV to be especially pricey. 
But while that has been the case so far, the EQA aims to bring a more affordable take, and though its £44,495 starting price might seem far from cheap, it's actually quite good value for money next to rivals, particularly considering the level of standard equipment. 
Based on the GLA SUV
If you're thinking the EQA looks quite familiar, that's because this new electric SUV is actually based on the brand's GLA – the more rugged version of the Mercedes A-Class that offers more style and practicality than the regular hatchback. 
That said, as with all Mercedes 'EQ' models, it gains specific styling for electric cars, including a bold front end that features a closed-off front grille and light strip that runs across the front. A similar LED light bar also appears at the rear, while blue styling accents also help it to stand out from the regular GLA. 
Choice of powertrain options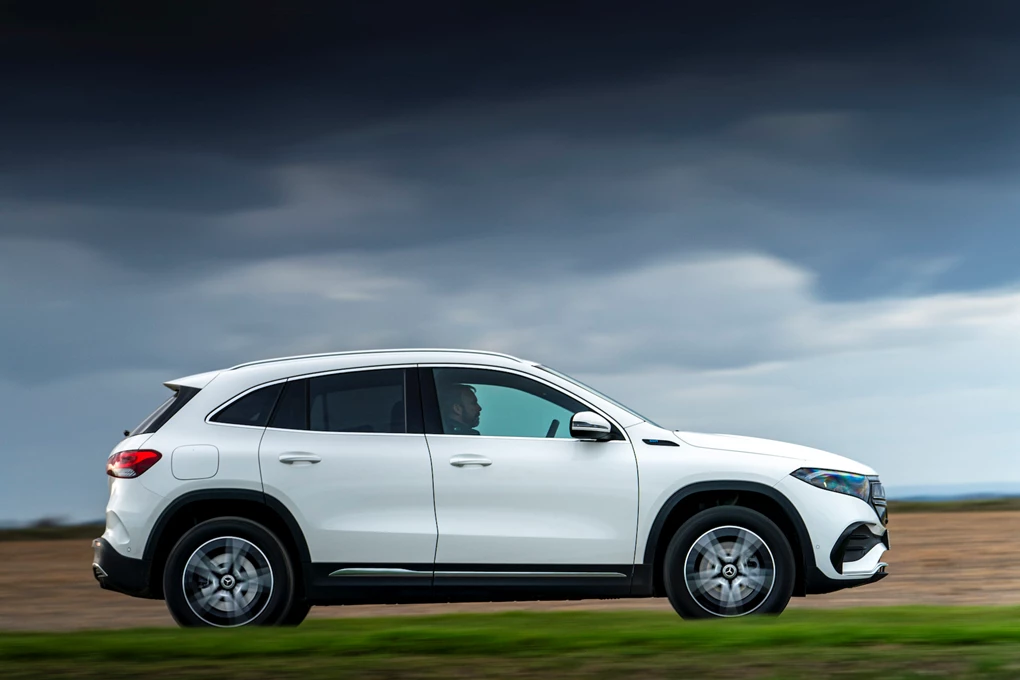 Though Mercedes might have launched the EQA with just a single powertrain option a couple of months ago, the brand has already expanded the line-up with more powerful options which also come with 4Matic all-wheel-drive, too. 
The EQA 250 kicks off the range, featuring a 187bhp electric motor that enables a 0-60mph time of 8.7 seconds. The new EQA 300 and EQA 350 are the all-wheel-drive versions, and feature a dual electric motor setup that produces 225bhp in the case of the '300' and 288bhp with the '350'. This allows for 0-60mph time of 7.5 seconds  and 5.8 seconds respectively. Hot AMG models are also rumoured to be in the pipeline. 
Good electric range and rapid charging capability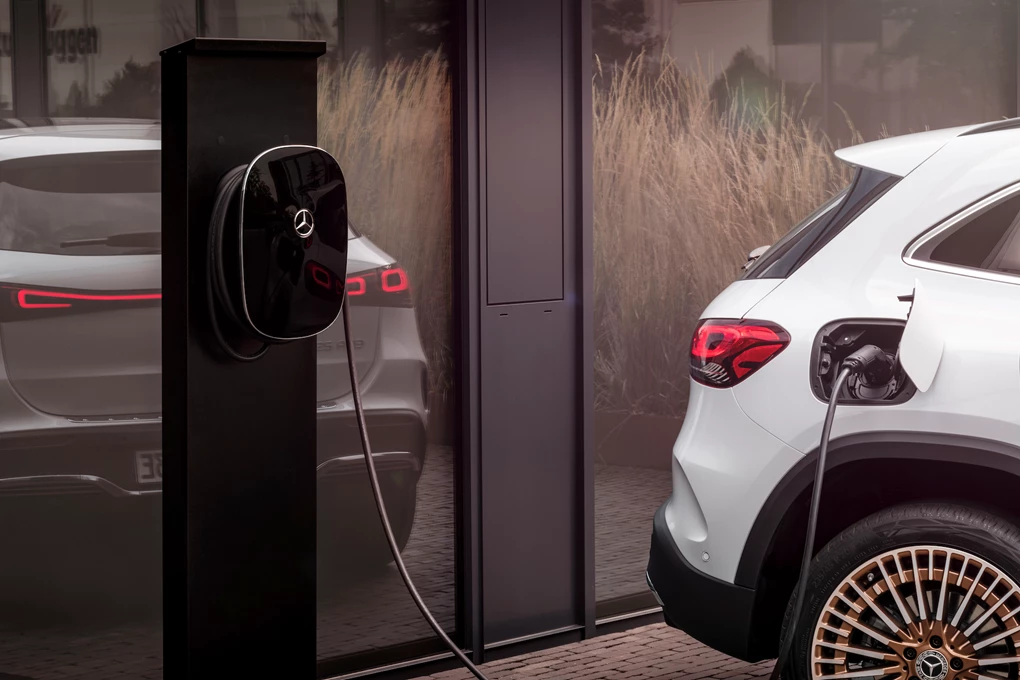 Despite the choice of power outputs, though, all EQAs currently use a generous 66.5kWh battery, which allows for an electric range of between 250 and 264 miles, depending on version. This is well on par with rivals, and should allow for longer journeys to be undertaken with relative ease. 
That said, because the EQA can rapid charge at 100kW, it means that a 10-80 per cent charge can take just 30 minutes. 
Impressive range of technology included
Though the EQA might be the most affordable electric Mercedes, it's still fitted with a wide range of technology as standard. 
Highlights include the firm's excellent MBUX infotainment system that combines two 10-inch screens – one for the dials and a second for the main media system – as well as high-performance LED headlights and a special service that helps you to locate nearby chargers or use a dedicated route planner for helping with longer trips.
Enquire on a new Mercedes EQA