Given the popularity of SUVs, it's not surprising that manufacturers are finding more segments to launch new models in.
Mercedes is a prime example, and it was one of the first to enter this market with models like the ML. There are now eight SUVs in the range, including two cool 'Coupe' versions, which are available on both the GLE and GLC.
But is it worth choosing a Coupe model over the regular car? Here we compare the GLC to the GLC Coupe to see…
Styling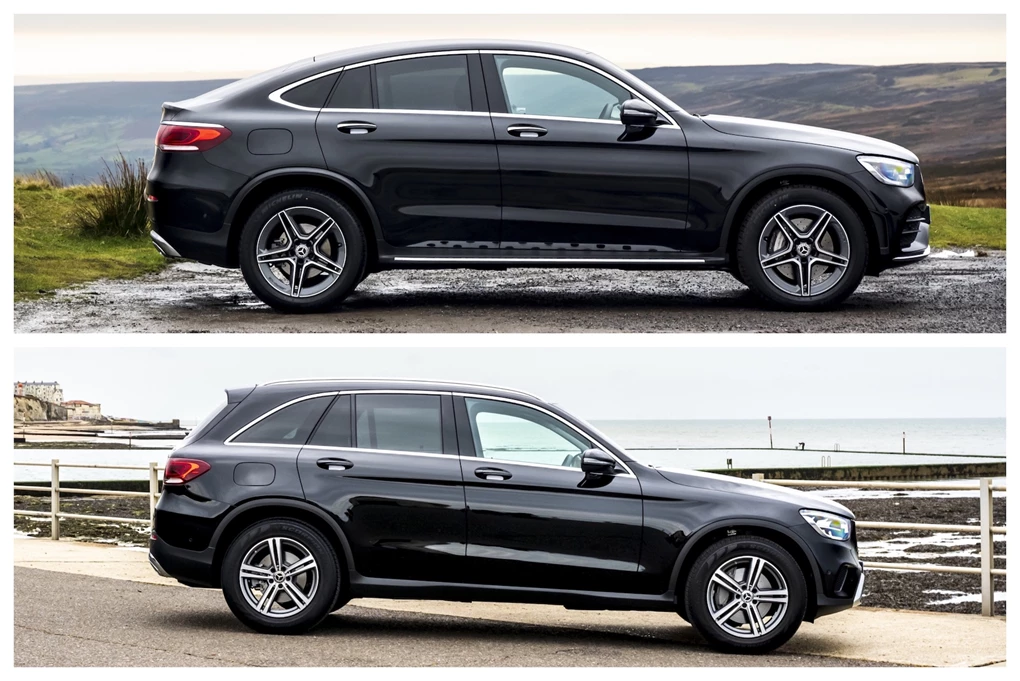 The key reason many people choose coupe models over the regular SUV is down to styling. With the GLC Coupe, you get a sleek design with a sloping roofline that runs into a slight tailgate spoiler. 
It's certainly a great piece of design that adds even more appeal to the GLC, as it's worth remembering this SUV is far from being ugly in the first place.
Practicality

Unsurprisingly given the sloping roofline of the Coupe model, practicality takes a bit of a hit, so if you're wanting a seriously roomy SUV, the regular GLC is the one to go for. 
In the rear seats, it's largely just the headroom that's impacted, though even taller adults should still be able to get relatively comfortable back there. The main difference is boot space. On paper it only reduces from 550 litres to a still-impressive 500 litres. However, there's a taller boot lip that makes loading items in more difficult along with a narrower opening – something worth taking into account. 
However, while not as practical, this is still a roomy and ideal family SUV– even in Coupe form. 
Cost
Enquire on a Mercedes GLC Coupe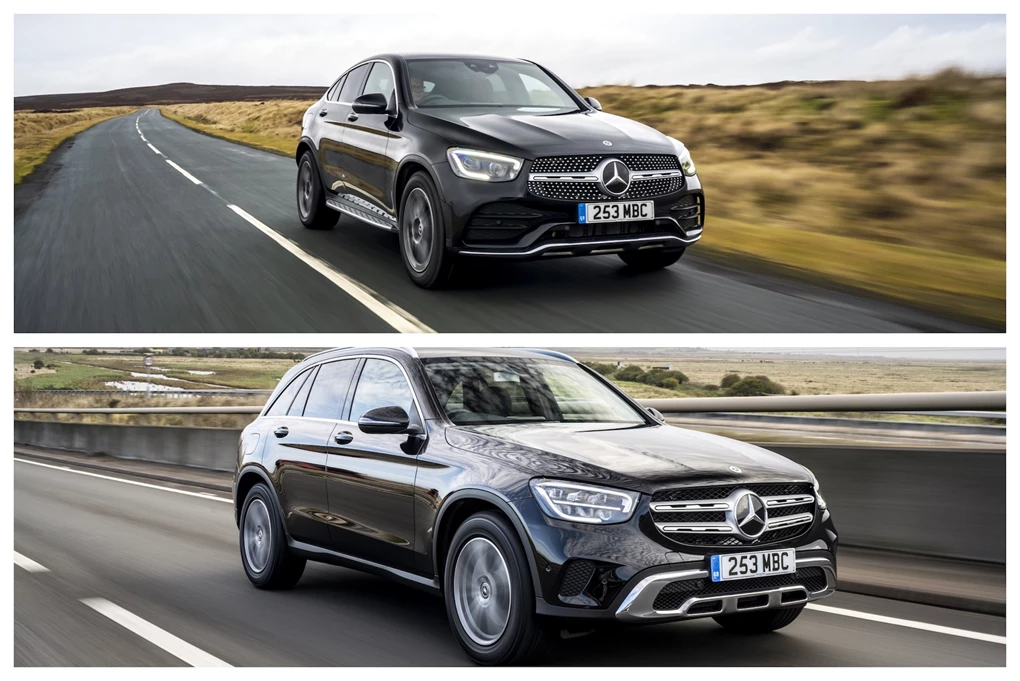 Coupe SUVs always command a price increase, and that's no different with the GLC. The regular SUV is helped by the fact you can choose it in a standard Sport trim, whereas with the Coupe the entry point is the AMG Line grade. 
For a like-for-like model with the same engine and spec, the Coupe is around £3,000 more expensive than the standard SUV. That might seem like a steep amount of money if you're a cash buyer, but for anyone financing a GLC, it's likely to only add a small amount to monthly payments. 
Verdict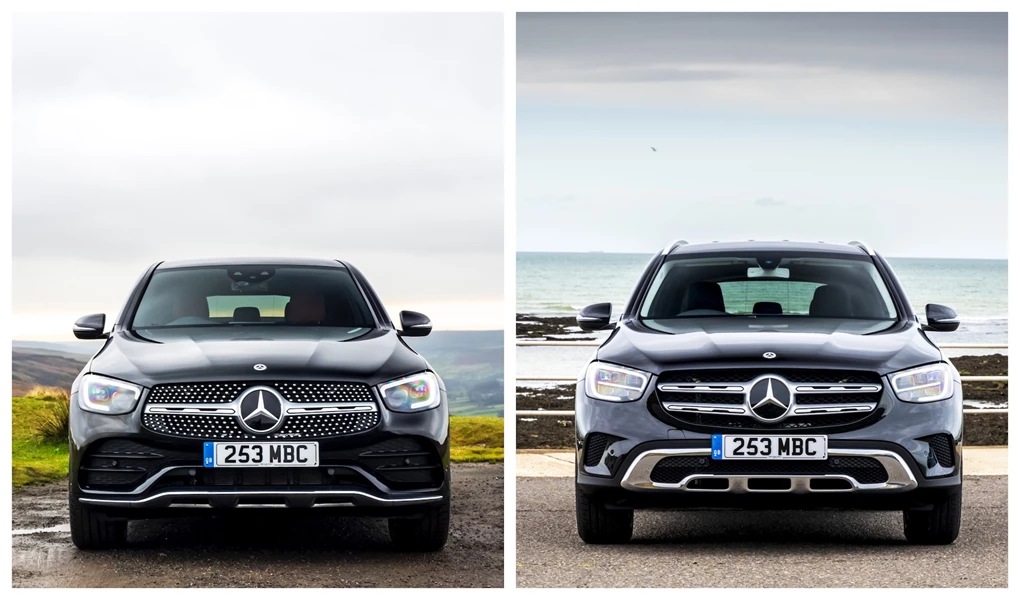 Whether you opt for a GLC or a GLC Coupe, you're unlikely to be disappointed with which you go for. Both are stylish and classy SUVs that offer a stunning interior, which also includes the firm's brilliant MBUX infotainment system. 
While the Coupe might be more expensive and less practical, if you like the way the Coupe looks, these slight misgivings are easy to ignore. However, if you value maximum practicality, you should stick with the regular GLC. 
Enquire on a Mercedes GLC