Mini has announced the electrified future of its famous John Cooper Works range with the release of a new concept. 
With the firm setting its sights firmly on an electrified future, the new model allows Mini to offer 'new opportunities to experience the brand's trademark driving enjoyment'. 
Though the pictures released showcase a heavily-disguised car, they do showcase a model which appears close in design to the current Mini Electric. There are, however, a few distinguishing features. 
Bernd Körber, head of the Mini brand, said: "With the Mini Electric, we've shown how well brand-typical driving enjoyment and electric mobility can be combined.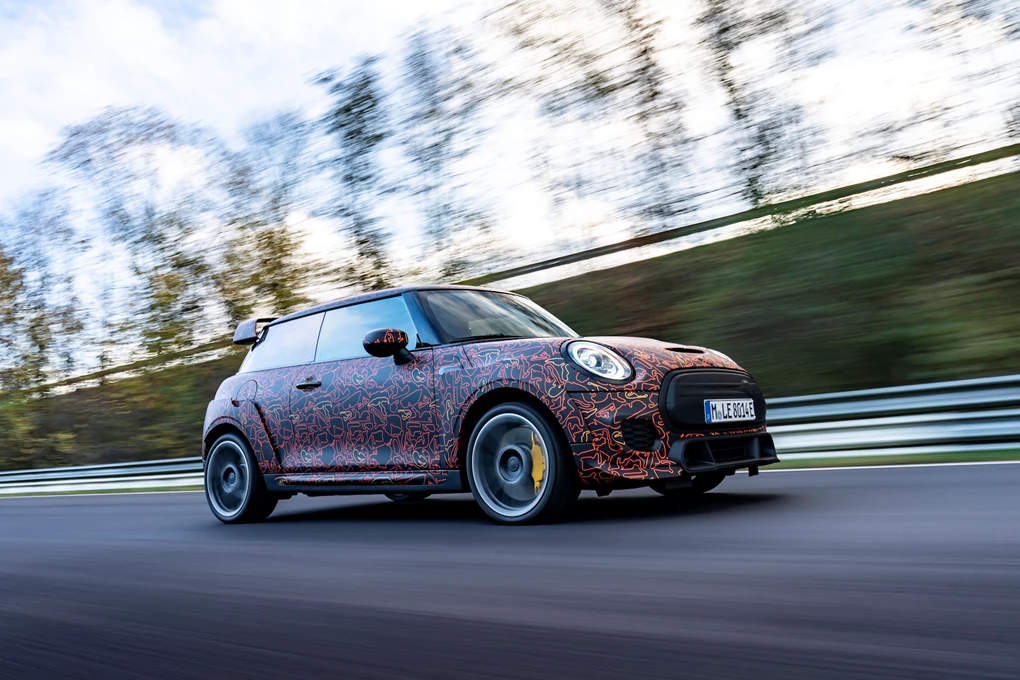 "Now it's time to translate the passion for performance of the John Cooper Works brand to electromobility. That's why we're working to develop concepts for fully electric John Cooper Works models."
The wider front splitter is akin to that you'll find on today's JCW models, while the large rear wing appears to have been taken straight from Mini's limited-edition GP car. The front wheels also sit ahead of large yellow brake calipers, perhaps hinting at a performance braking system.
The front of the car features a smoothed off grille (an electric motor requires little cooling so a traditional grille isn't required). Widened arches have also been fitted, and again mirror those fitted to the hardcore GP version. In that car, they're created from carbon fibre reinforced plastic (CFRP), though thanks to this car's camouflage, it's hard to determine what they're made of. 
Körber added: "John Cooper Works models with conventional combustion engines will still continue to have an important role to play, to make sure we're addressing the wishes and needs of performance enthusiasts all around the world.
"With this new focus on electric performance, we're also creating the opportunity to sharpen the distinctive profile of the John Cooper Works brand more than ever before."
Despite releasing the concept, Mini has given no hint as to when a production-ready version of the electric John Cooper Works model could hit the road. 
Enquire on a new Mini