Mini has transformed its Urbanaut Concept into a real-life model. 
First unveiled in November last year, the Mini Vision Urbanaut highlighted a look at the future of mobility via high-definition sketches. Now, however, it has been transformed into a physical, moving model, allowing people to see in real-life what it's like. 
The Urbanaut has been designed around three 'moments'; Chill, Wanderlust and Vibe. The look and feel of the van change depending on which of these is selected with fragrances, sounds and lighting all used to create distinctly different modes. 
Chill, for instance, turns the van into a relaxing retreat with the rear bench seat combining with a backlit 'loop' displaying a forest canopy scene to create a sense of calm. In the middle, the circular instrument folds down to become a table lamp.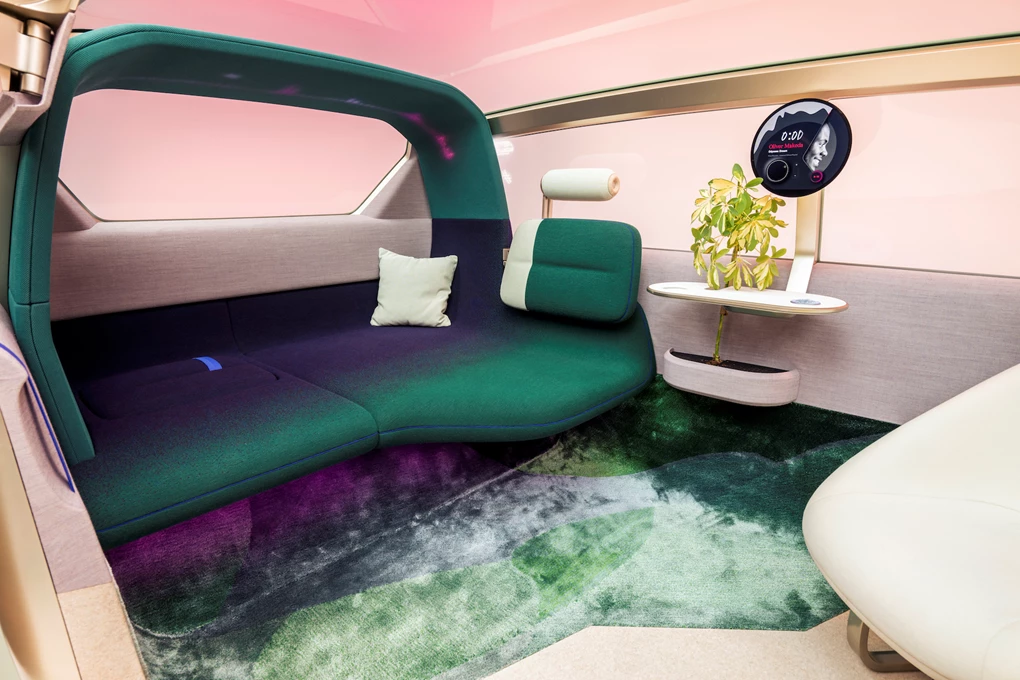 Switching the car into Wanderlust, meanwhile, turns it into a more driver-focused affair. Tapping the Mini badge at the front of the cabin causes the steering wheel and pedals to move out, while the central instrument displays the planned route and additional journey information. 
Finally, there's Vibe. With this setting selected and with the side door open and windscreen opened, the van becomes better integrated with the outside world. A graphic equalizer animation is projected onto surfaces both inside and outside the van, as well as onto the wheels. 
In addition, there's a 'My Moment' which allows drivers to chop and change from the various options available. 
The interior foregoes the use of traditional materials such as chrome or leather and instead utilises textiles from recycled materials such as wool, polyester and Tencel. Recyclable cork is also used on the steering wheel to highlight the van's eco-credentials. 
As yet, there are no confirmed plans to put the Urbanaut into production.