Kia has revealed the first official teaser images of its new fourth generation Sorento SUV.
Kia's largest SUV is set to be revealed at next month's Geneva Motor Show, with the teasers showcasing a car with a radically different look to the existing model.
The model aims to help set a different design direction for the South Korean manufacturer, with the model set to gain a revised version of Kia's 'tiger nose' front grille. The styling also looks to be inspired by the USA-only Telluride.
The model sits on a new platform, with the underpinnings set to be used for other Kia SUVs in the future. The firm says it raises the standards for practicality, and will offer the spaciousness of larger models.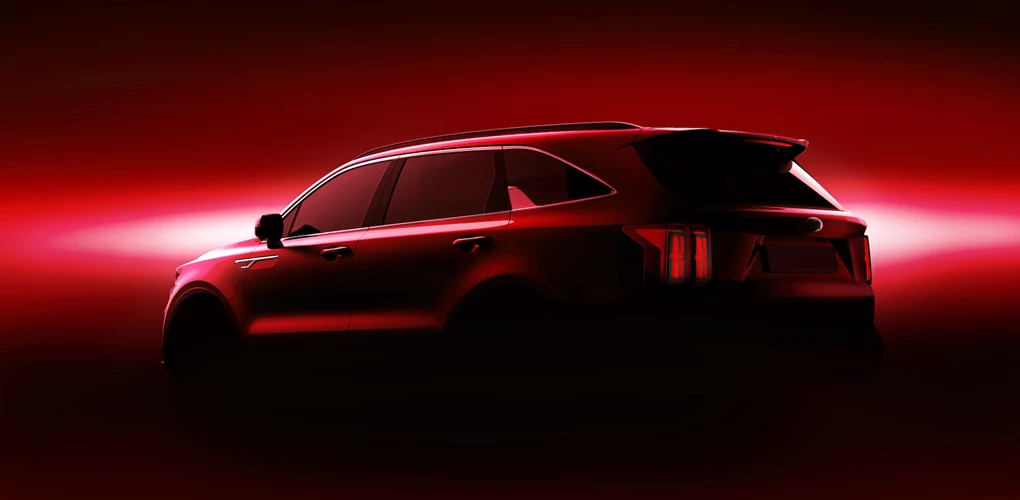 It will also feature a hybrid powertrain for the first time. This is likely going to be a bespoke plug-in hybrid setup, as Kia's current Niro and Optima hybrid powertrains will likely not provide enough power for the large Sorento.
The interior is likely to look different to that of other modern Kia models – more than likely featuring a larger touchscreen and a digital cockpit to help reinforce its range-topping status in Kia's UK line-up.
More than three million Sorentos have been sold since it was introduced in 2002, though this new model arrives relatively swiftly after the third-generation SUV arrived in showrooms in 2016. 
The fourth-generation Kia Sorento will be revealed on March 3.