Vauxhall has announced a new, more affordable plug-in hybrid version of its Grandland X crossover.
The new front-wheel-drive setup features a turbocharged 1.6-litre petrol engine paired to an electric motor to produce a combined 222bhp and 360Nm of torque – 74bhp less than the powerful four-wheel-drive version. This means it can sprint from 0-60mph in 8.6 seconds – 1.6 seconds more than the other plug-in hybrid version. 
A 13.2kWh battery also enables an electric range of 34 miles, with Vauxhall claiming a fuel economy figure of 192mpg, along with CO2 emissions of just 35g/km which will make it an appealing company car.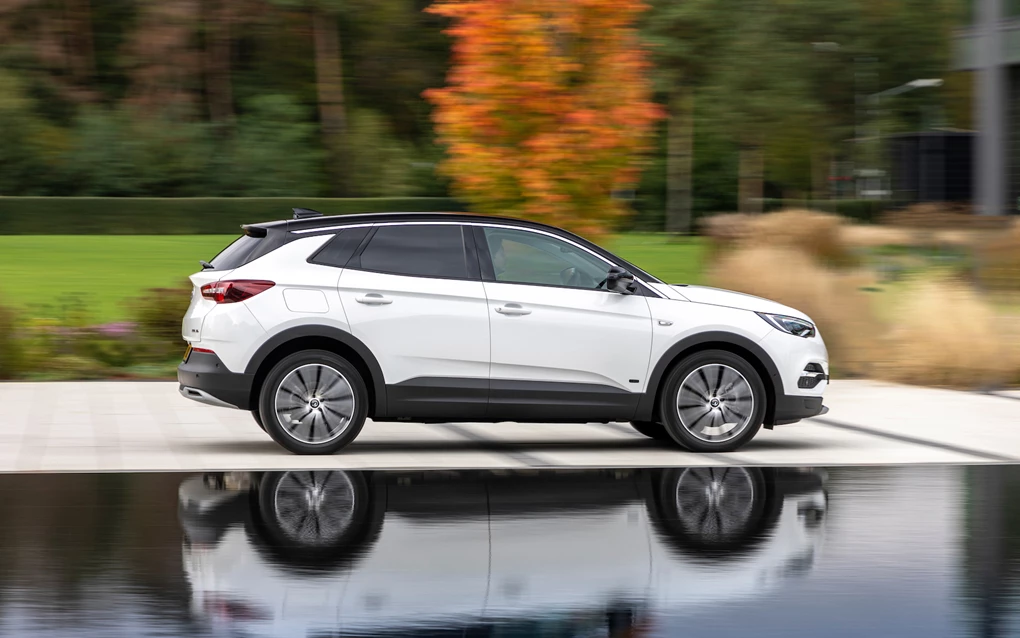 It's the same powertrain as what you'll find in the new Citroen C5 Aircross and Peugeot 508 Hybrid, with the Vauxhall costing from £32,390, which represents a £3,200 saving on the Grandland X Hybrid 4's £35,590 starting price.
Three drive modes – 'Electric', 'Hybrid' and 'Sport' enable you to choose how you wish to use the electricity, with 'Sport' allowing for the most spirited of driving.
The new Hybrid comes with a 3.7kW on-board charger as standard, though an optional 7.4kW one is available – this cutting the charging times down to less than two hours.
See Available Grandland X deals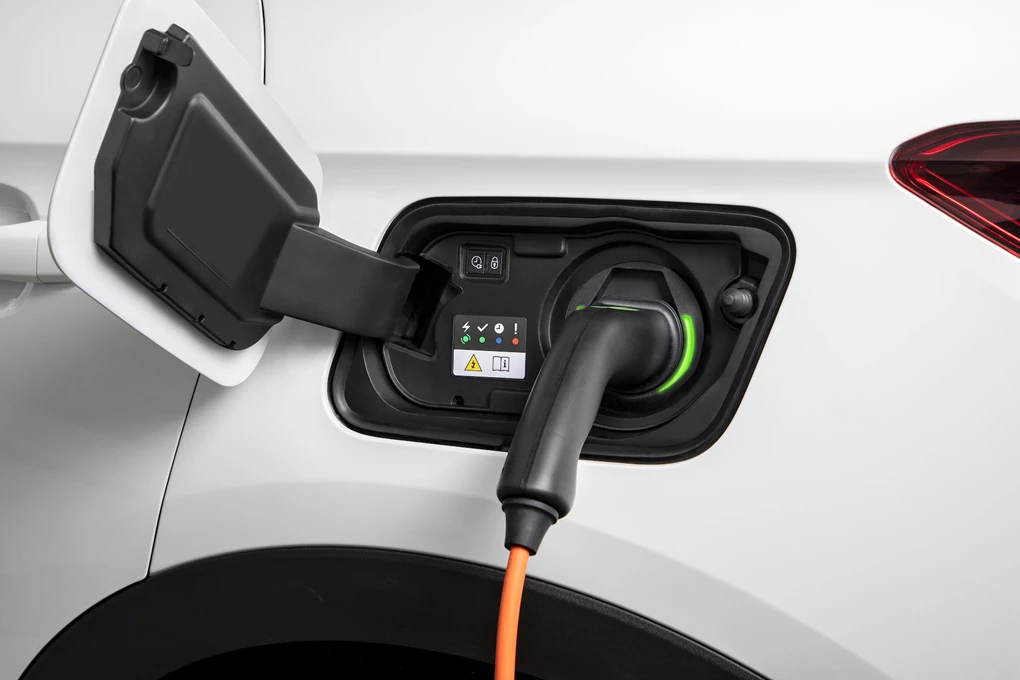 The new model will arrive in Vauxhall showrooms in April 2020 – strengthening Vauxhall's electrified offering. The new all-electric Corsa-e also joins the line-up at the start of next year, with the Vivaro-e arriving later in 2020. Vauxhall is hoping for all of its models to be electrified by 2024.