Lotus has revealed a new Sprint edition of its famously-light Elise sports car, which makes extensive use of carbon fibre to reduce the car's weight even further. It sheds 41kg compared to the regular roadster, meaning it dry weight is now just 798kg in total.
To add more perspective, that figure makes even driver-focused sports cars like the latest MX-5 convertible and Toyota GT86 sound heavy, as they weigh from 1,015kg and 1,240kg respectively.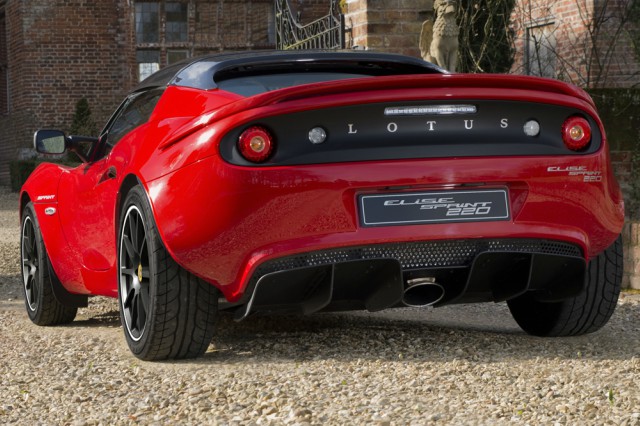 Only certain track-focused and famously minimalistic sports cars like the Caterham Seven are significantly lighter than a Lotus Elise Sprint.
To achieve the weight-saving made by the Elise Sprint, Lotus has applied carbon fibre to the bucket seats, access panel, roll hoop cover and engine cover. These changes alone save more than 10kg combined. The Sprint also uses a lighter battery and lighter alloy wheels than a regular Elise.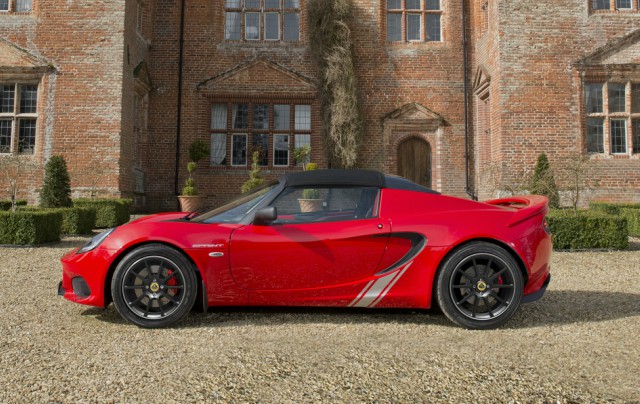 Lotus has also applied some changes to the rest of Elise range, mostly centred on weight-saving measures and redesigns for some of the exterior and interior detailing.
For both the standard Sport and lighter Sprint models there are two petrol engines to choose. One is a 1.6-litre unit with 132bhp, while the other is a supercharged 1.8-litre unit with 214bhp. Elise models with the latter carry the '220' moniker.
The Lotus Elise Sprint starts pricing at £37,300, with the more potent Sprint 220 starting at £44,300.