Tesla founder Elon Musk has announced that the new Model 3 will launch in 2017, with prices starting from approximately £22,900.
Designed as Tesla's first 'budget' car, the new Model 3 will be a "smaller and lower cost" all-electric saloon. Order books are due to open next March, with the Model 3 going on sale in two years' time.
Model 3, our smaller and lower cost sedan will start production in about 2 years. Fully operational Gigafactory needed.

— Elon Musk (@elonmusk) September 2, 2015
First teased last summer, the long waiting time comes as a result of Tesla's ongoing construction of its new multi-billion pound "Gigafactory" in Nevada, where the Model 3 will be built.
No further details about the new car have been released yet, although Musk has previously said that it will be "way different from any other car on the road".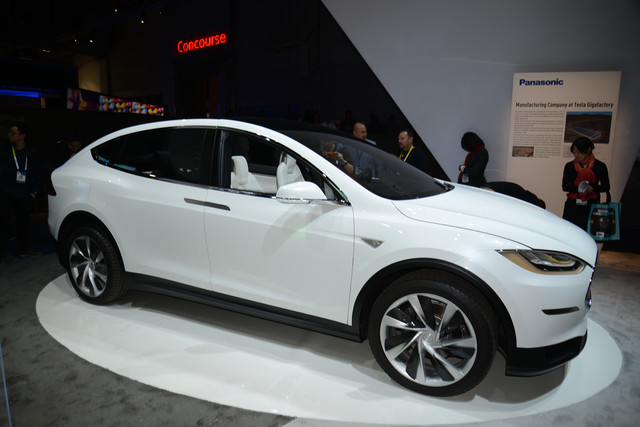 Set to be a landmark launch for Tesla, the company hopes that the Model 3's lower cost will see popularity explode, taking it out of the luxury sector and into the price range of mainstream buyers.
Mr Musk also announced that deliveries of the long-awaited Model X electric SUV will start at the end of this September, but it won't be cheap with UK prices starting from around £100,000.
First production cars will be handed over on Sept 29 at our Fremont factory

— Elon Musk (@elonmusk) September 2, 2015
Designs for the seven-seat Model X were first displayed three years ago, however production was held back due to long waiting lists for the Model S and difficulty finalising the Model X's design.
Mr Musk called the Model X "a particularly challenging car to build, maybe the hardest car to build in the world", but added: "It is an amazing vehicle and I think it will blow people away."