Nissan has unveiled its new Ariya crossover EV, which aims to preview what the firm's upcoming electric models will look like.
The Ariya Concept was unveiled at the 2019 Tokyo Motor Show and is a development of the IMx concept, which was shown two years ago in the Japanese capital.
The Ariya's bold design and crossover look are expected to feature on a production vehicle in the near future, Nissan said, which means an electric crossover is just around the corner.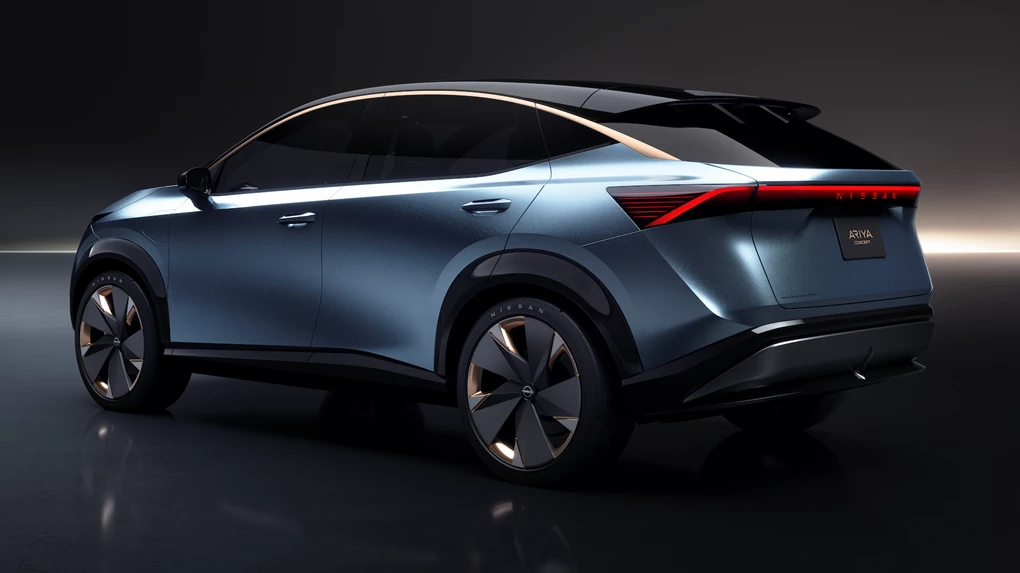 This new concept aims to set a new design direction for Nissan, which includes thin LED daytime running lights, large 21-inch alloy wheels and the suite of sensors and radars that can be housed behind the black front shield. At the rear, it adopts more of a coupe-like profile than other crossovers, while a full-length light bar also features.
It's painted in a two-tone Suisei Blue, which features glass particles that can create two different affects, depending on which way you view the car from. 
Inside, the Ariya features a minimalist dashboard with few buttons, which is headed up by a large 12.3-inch touchscreen, while the instrument cluster can disappear out of sight when not in use.
See Available Nissan deals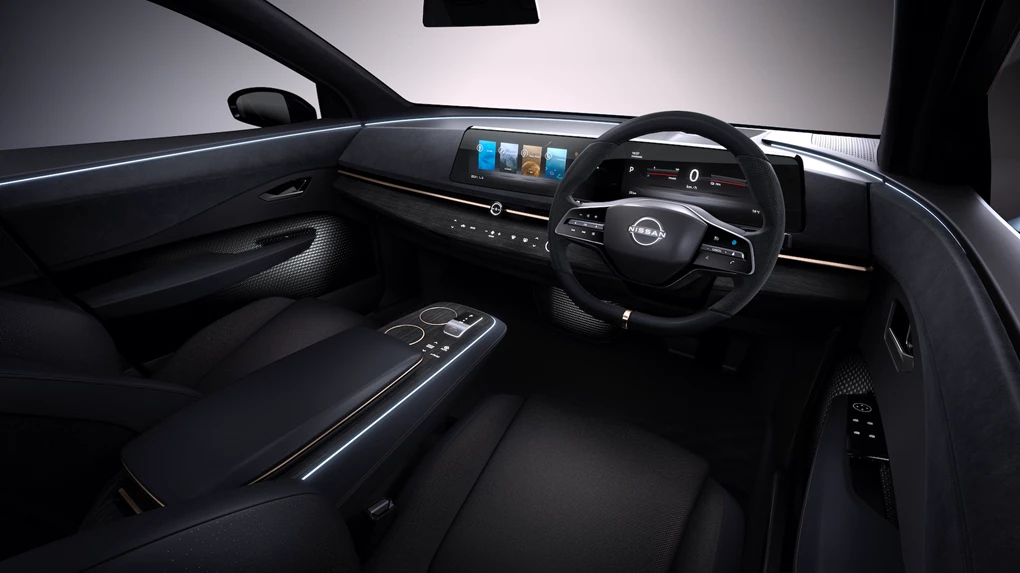 It also features Nissan's semi-autonomous ProPilot pack, too, which could allow for hands-off driving in certain scenarios.
Nissan hasn't announced powertrain details of the new model, though it features an electric motor at each axle. Nissan has only said it has a "high power" output.