Nissan has shown the first official pictures of its new second-generation Juke, ahead of its unveiling at the Frankfurt Motor Show.
The Juke is Nissan's second best-selling car in the UK, after the Qashqai, which it has built alongside at the firm's Sunderland factory. The first Juke debuted in 2010, and since then more than 1,000,000 examples have been sold.
But an all-new model has been needed for some time to help the Juke remain competitive in this crowded and booming crossover class – hence the all-new model.
The first Juke was always known for its bold styling, and that looks to continue on this new car, seen here at the Millbrook test track. Through the heavy camouflage a more prominent 'V' grille is visible with daytime running lights leading into this. The rear also mimics closely that of the Qashqai, being less-rounded than the existing car.
Alongside the pictures, the Japanese manufacturer has also revealed further details on the new car, which will be tailored around "leading design, latest tech and 'fun to drive' performance" Nissan has said.
Elsewhere, the Juke will feature Nissan's semi-autonomous ProPilot driver assistance feature, as seen on the Leaf EV and Qashqai, while the new Juke also grows in size to become more practical and spacious.
See Available Juke deals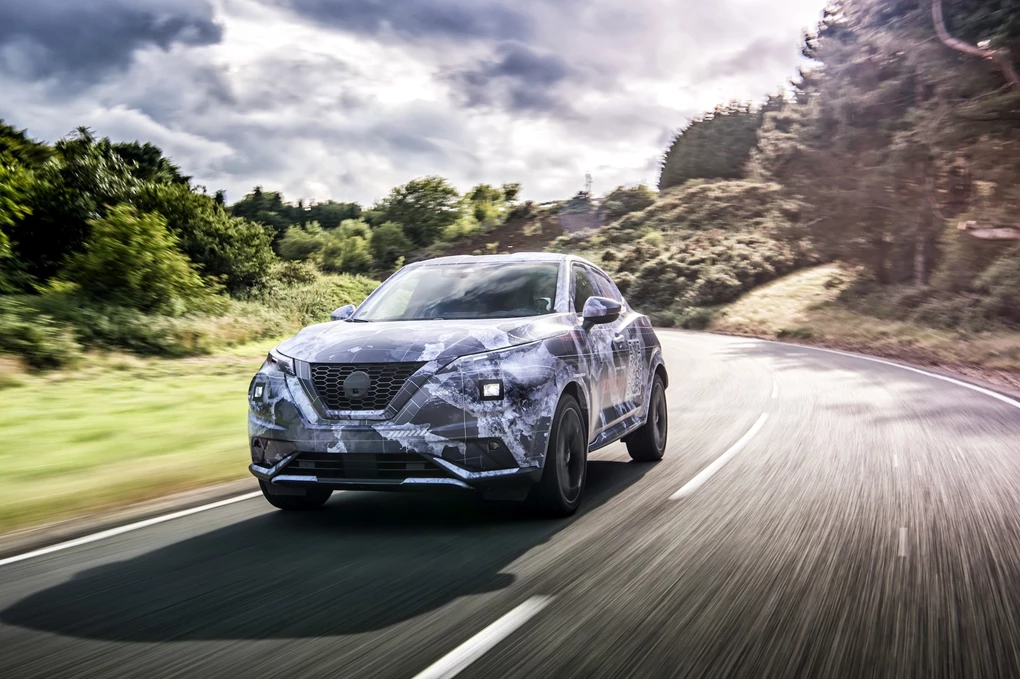 The Juke will be unveiled on September 3, just ahead of the Frankfurt Motor Show that will see an array of all-new cars revealed.