Polestar has announced prices for its new '2' fastback – a luxury EV that's looking to rival models such as the Tesla Model 3.
Owned by Volvo and sharing similar styling to that brand's cars, the Polestar 2 is the first all-electric model to come from the brand – following on from the '1' plug-in hybrid.
The new performance-oriented fastback features a 78kWh battery tack and an electric motor producing 402bhp and 660Nm of torque, which will mean the Polestar 2 is capable of a 0-60mph time of less than five seconds. The firm also has also claimed a quoted range of around 311 miles.
Production of the new Tesla-rivalling EV will begin in early 2020, with first deliveries expected from June. Prices will start from £49,900, with routine servicing and maintenance also being included in the price.
The firm has also announced a further Performance Package, which costs £5,000. This includes forged 20-inch alloy wheels, Brembo brakes, adjustable Ohlins dampers, which are all said to enhance the driving experience further.
As with most Volvos, the Polestar 2 comes with a suite of driver aids – including the semi-autonomous Pilot Assist feature. A high-quality interior and panoramic roof also feature. The model is also the first car to come with an infotainment system powered by Android Automotive, which allows for features such as Google Maps and Google Assistance to be fully integrated.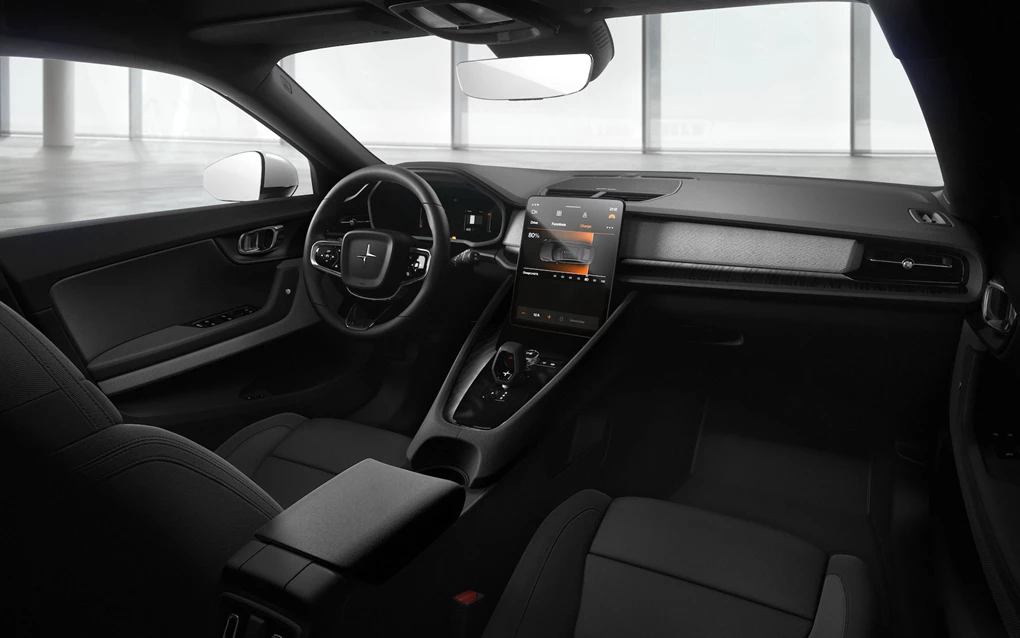 Unlike most new cars, the Polestar 2 can only be bought online at Polestar's website, with the firm soon to be opening a host of 'Polestar Spaces' – essentially where the public can learn about the cars and test drive them, but can't be sold the cars.