Renault's new Megane R.S. Trophy-R is out setting more records, this time taking a new prize at one of the world's most famous race tracks.
Heading to Spa-Francorchamps in Belgium, home of the Formula One Belgian GP, Renault Sport test driver and engineer Laurent Hurgon powered the hatchback to a 2:48.3 lap time around the hilly 4.35-mile circuit.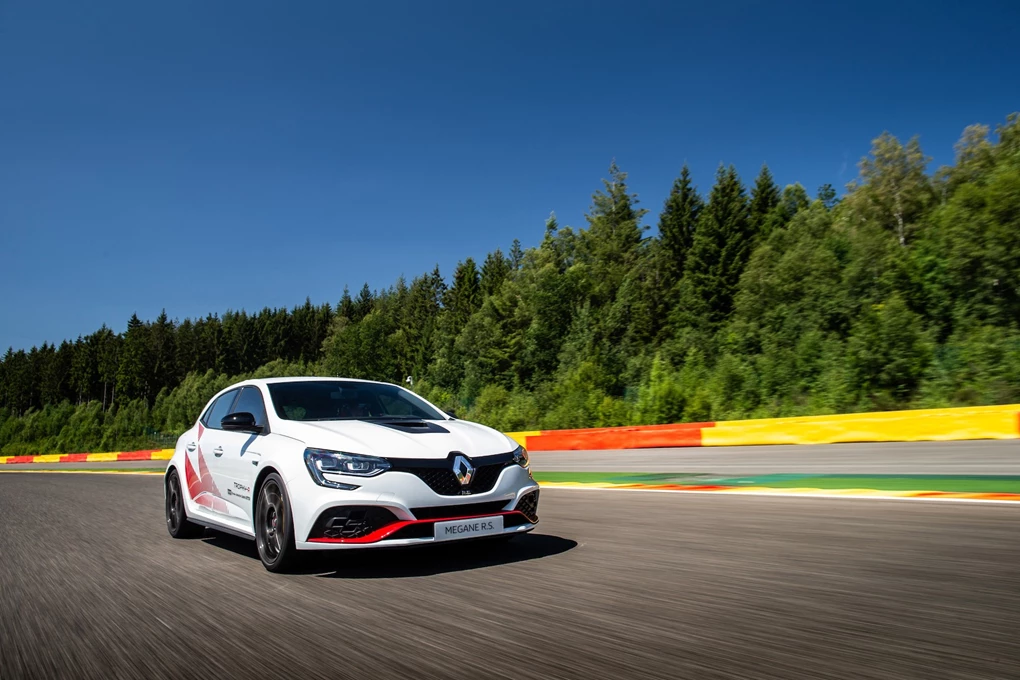 See Available Megane R.S. deals
What does that mean? The Renault Megane R.S. Trophy-R now lays claim to being the fastest front-wheel-drive production car around the gruelling Belgian circuit — no mean feat.
This record follows from an arguably more impressive one revealed in May, with the 296bhp hot hatch recording a 7:40.1 lap time at the Nurburgring, becoming the fastest front-wheel-drive car there too.
Speaking on the Spa record, Hurgon said: "I am, once again, really proud and delighted. Spa-Francorchamps is one the most exciting circuits in Europe for drivers. It is very fast and complex and the car is perfect for this configuration. The work done on the aerodynamic balance takes all its value. The sensations in the Raidillon, Pouhon and Blanchimont corners are really excellent. What a pleasure!"
Limited to just 500 examples in Europe and with only 30 of those destined for the UK, the Renault Megane R.S. Trophy-R looks set to fly off the shelves when order books open in August. The hardcore hatch shaves 130kg off the base Megane R.S Trophy thanks to a whole of host of clever weight-saving additions and driver-focused mechanical changes.