Renault has announced that it is introducing its new Arkana coupe-SUV to the UK as the firm looks to expand its range and focus on more popular segments. 
The Arkana has been available in other markets for a few years already, and Renault previously said it had no intention of introducing it to the UK. However, as the firm looks to expand its SUV presence, the decision has been taken to introduce it in 2021. 
Set to take a different form to Arkanas sold elsewhere, the new European model will sit on the firm's latest CMF-B platform, which underpins the new Renault Clio and Captur.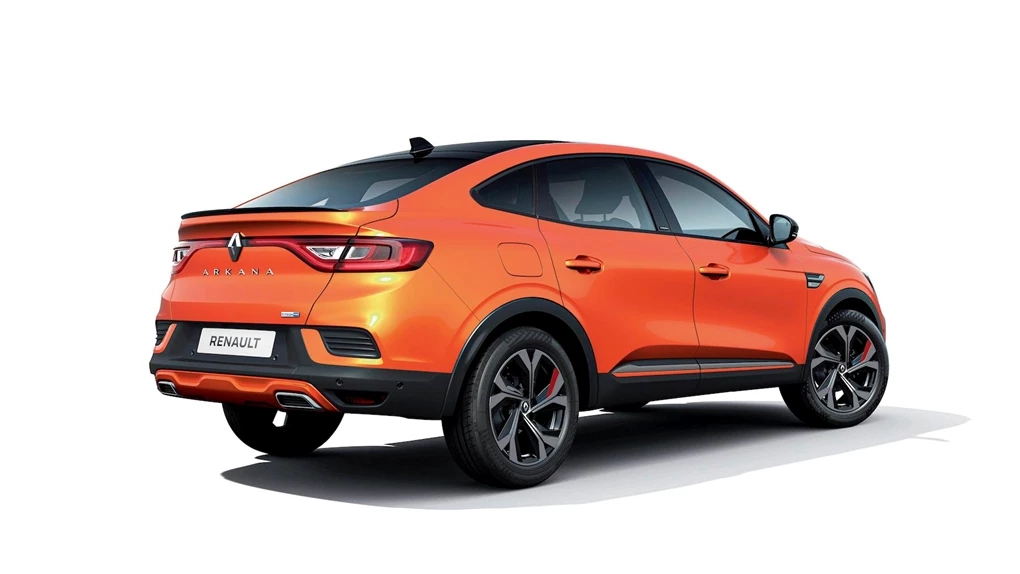 It'll be a bit larger than the other models using these underpinnings, though, as well as slightly longer than the Kadjar. Despite its sloping roofline, a 513-litre boot is still promised – making it larger than both the Captur and Kadjar SUVs. 
In terms of styling and interior design, it's very similar to the rest of the firm's new line-up – featuring bold styling, intricate headlights, a sportier-looking R.S. Line trim level and the same 9.3-inch touchscreen found on the new Clio, Megane and Captur. The coupe-like shape is new to the Renault range, though, as all its other SUVs so far have adopted a boxier shape.
Renault's new E-Tech hybrid powertrain will also be available, along with a mild-hybrid 1.3-litre petrol unit as well.
Full pricing is yet to be announced, but prices for the Arkana are likely to start from around £24,000. It's set to be available to order from July 2021, with deliveries following a couple of months later. 
Enquire on a new Renault