Figures revealed today by the Society of Motor Manufacturers and Traders (SMMT) show that new car registrations fell by 5.8 per cent in August. 
While it seems troubling for the industry – especially after huge drops in registrations while showrooms were closed during the coronavirus crisis – experts claim not to draw too many conclusions from the figures. That's because August is traditionally one of the quietest months for new car registrations – many car buyers choose to wait until September when the new number plate comes out instead. 
But despite a slight drop in registrations compared to the same time in 2019, hybrid, plug-in hybrid and EVs proved popular – registrations up by 38, 221 and 77 per cent respectively. And a number of cars continued to prove popular during August, but what were the most popular new cars last month. Let's take a look…
1. Ford Fiesta, 3,372 registrations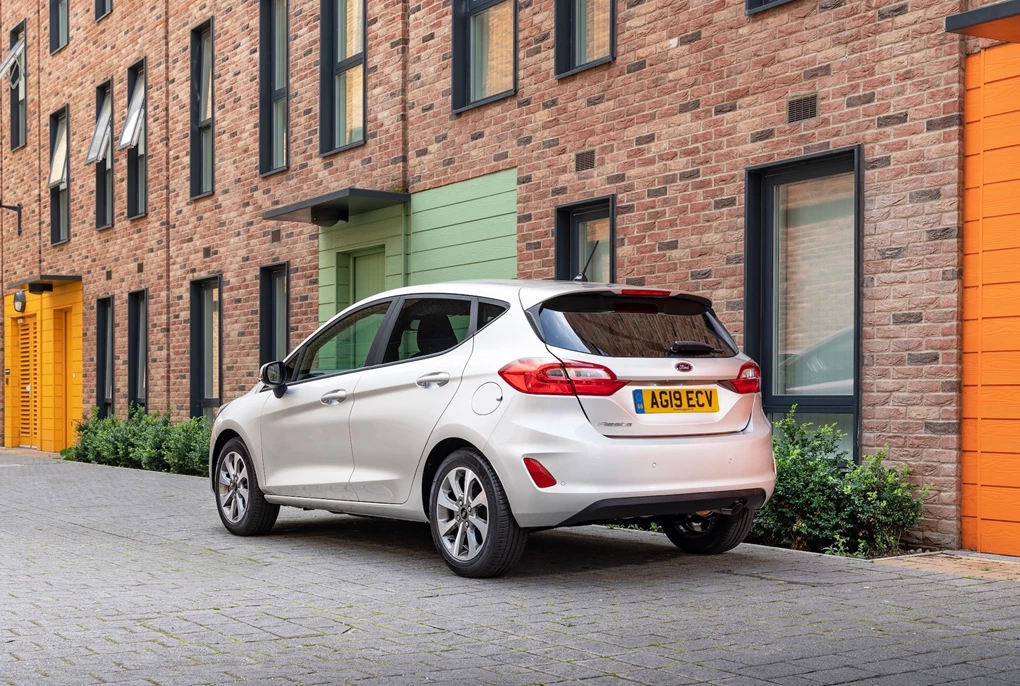 After a few months off the top spot in the monthly car sales charts, the Ford Fiesta returns to the top as the best-selling car during August, and by quite some margin.
With a whole host of models to choose from, as well as attractive finance deals and a fun driving experience, it's easy to see why the Fiesta is once again the most popular car.
Enquire on a new Ford Fiesta
2. Volkswagen Golf, 2,570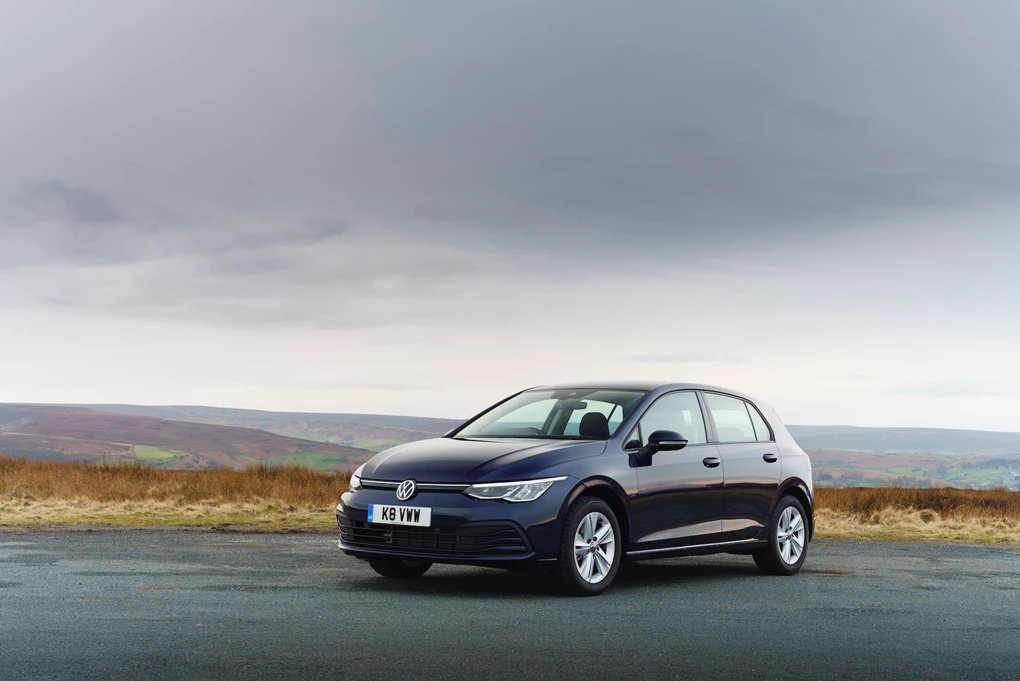 The Golf is a fantastically safe and sensible choice for new car buyers, and despite August being a slow month for new car registrations, it didn't hit this Volkswagen when it came to registrations. 
Despite the new eighth-generation Golf being on sale for a couple of months, with its bolder styling and digital interior, there are still versions left of the outgoing hatchback, which are helping to prop up sales. 
Enquire on a new Volkswagen Golf
3. Ford Focus, 2,391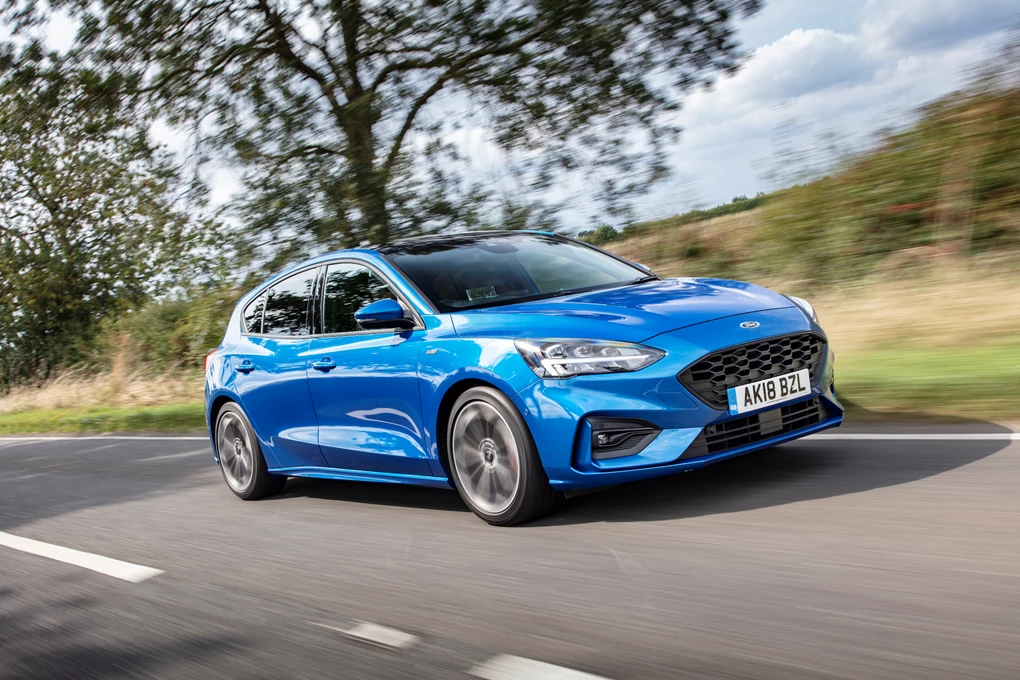 If you want a fun and affordable family hatchback, the Ford Focus remains a car that you'd struggle to better. Buyers clearly think so, with this being the third most popular car during August. 
Like the Fiesta, the Focus is offered with an incredible amount of options – from hot ST models to rugged Active versions and upmarket Vignale cars – meaning there is something to suit most buyers. 
Enquire on a new Ford Focus
4. Ford Puma, 2,128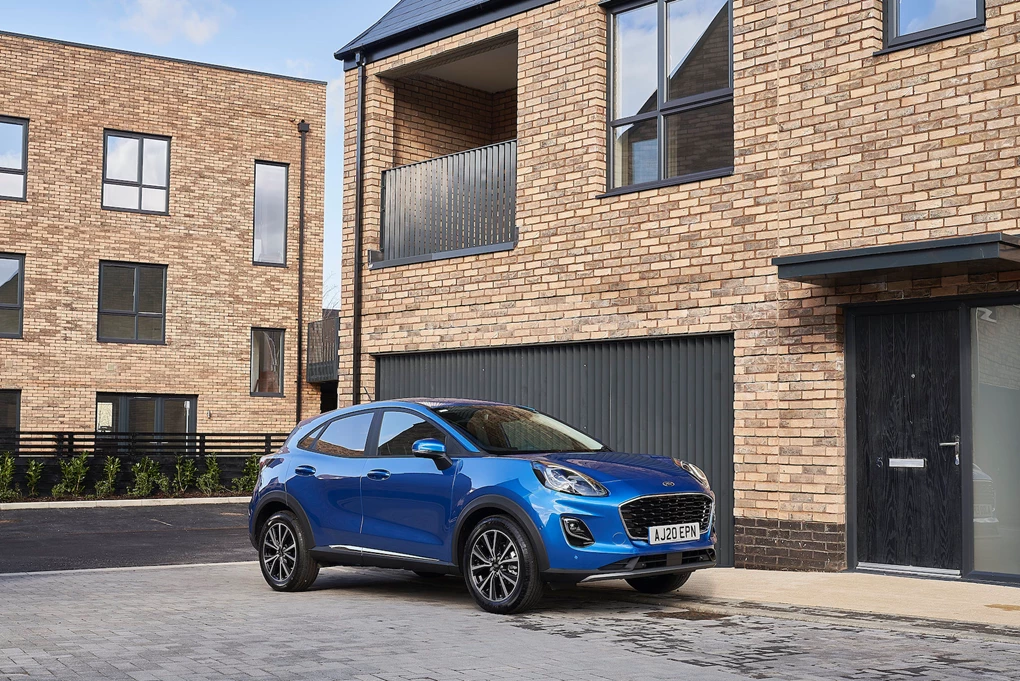 It's yet another Ford in the charts, and it's the first time that the Puma has reached the top 10, since arriving in showrooms at the start of this year. 
Given the Puma has a great interior, is impressively roomy and is a lot of fun to drive, it's not a huge surprise. We'd expect it to appear in this list most months from now on.
Enquire on a new Ford Puma
5. Vauxhall Corsa, 2,081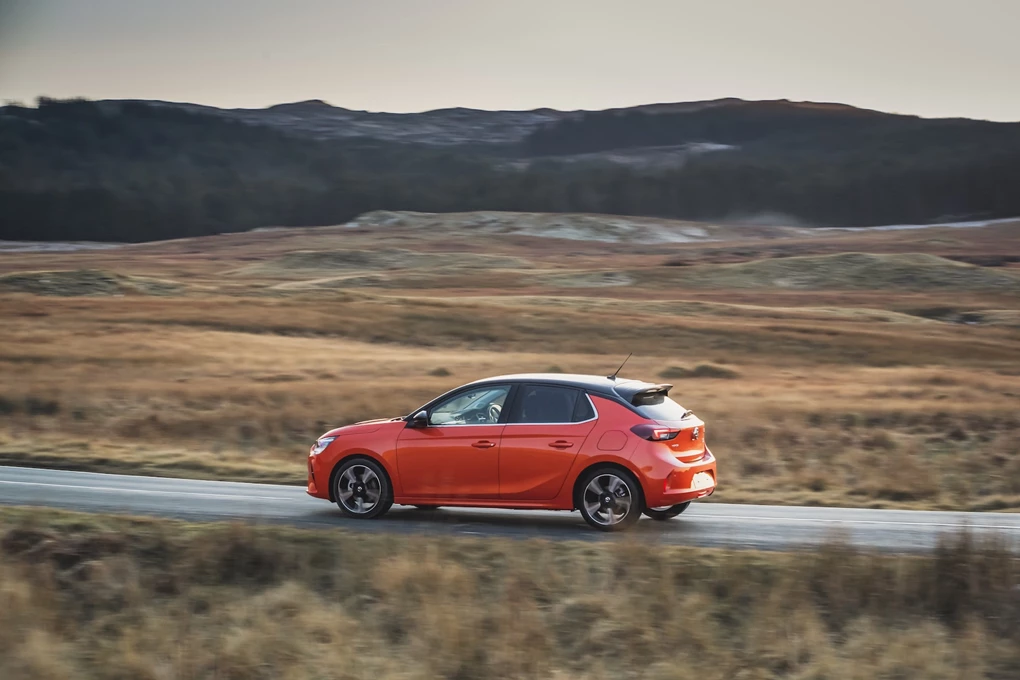 After several months right at the top of the charts, the Corsa has slipped down to fifth position this month. That said, with more than 2,000 being registered in such a quiet month, it's an impressive feat. 
The new Corsa is a big step up compared to its predecessor – impressing with its stylish looks, generous kit levels and also the option of the electric Corsa-e, which offers a 211-mile range.
Enquire on a new Vauxhall Corsa
6. Mercedes A-Class, 1,722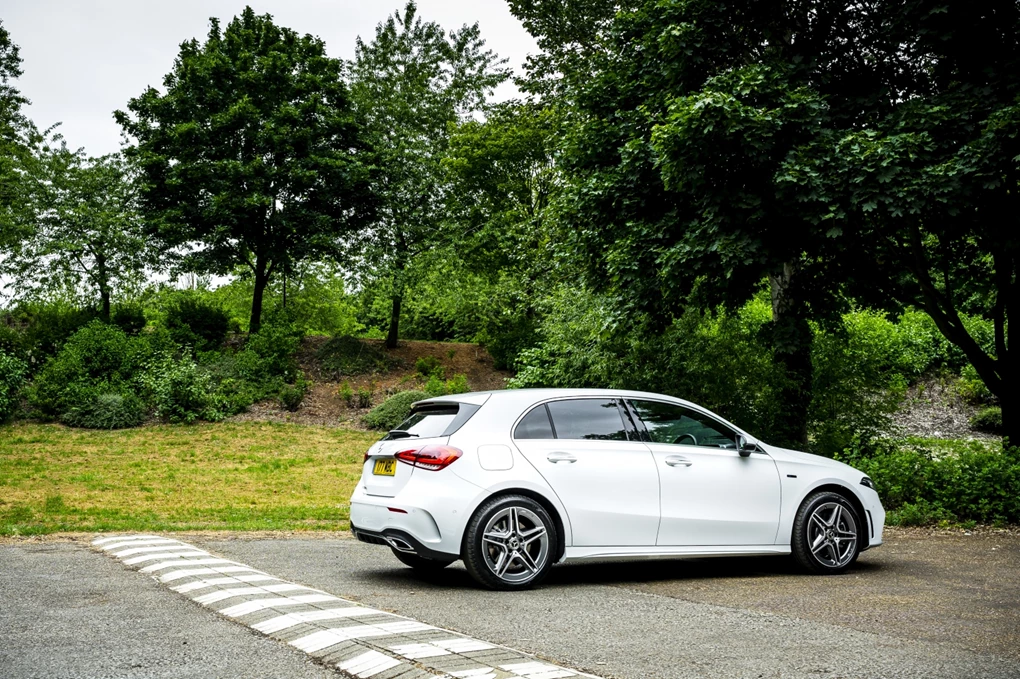 Mercedes is a leader in the premium hatchback class, with its A-Class easily outselling rivals from BMW and Audi. It's a hugely popular car, too, which is always in this top 10 list and wows with its stunning interior. 
Choice is absolutely key on this Mercedes as well, with buyers able to choose from both hatchback and saloon bodystyles, along with efficient diesels, a plug-in hybrid and a pair of rapid hot hatch models.
Enquire on a new Mercedes A-Class
6. Volkswagen Tiguan, 1,645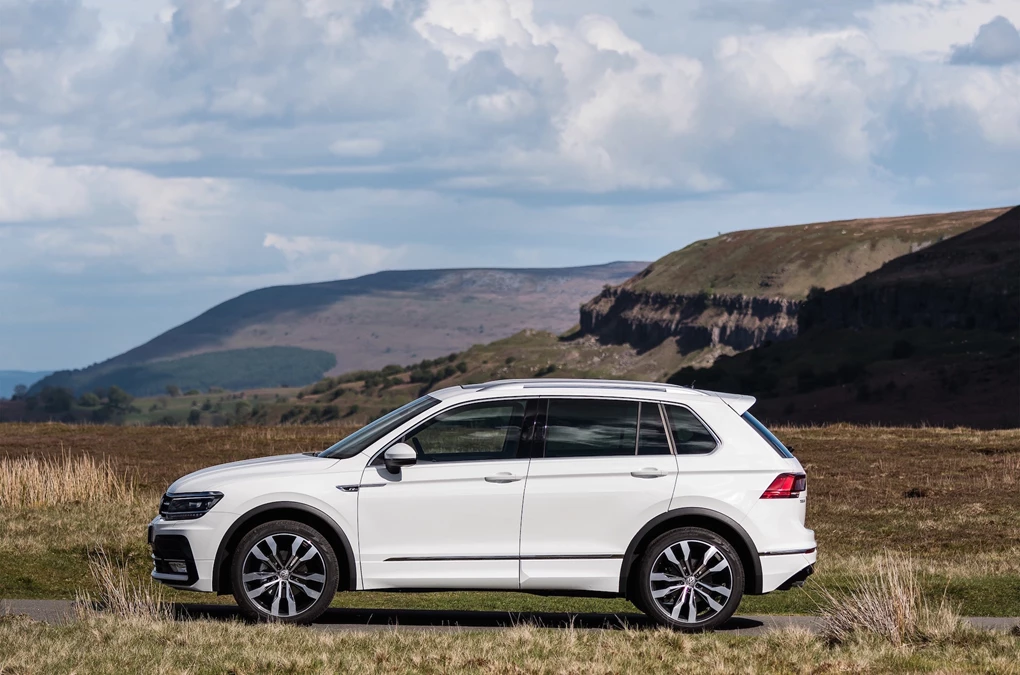 While outsold by the Golf in the UK, across the world the Tiguan is now Volkswagen's most popular car. 
And even with a new facelifted model on the way shortly – which is available as a plug-in hybrid and hot 'R' version for the first time – buyers are still keen to get hold of the outgoing car.
Enquire on a new Volkswagen Tiguan
8. Volkswagen Polo, 1,466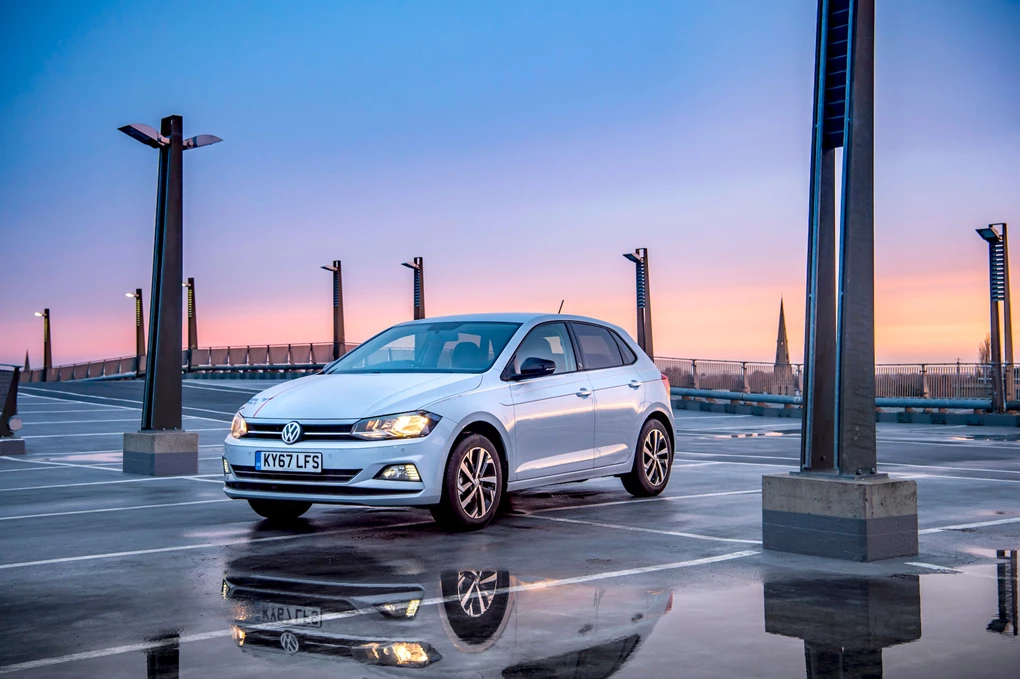 A third Volkswagen appears on the charts in August, with the firm's affordable Polo proving to be one of the most popular superminis around, only behind the Corsa and Fiesta. 
With the Polo offering impressive levels of refinement for a small car, along with surprisingly generous levels of spaciousness.
Enquire on a new Volkswagen Polo
9. Ford Kuga, 1,434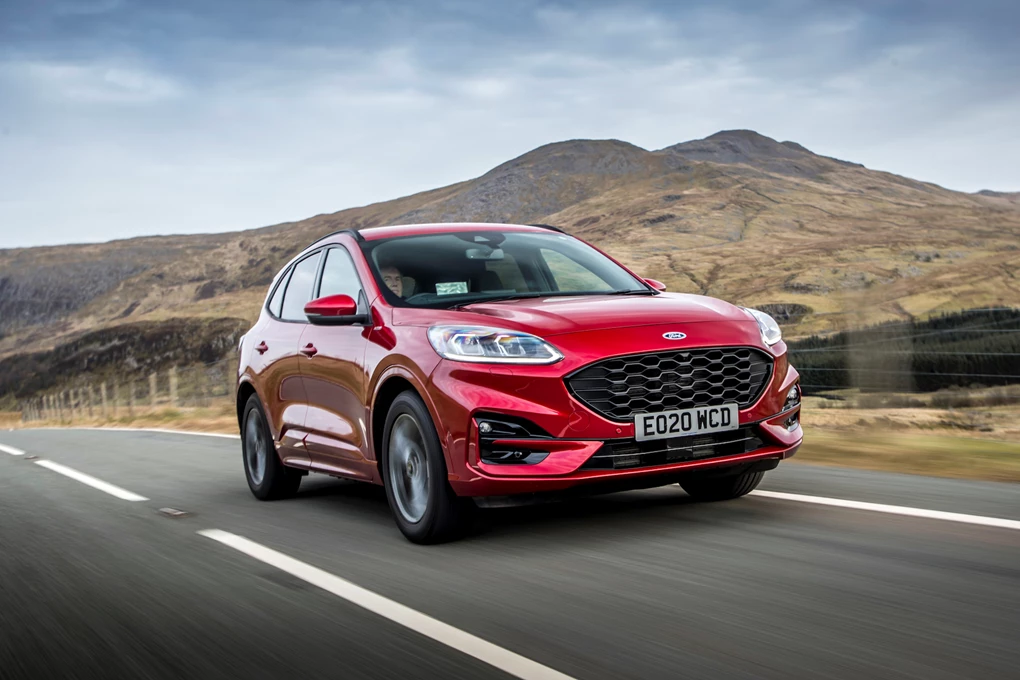 Ford leads the way in August, with the Kuga being the fourth model from the manufacturer to appear in the top 10 – something that shows this firm's continued dominance in the new car market. 
The Kuga is now Ford's biggest crossover sold in the UK, and is a roomy and stylish choice that's also available with a plug-in hybrid powertrain.
Enquire on a new Ford Kuga
10. Kia Niro, 1,417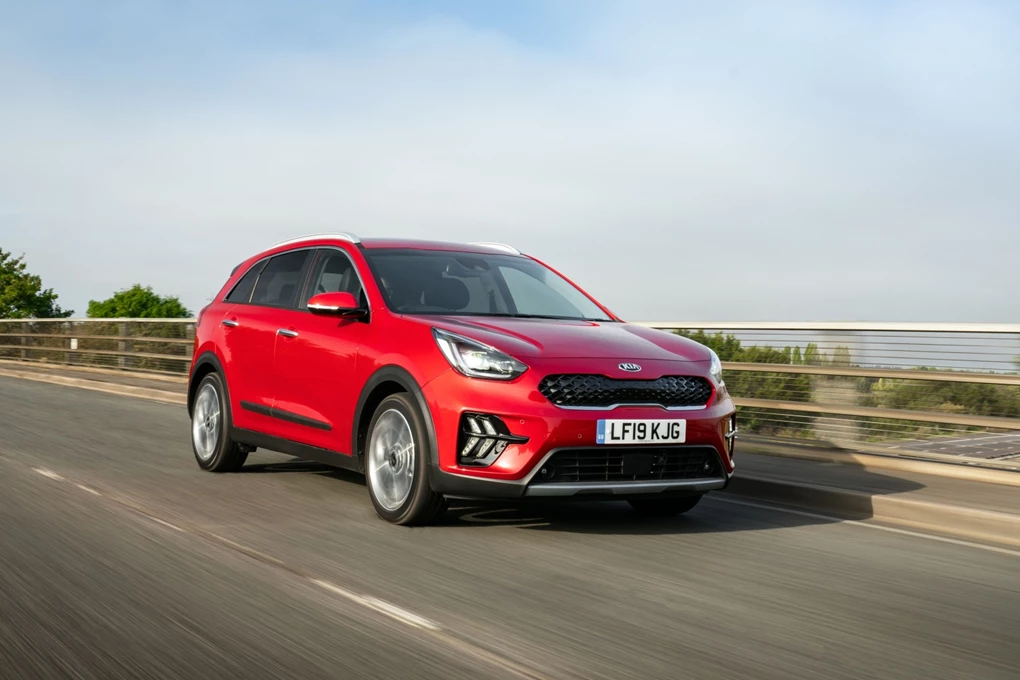 From Kia's line-up, it's only usually the popular Sportage crossover that appears in the top 10, but interestingly this month it's the firm's Niro that's one of the UK's best-sellers. 
It's a completely electrified model, which buyers can choose as a hybrid, plug-in hybrid or EV – the latter offering a range of 282 miles. It's likely to be the electric e-Niro that's driven this success, with the South Korean carmaker recently announcing fresh supply of this award-winning model.
Enquire on a new Kia Niro