Earlier today, Top Gear officially announced the first co-presenter due to join Chris Evans on our screens, and let's just say no one told us it was gonna be this way…
It was with a mixture of shock, incredulity and slight disbelief that the world found out that ex-Friends star Matt LeBlanc would be the next host of the revamped motoring show, but LeBlanc could actually be the most perfect host since Clarkson et al.
Here's seven reasons why.
1. He's owned some SERIOUSLY cool cars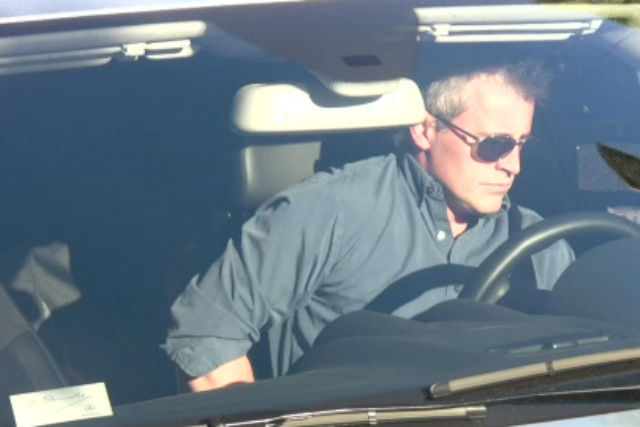 Although he's best known as the slightly dim-witted Joey Tribbiani in Friends, in real life LeBlanc is actually a serious petrolhead with a genuine knowledge of and love for cars.
He's previously owned such supercar exotica as the Ferrari 360 Modena, plus a 996-generation Porsche 911 Turbo, which he had heavily modified to his own specification.
"Somebody who doesn't know anything about cars can just go down to the store and get the same car," he said. "That's not right, I love cars so mine should go a little faster…"
Of course, he's also in his time owned an Audi 100 as well as one of the chronically underloved Fiat X1/9 roadsters, so there's that…
2. He's not new to presenting Top Gear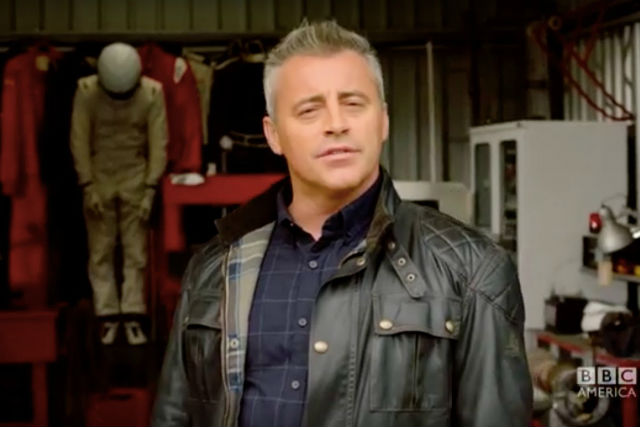 Eagle-eyed Top Gear watchers will have spotted LeBlanc popping up on Top Gear before, first as the Star in a Reasonably Priced Car and later as a presenter in his own right.
He's appeared on the US version of Top Gear a few times, he's also previously starred in videos alongside tame racing driver The Stig and presented spinoff DVD Top Gear: The Races, which showed off some of the best racing moments from the first 21 series.
As a result, anybody having doubts about LeBlanc's presenting credentials shouldn't worry, Top Gear is in good hands.
3. He's the fastest person around the Top Gear track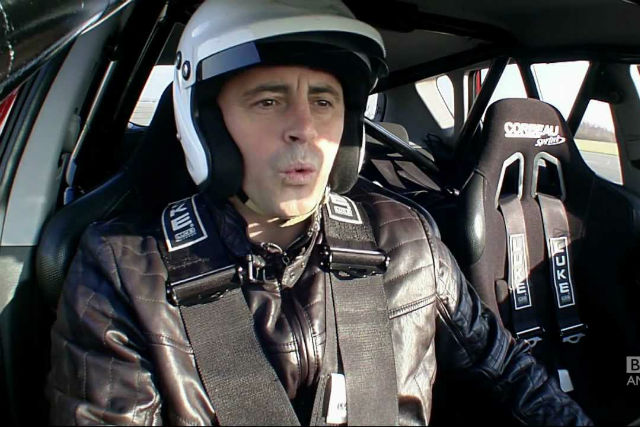 LeBlanc isn't all mouth and no trousers, either. Not only does he love cars, he clearly knows how to drive them too, after setting the record lap time for the Star in a Reasonably Priced Car challenge.
Beating previous record holder Rowan Atkinson back in Series 18, LeBlanc later returned in the following series to try out the new Kia Cee'd and beat his old time.
As it stands, he's still the fastest celebrity around the Top Gear test track, with a record time of one minute and 42.1 seconds.
4. He has an ego, but he can keep it in check
Speaking to the Telegraph back in 2014, LeBlanc admitted that sometimes he finds the fictionalised, megalomaniacal version of himself he plays in Episodes a little too on the life-like side.
Given that the main thrust of the show is derived from the character's ego spinning out of control, the real life LeBlanc said: "I have an ego, but I try to leave it at the door for the show."
Considering the drama caused by former Top Gear presenters' less than exemplary behaviour, having a host who knows how to keep a lid on it is probably a good thing…
5. He can handle high-pressure situations
Forget driving high-powered cars at ridiculous speeds, if there's one situation that'll really get car journalists and presenters sweating, it's interviewing the notoriously blunt Kimi Raikkonen.
Luckily, LeBlanc took his interview with The Ice Man in his stride when he asked the Finn to take him through some of the specifications of the 2013 Lotus Formula One car.
Something tells us we won't see LeBlanc, Evans and co. having to escape from any angry Argentinian crowds, but knowing how to deal with slippery situations will no doubt still be a handy talent.
6. He already has the perfect catchphrase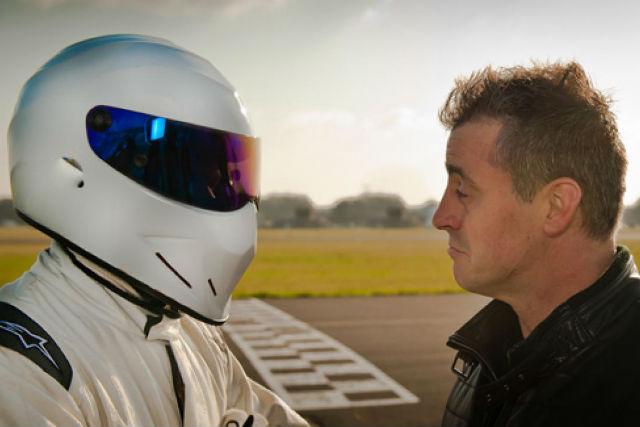 One of the best things about Clarkson, Hammond and May's version of Top Gear wasn't just the fast cars and the mad antics, but also the hilarious catchphrases.
Take Clarkson's famous "POWEERRRRRRRRR" as an example, or any of the Stigisms, or even May's propensity to mutter "oh cock" any time something went wrong for him.
If ever there was a contender to knock these famous phrases off their perch, we reckon that "How you doin'?" might just be it.
7. We already know he's got a thing for Porsches…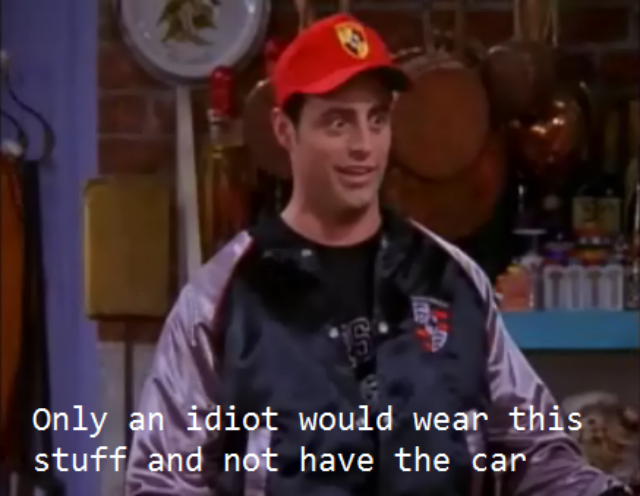 Need we say any more...?