Skoda has given a glimpse at the exterior design of its upcoming Enyaq iV electric SUV.
Though the firm has already showcased sketches of the interior, this is the first time that a clearer view of the car's exterior looks has been revealed.
Built on Volkswagen Group's MEB platform, the Enyaq is set to be fully revealed on September 1.
Though these are just sketches for now, they do give an indication as to the direction that the Enyaq's styling will be heading. The front grille, which is smoothed out to improve aerodynamic efficiency, features a similar shape to that found on current Skoda models, albeit on a much larger scale. 
The wheel designs, too, mirror those found on present-day Skoda cars, while prominent wheel arches help to give the Enyaq an imposing appearance. Roof rails suggest that the Enyaq will be capable of carrying roof racks and bars, too.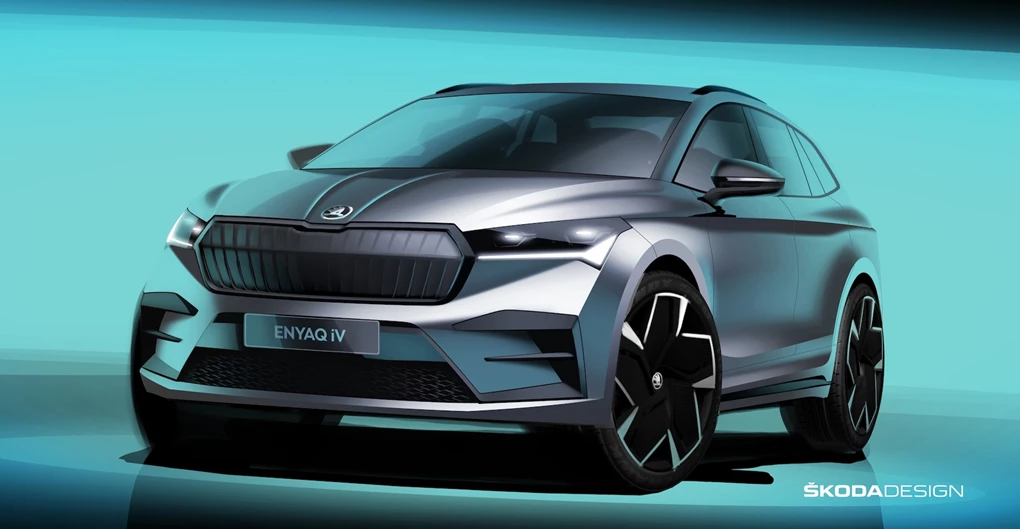 Karl Neuhold, head of exterior design at Skoda, said: "With the Enyaq iV, we are again building on the emotive ŠKODA design language that characterises the Scala, the Kamiq and the new, fourth-generation Octavia. The Enyaq iV also features sculptural lines, clear surfaces and crystalline elements that draw inspiration from Bohemian crystal art. 
"Its proportions, however, differ from those of our previous SUV models: the Enyaq iV has a shorter front end and an elongated roofline. This creates a very dynamic look and transforms it into a proverbial 'space shuttle'. 
While showcasing the interior recently, Skoda also highlighted that the Enyaq would incorporate a cubby under the centre console, as well as a 10.3-inch central touchscreen and a 585-litre boot. 
Set to go on sale next year, the Enyaq will feature either rear or all-wheel-drive, while three battery sizes and five power outputs will be available to choose from. In its largest battery form, the Enyaq is claimed to return 310 miles between charges. 
Enquire on a new Skoda