If you're looking for a new supermini, the number of worthy choices has never been greater.
All-new models such as the Renault Clio, Peugeot 208 and Vauxhall Corsa are all better than ever, but the problem is that they're also more expensive.
The majority of superminis now start from more than £15,000, which is a lot of money considering these are some of the smallest models on sale. However, there are still a number of affordable options out there, and the Skoda Fabia and Suzuki Swift are two of the best.
But which reigns supreme? It's time to put them to the test…
Driving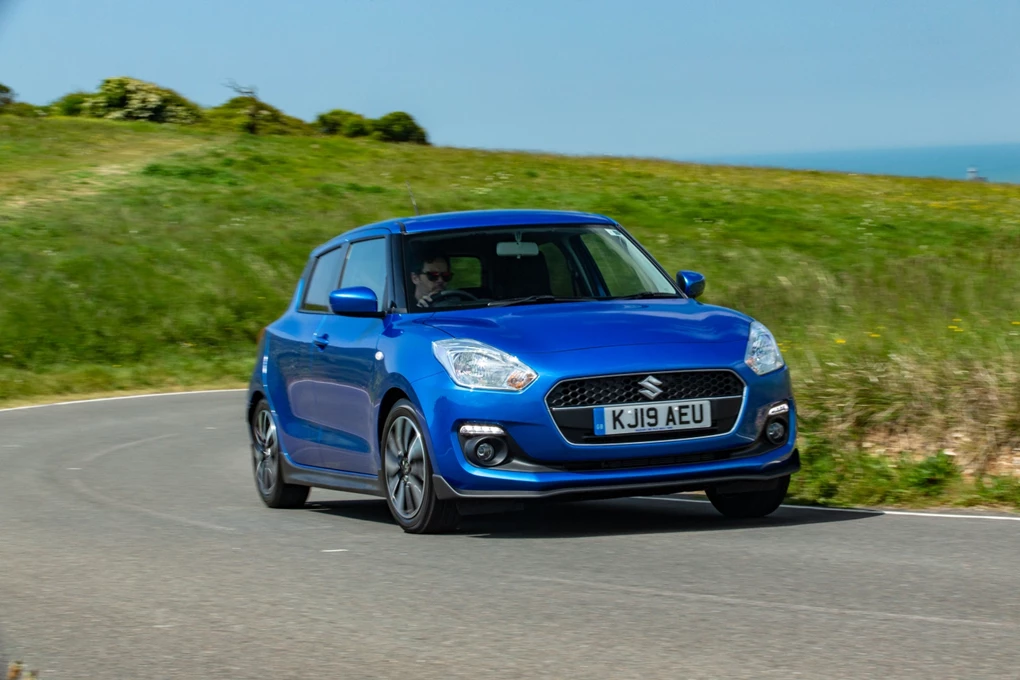 The simplicity of driving is key on these compact models, and both the Suzuki Swift and Skoda Fabia score plenty of points for their ease of driving. Both have lightly-weighted controls while feeling small and nimble behind the wheel.
The Suzuki Swift is perhaps slightly more fun to drive by having a bit more character, though the Fabia is still good to drive and enjoyable without having to break any speed limits. But the grown-up feel of the Fabia is what we love about the Skoda – offering levels of refinement and comfort that shame the Suzuki, and make it feel just as composed as much larger cars.
Engines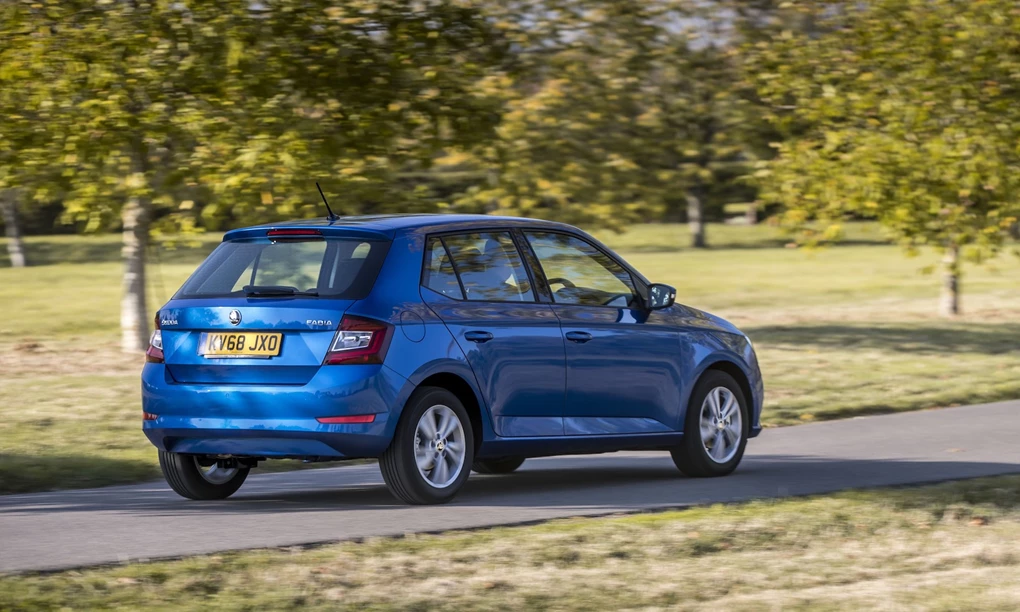 Skoda has reduced its engine offerings on the Fabia in recent years, with the current line-up just comprising a trio of 1.0-litre petrol units. Without a turbocharged, this engine produces a measly 59bhp, though in TSI (turbocharged) form you're able to choose outputs of either 94bhp or 108bhp. This pair of engines are both efficient and punchy enough, with the 108bhp engine able to make the Fabia accelerate from 0-60mph in 9.5 seconds. All versions are also capable of returning a claimed 50mpg, with CO2 emissions between 103 and 110g/km.  
There are just two engine options on the Swift, with the entry-level unit being an 89bhp 1.2-litre unit and a more powerful turbocharged 110bhp 1.0-litre unit also available. As with the Fabia, both engines are also especially efficient, though even the most powerful engine struggled to match the Fabia's performance. That said, the Swift does have a couple of tricks up its sleeve, with both engines of the Suzuki available with mild-hybrid technology, which helps to reduce fuel consumption and drive down emissions. Unlike the Fabia, though, you can choose the Swift with an automatic transmission.
Looks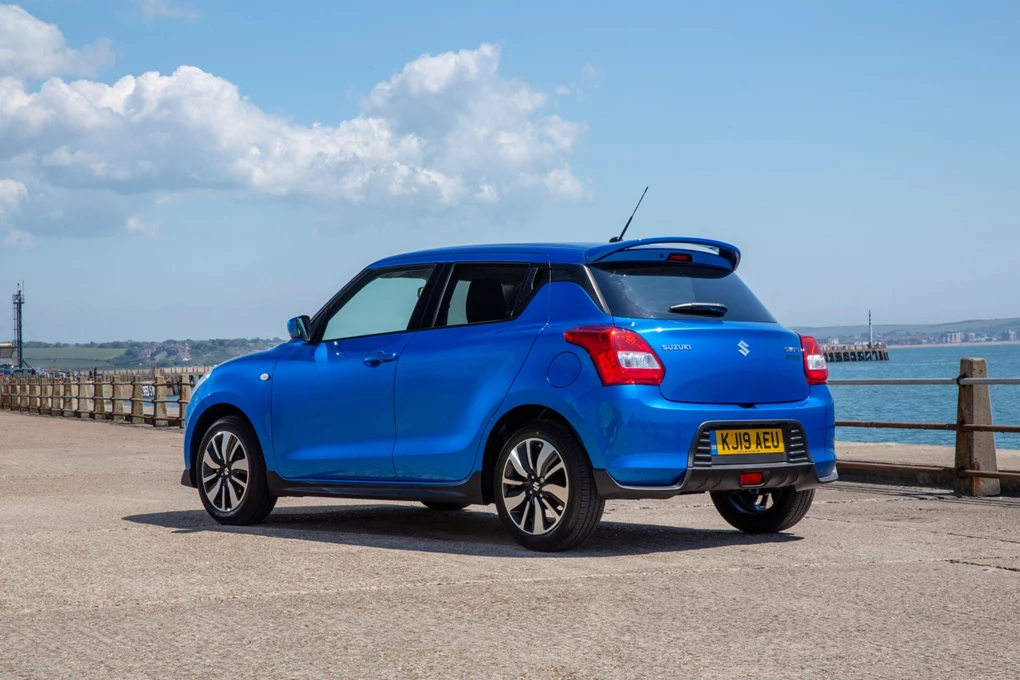 With both the Fabia and Swift being affordably priced, neither is quite as bold or stylish as some of their more expensive premium rivals. That said, both models have inoffensive designs, which are subtle and ideal if you're not fussed about not standing out from the crowd.
Each is available with a sporty-looking version, with the Swift Attitude and Fabia Monte Carlo both bringing with them tasteful bodykits and larger alloy wheels. If you're wanting something closer to a hot hatch, though, the Suzuki is your only option thanks to the Swift Sport and its 138bhp turbocharged 1.4-litre petrol engine.
Practicality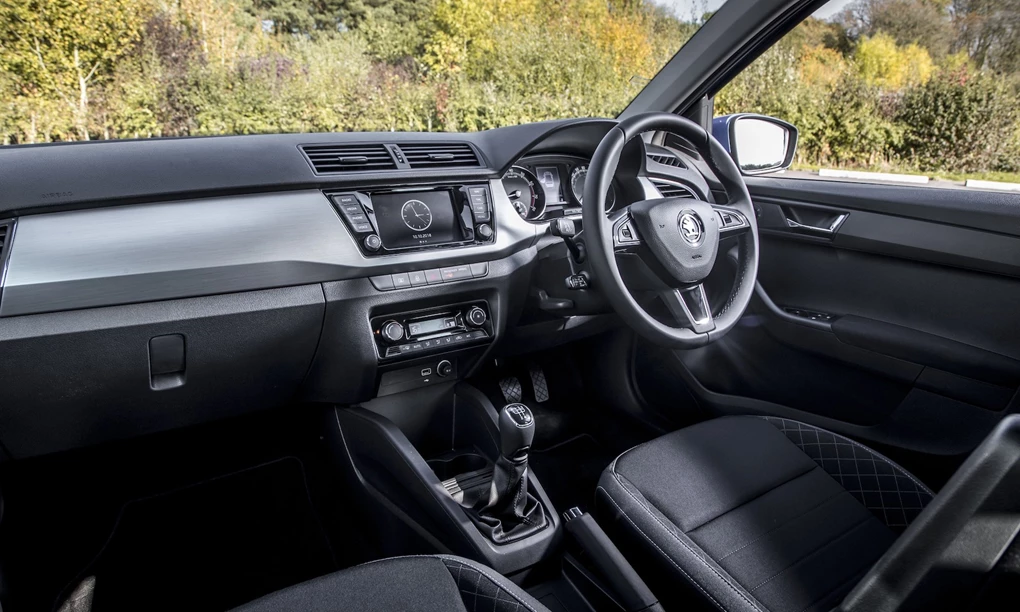 Neither of these models claim to be the most spacious models in their class (look at the new Renault Clio if you're wanting that), but the Fabia is the more practical option. Its boot is significantly bigger – offering 330 litres of volume next to the Suzuki Swift's somewhat measly 265 litres, which makes it one of the smallest in its segment.
Look elsewhere in the interior and it's the Fabia that quickly shows its credentials, as the overall quality is much better, while the touchscreen is much sharper and easier to use than the Swift's unresponsive unit. 
Value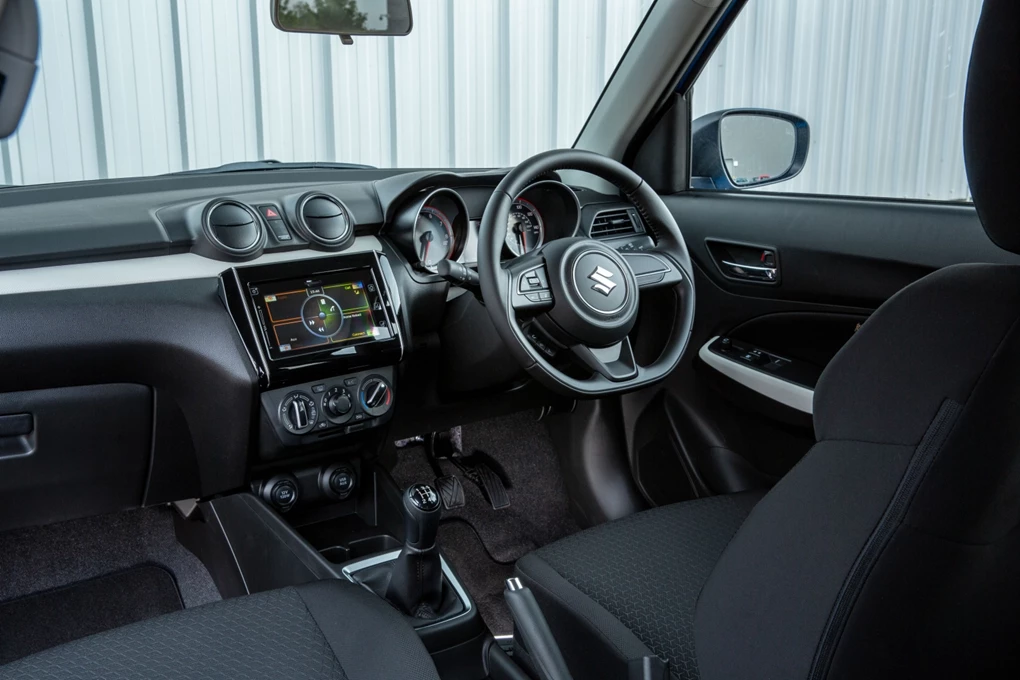 If you're simply concerned about price, it's the Suzuki that is the choice to go for. Prices start from just £11,262, which makes it one of the most affordable options in its segment. IN comparison the Skoda Fabia is available from £12,620. That price gets you the entry-level 59bhp engine, though, which feels out of its depth. That said, it sits in the lowest insurance group possible – making it an ideal first car choice.
Standard equipment on the Fabia includes autonomous emergency braking, a trip computer and a 6.5-inch touchscreen with Bluetooth and DAB radio, with the spec being similar on the Swift, though it misses out on a touchscreen as standard.
Verdict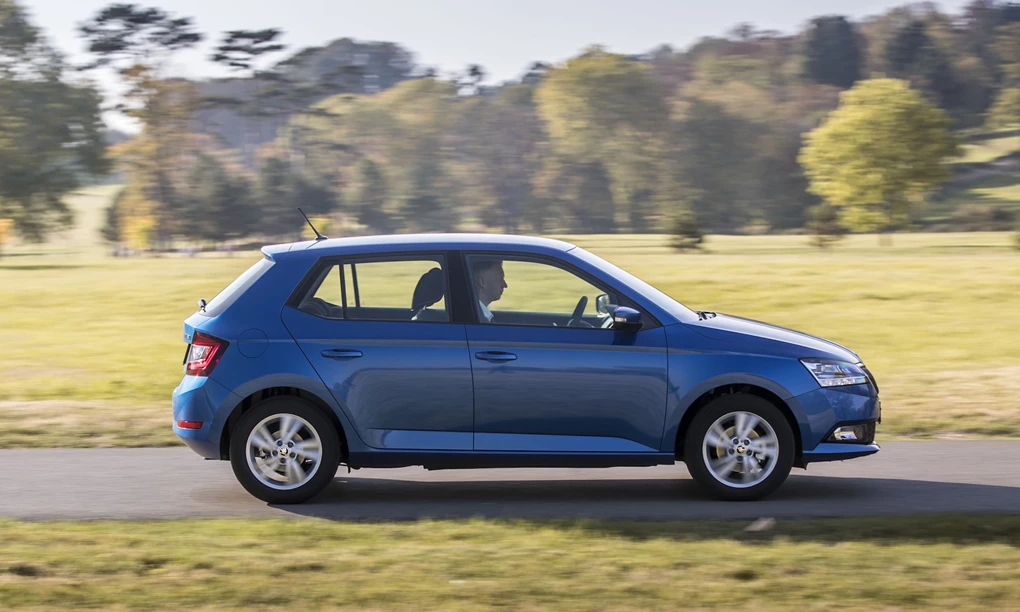 Get a Skoda Fabia deal
If you're looking for an affordable supermini, you're unlikely to be disappointed by either of these choices. Both are appealing, well-priced and cheap to run, and master everything expected of cars at these prices.
While the Swift might be more fun to drive, it trails the Fabia on interior quality, refinement and spaciousness. It's those factors alone that make the Fabia one of the most appealing superminis on sale today.