Skoda has ramped up its range of emergency services vehicles by adding a new specially adapted Kodiaq to its portfolio that's ready to be used as a police dog vehicle.
It's the latest in the firm's well-established tie-ups with blue-light fleets, and sees the brand's largest Kodiaq SUV specially converted for this vital police force role.
Adaptions made to the popular model include two air-conditioned dog kennels put in the rear, with all but the front seats being ripped out to make room. The Kodiaqs are also equipped with temperature monitoring to ensure extra safety for the dogs.
Other changes include a front escape hatch with drop glass built into each kennel – allowing dogs to quickly exit the car if they're tasked with looking for a suspect.
See available Kodiaq deals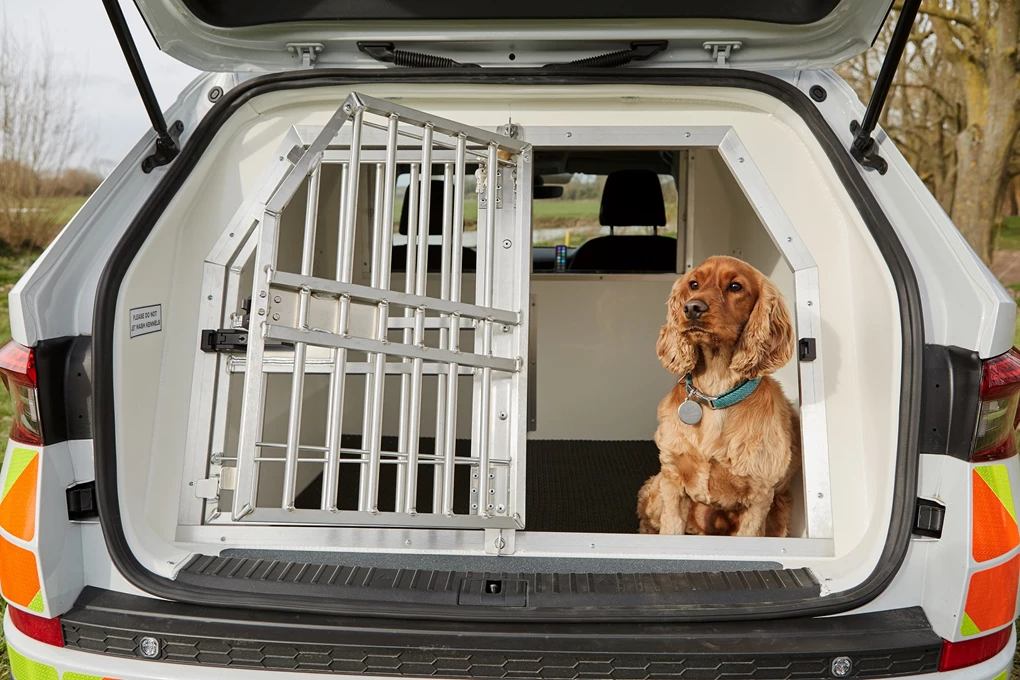 Elsewhere the models are equipped with 360-degree emergency services lighting, as well as an engine 'Run Lock' system, which means the engine can be left running, even if the key is removed from the ignition. It essentially allows the blue lights, radios and safety kit to continue to run without getting a flat battery.
Henry Williams, head of fleet at Skoda UK, said: "We know police dogs play a pivotal role in an emergency service response; therefore, they need an environment that provides the appropriate level of safety and comfort to get them to and from an emergency. The versatile Kodiaq police dog vehicle has all of the necessary features to ensure police dogs are well looked after when going about their vital work."