It's amazing just how many family cars can't get the basics right – with practicality, affordability and safety being some of the key factors.
But one car that does manage to tick all the right boxes for families is Skoda's dependable Octavia.
Whether it's the hatchback or estate, families will certainly be pleased at how seamlessly the model can slot into day-to-day life.
It's therefore not particularly surprising that the model has won What Car?'s Family Car of the Year award for two consecutive years now, in the 2018 and 2019 awards from the motoring magazine.
But why has the model been so well received by families?
Affordability
With a family car, it's important to keep the costs down. And bang for your buck is exactly what the Octavia delivers.
The Octavia manages to undercut many of its much smaller rivals that are typically more conventional rivals.
Prices start from just £18,315 for the Octavia hatchback, or £19,515 for the estate, which is an unbelievable amount of car for under £20,000 – particularly when you consider that some superminis are pricier than this Skoda.
The best of the Octavia is to be seen in the mid-range models (such as the SE Technology grade which costs from £19,615), but even the range-topping L&K and vRS variants still offer good value for prices tipping just over £30,000.
An enormous boot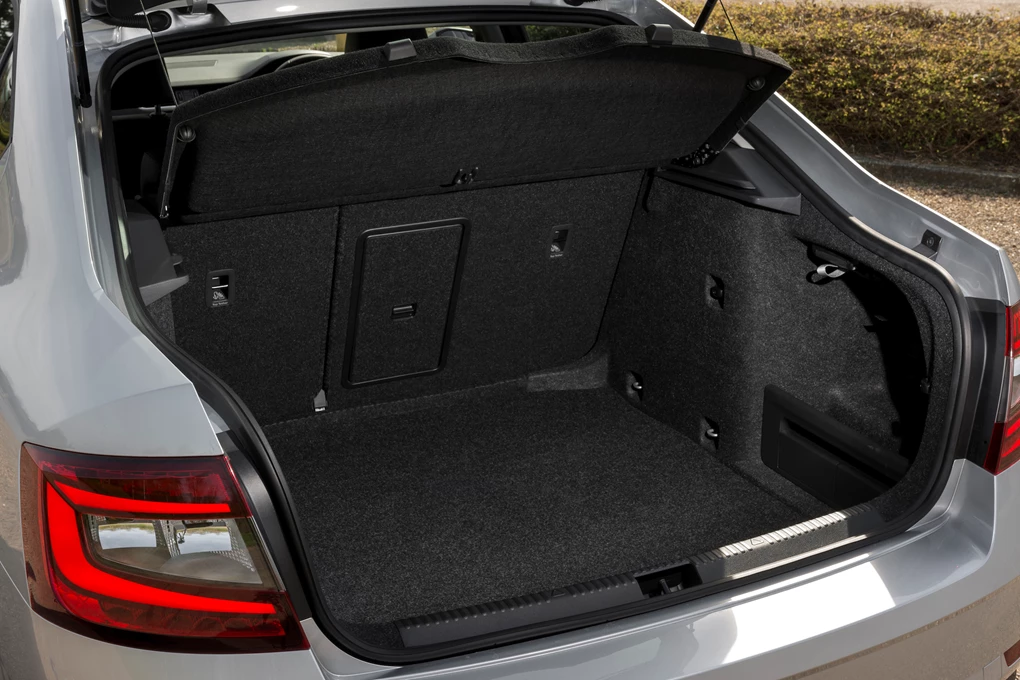 See Available Octavia deals
Whether it's a pram, multiple large suitcases, bundles of shopping bags or maybe even camping gear, the Octavia will likely be able to swallow it all with ease.
The five-door hatchback can manage 590 litres of luggage, which is almost embarrassing for rivals to stand up against. Despite the estate's more practical load bay, it's surprisingly only 20 litres more spacious. That said, if you're carrying dogs and bulky objects, the estate is the option to go for.
Plenty of choice
Every family is different, and Skoda acknowledges this with its superb range of trim levels and engines offered on the Octavia. Whether it's an efficient 1.6-litre diesel engine, a city-friendly 1.0-litre petrol, a 2.0-litre diesel with four-wheel-drive or a punchy 2.0-litre petrol engine for more thrills, the Octavia can fit with nearly every requirement a family could wish for.
There's also endless trim level options – from the no-frills 'S' variant through to the luxurious L&K, and even a hot hatch vRS version producing 242bhp is available.
Lots of standard equipment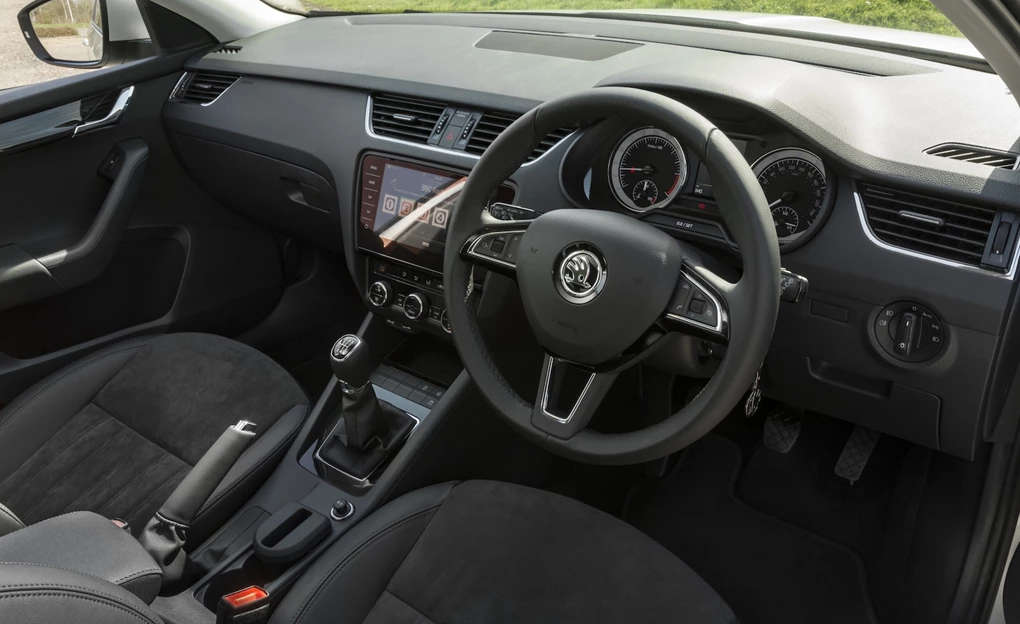 It's not just spaciousness where the Octavia delivers for its price, but also on the kit you get for your money. While entry-level S variants are hardly plush, features such as 16-inch alloy wheels, LED daytime running lights, Bluetooth and an eight-inch touchscreen with smartphone connectivity are all included as standard.
Mid-range SE Drive is our pick, though, as this brings cruise control, rear parking sensors and satellite navigation – all of which will prove very useful.
Plush range-topping models also feature extras such as a Canton sound system, heated front seats and adaptive cruise control, too.