Skoda has unveiled a specially-modified version of its Karoq crossover that is built for cyclists.
The Karoq Velo Concept has been designed and produced by Skoda UK, and is the result of asking 1,500 cyclists what their perfect support vehicle would look like – with the end concept packing in as many features as possible.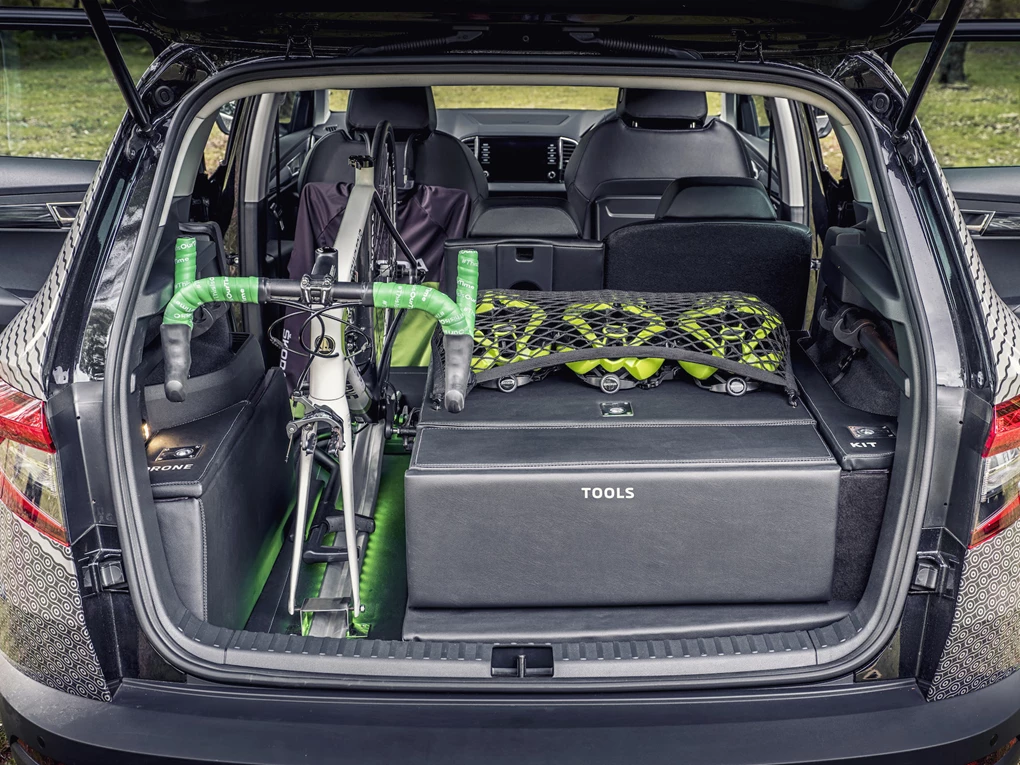 A key highlight is that the Karoq has its own washing machine integrated into it, with many riders complaining of having to come back to their cars with damp clothes after a ride. A pressure washer to clean bikes before putting them in the car also uses the same water supply.
Respondents also ranked mechanical issues as one of the greatest cycling annoyances, which is why this one-off Karoq also has its own toolkit fully equipped with LEDs, while an easy-to-use bike carrier was also a must have.
Despite all this kit fitted to the concept, the Karoq can still seat four, with only the space for the bike impeding on one of the rear seats.
The Karoq Velo is not lacking in technology either, as the model also features a magnetic landing pad for a drone that can follow the cyclist and take photographs, as well as an in-built Wi-Fi hotspot.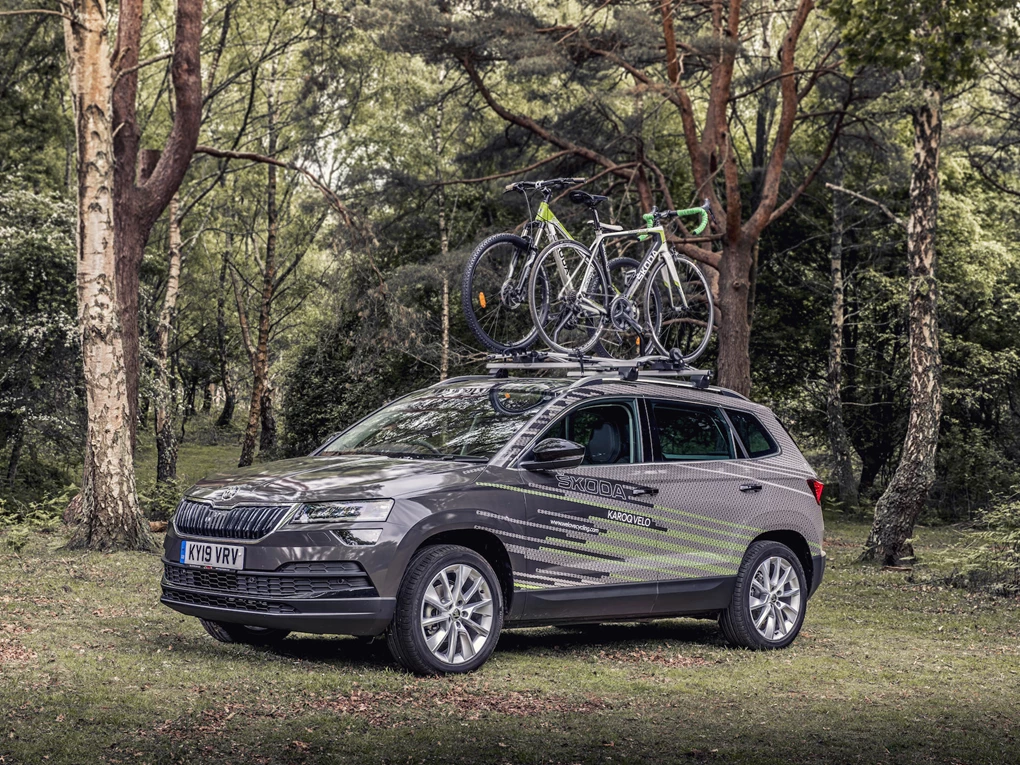 While the Karoq Velo is sadly a one-off that will never make production, the model aims to celebrate the Czech brand's love of cycling, as Skoda also has its own range of bikes, as well as providing support for events such as the Tour de France.
Enquire now to see available Karoq prices, deals and offers.