You've probably seen Subaru's Viziv design concept in a number of guises in recent motor shows. First was the Viziv Performance, which many believe to be a preview of the next WRX. Following that was the Viziv Performance STI, a more focused version, and now this – the Viziv Tourer Concept.
It's an estate version of the aforementioned Viziv Performance. The aggressive, bold-arched look is retained from that concept but this time with the addition of an extended tailgate to create a more practical option for daily use.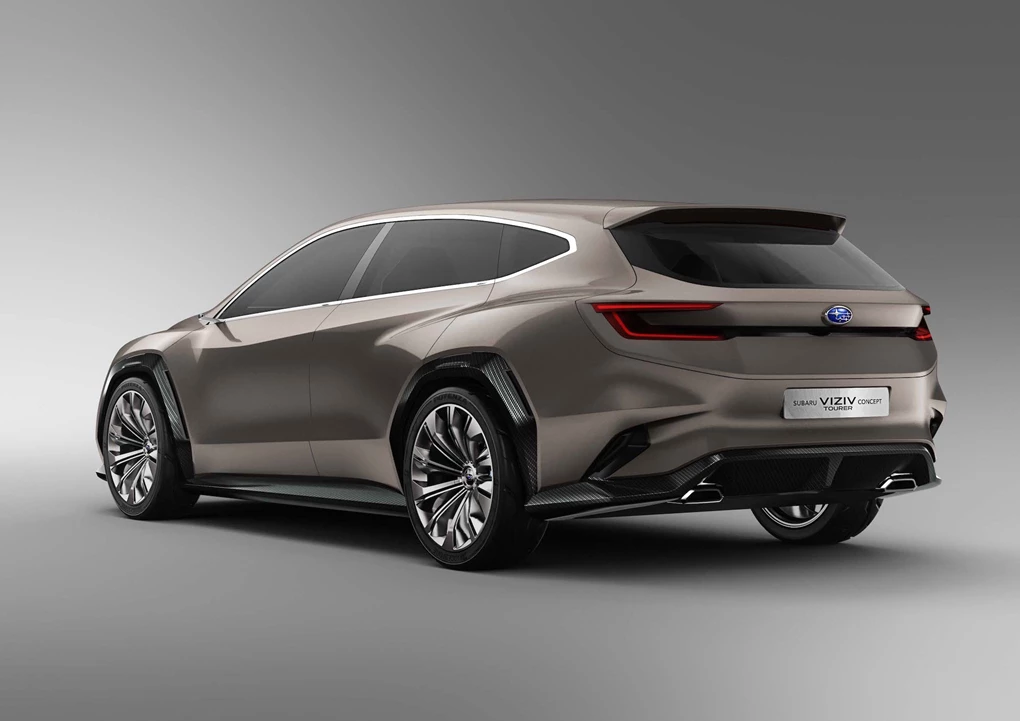 There's little in the way of further visual enhancements, but smaller exhaust tips do appear in what is presumably an effort to give it a more road-focused appearance.
Powering the car is still a boxer engine — performance details of which are unknown —paired to Subaru's trademark all-wheel-drive system. Along with this, the Viziv Tourer Concept boasts plenty of safety tech. This includes an advanced version of its EyeSight system that can detect hazards on the road, manage cruise control and brake the vehicle in emergency situations, while radar technology and "highly accurate" GPS also appear on the car.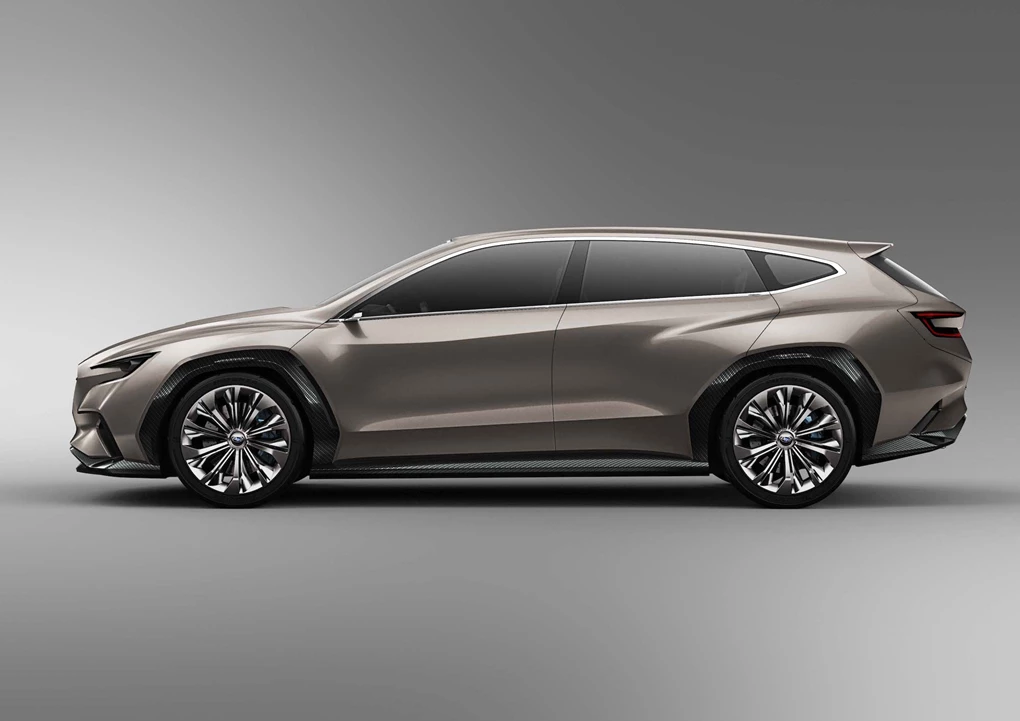 Save money on a new Subaru today
Subaru hasn't yet confirmed if the Viziv Tourer Concept, or any other variants, will head into production, but it has said it plans to launch the more-advanced tech showcased on the car in 2020.
The Japanese manufacturer has a long history of producing estate vehicles, with iconic models such as the Legacy, Impreza Estate and the current Levorg in its back-catalogue — suggesting that a production version of the Viziv Tourer Concept to eventually coming to market isn't entirely out of the question.