More than a quarter of a million pre-orders for the new Tesla Model 3 have been taken in the past five days alone, according to Tesla founder and chief executive Elon Musk.
The California-based electric car firm unveiled its new five-seater Model 3, its most affordable car yet, on Thursday last week and according to Musk orders have already exceeded 276,000.
Tesla's newest and first mass-market car is currently available to order in dozens of countries around the world including the UK via Tesla dealerships or on the company's website.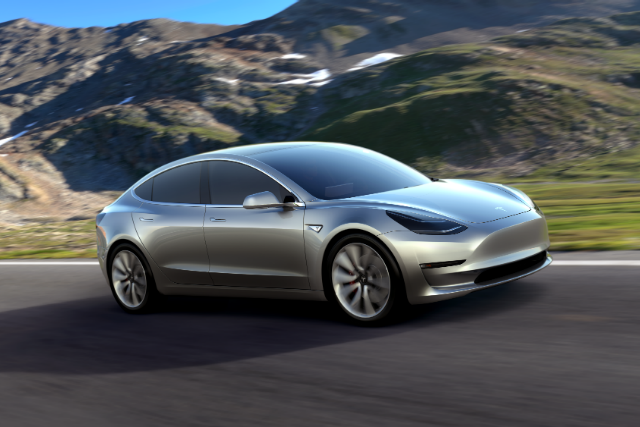 Aiming to tackle more traditional saloons like the BMW 3 Series, the basic Model 3 will be priced from around £24,423 and have an all-electric range of at least 215 miles per charge.
Priced from £24,423, deliveries due 2017
The huge interest has resulted in Musk tweeting that Tesla will have to rethink its production planning, and said that his aim is to produce 500,000 models a year at full production capacity.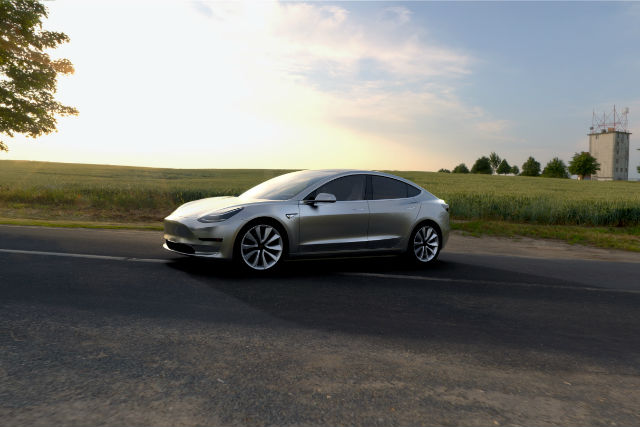 In total, it's estimated that the pre-orders account for around $10 billion, which will come as good news to Tesla and its shareholders after the firm reported a £620 million loss last year.
The Model 3 is arguably the most important car yet for Tesla, and it's hoped that its success will boost the company's coffers, which were down to $1.2 billion last year from £1.9 billion in 2014.
Last year, 50,580 Tesla models were delivered worldwide, the majority of which were its Model S saloon, which recently overtook the Nissan LEAF as the world's best-selling electric vehicle.